Covid-19
Deb Sokolow





Artist






School of the Art Institute of Chicago, University of Illinois at Urbana–Champaign
Deb Sokolow is a Chicago-based artist.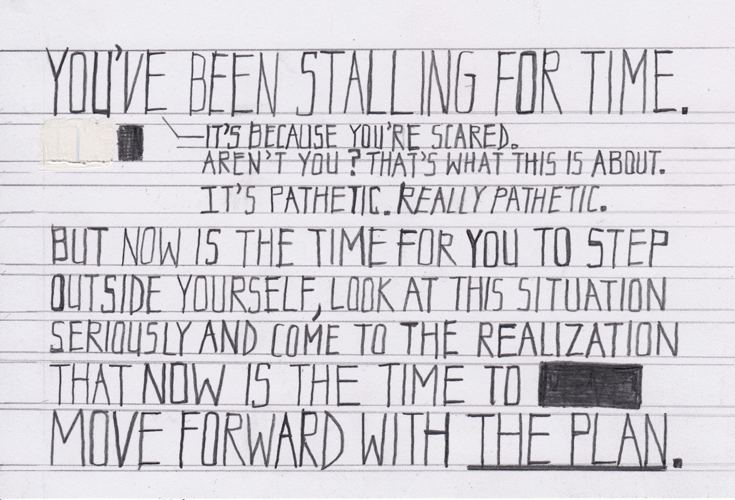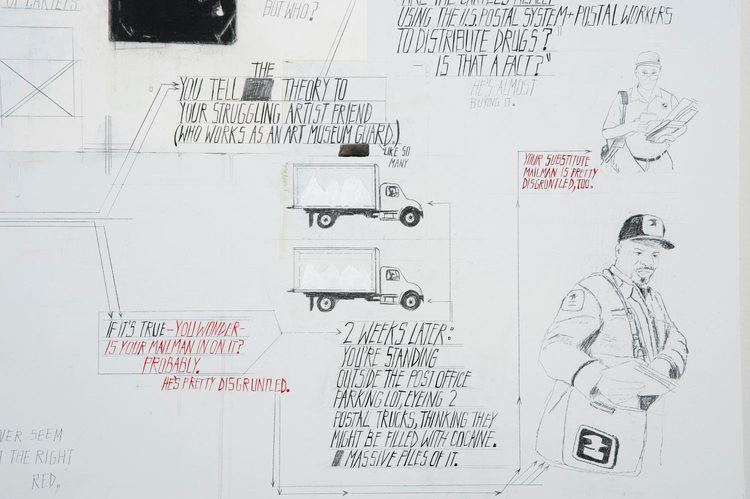 Chicago-based artist Deb Sokolow creates semi-fictitious narratives with drawing, collage and text which incorporate elements of history, politics, humor and the nefarious. Her large-scale installations, works on paper and panel, and artist books feature a nameless, paranoid narrator who uncovers sinister plots. The main story thread is black ink, representing the voice of this narrator. The narrator's doubts and paranoia are represented in other colors, which branch off from the main story thread. She usually works with three distinct voices, which all interact and disagree with each other.

Deb Sokolow graduated from the University of Illinois at Urbana-Champaign in 1996, and received her MFA from the Art Institute of Chicago in 2004. Sokolow's solo museum shows include The Wadsworth Atheneum Museum of Art in Hartford, CT, The Kemper Museum in Kansas City; The Spertus Museum of Art, Chicago; a 12 x 12 show at the Museum of Contemporary Art in Chicago; the Abrons Art Center in New York City; INOVA in Milwaukee; and The Moore College of Art in Philadelphia. She has been included in group show shows at the Van Abbemuseum in The Netherlands; Scottsdale Museum of Contemporary Art in Arizona; Smart Museum in Chicago; Voorkamer in Belgium; and the Invisible-Exports in New York City. Sokolow's work is in the permanent collections of the Scottsdale Museum of Contemporary Art in Arizona, Museum of Contemporary Art, Chicago, the Spertus Museum in Chicago and The Kinsey Institute for Research in Sex, Gender, and Reproduction in Bloomington, Indiana. She is represented by Western Exhibitions, a contemporary art gallery in Chicago.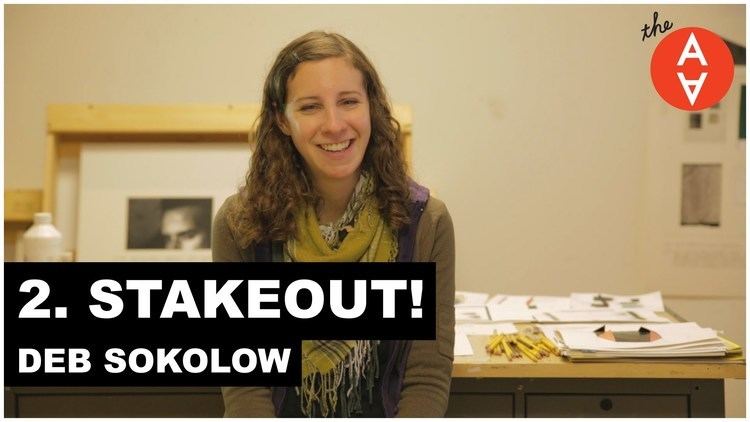 Her work has been written about in The New York Times, Artforum.com, Art in America.com, Artnet, Art in Print, Art Papers, Art on Paper, Artslant, Beautiful Decay, Dagens Nyheter, The Kansas City Star, The Milwaukee Journal Sentinel, The Chicago Tribune, Chicago Sun-Times, Chicago Magazine, New City, Timeout Chicago, and Jettison Quarterly and is included in VITAMIN D2, a hardcover survey of contemporary drawing practices published by Phaidon. Podcast interviews include Tyler Green's Modern Art Notes Podcast and Bad at Sports. She is a 2010 resident of the Art Omi International Artists Residency and a 2012 recipient of an Artadia Chicago grant.
Someone Tell Mayor Daley, the Pirates are Coming is a single sheet of blue paper which maps out the narrator's suspicions that pirates have infiltrated your Chicago office. The narration is second person, and you suspect something is wrong when all of your co-workers are wearing bandannas and chunky gold earrings. As you delve further into the plot, you realize that the pirates are after Mayor Richard M. Daley's treasure buried at the former site of Meigs Field.
Deb Sokolow Wikipedia