7

/

10

1

Votes

Alchetron

Rate This




Arthur Crabtree




Benjamin Frankel





United Kingdom






Crime, Drama




Betty Box




English






Muriel Box

,

Sydney Box

,

Peter Rogers




29 May 1947




Eric Portman

(Lee Warren),

Greta Gynt

(Vivien Warren),

Dennis Price

(Richard Fenton),

Jack Warner

(Insp. Penbury),

Maxwell Reed

(Jimmy Martin),

Hazel Court

(Avis Fenton)


Escobar: Paradise Lost

,

Psycho

,

The Third Man

,

No Good Deed

,

Fracture

,

Murder by Proxy



A British businessman (Eric Portman) kills one of his wifes (Greta Gynt) lovers and frames another one for the crime.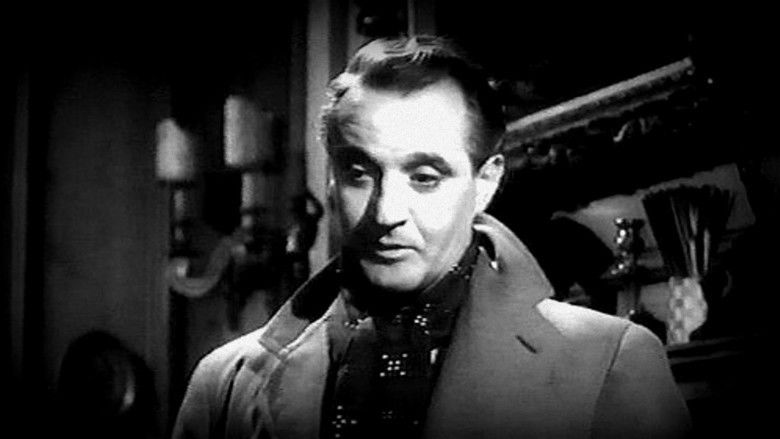 Dear Murderer is a 1947 British thriller, directed by Arthur Crabtree for Gainsborough Pictures, and starring Eric Portman and Greta Gynt. The film was well-received for its tautness and ingenuity, with one reviewer noting: "Dear Murderer is a shrewd, semi-psychological thriller with Eric Portman, a well-known menace...being sinister to the height of his bent. The plot is good and chilling." It also received positive notices on its release in the U.S.: "Another masterful picture from overseas, a carefully plotted dramatic thriller which revolves very neatly about the commission of the perfect crime."
When a man discovers his wife is having an affair, he commits the perfect crime.

Lee and Vivien Warren (Portman and Gynt) are trapped in a nightmare marriage. Vivien is despising, devious and habitually unfaithful while Lee is pathologically jealous. On his return from a lengthy business trip to New York, Lee finds several cards addressed to Vivien signed "Love Always" and determines to kill her latest lover, Richard Fenton (Dennis Price). He confronts Fenton, who admits to his affair with Vivien, and persuades him to end the relationship by writing her a farewell letter. He then kills Fenton, and stages the scene to look like a suicide, believing he has committed the perfect crime as the letter which Fenton had just written at his dictation has all the appearance of a suicide note.
His scheme goes awry when he discovers immediately after the fact that Vivien and Fenton had in fact broken up some time before, and Fenton had been humouring him by writing the note. He is guilt-stricken at having killed Fenton needlessly, and realises that any suggestion of suicide on Fentons part in despair over Vivien will now seem absurd to the police. When he discovers that Vivien now has a new beau, Jimmy Martin (Maxwell Reed), he takes the opportunity to frame Martin for the crime, reasoning that this will serve the dual purpose of shifting suspicion away from himself while at the same time getting Viviens current lover out of the way. While he arranges matters so that all the evidence points to Martin, the policeman in charge of the case has his doubts about the case but is unable to catch Lee out. Vivien begs her husband to intercede on Martins behalf, promising to remain faithful in the future if he can devise a way to save Martin from the gallows without incriminating himself. Lee comes up with what he thinks will be the perfect solution to save Martin and thus keep Vivien, but then discovers he may have underestimated her cunning.
Eric Portman and Maxwell Reed appear in Dear Murderer and Daybreak. Easy Money (1948). Dennis Price appears in Dear Murderer and Good-Time Girl. Eric Portman appears in Dear Murderer and The Blind Goddess. Dennis Price and Hazel Court appear in Dear Murderer and Holiday Camp.
Eric Portman as Lee Warren
Greta Gynt as Vivien Warren
Dennis Price as Richard Fenton
Maxwell Reed as Jimmy Martin
Jack Warner as Insp. Pembury
Hazel Court as Avis Fenton
Jane Hylton as Rita
Andrew Crawford as Sgt. Fox
Dear Murderer Wikipedia
Dear Murderer IMDb
Dear Murderer themoviedb.org