8.8

/

10

Alchetron

8.8

Rate This





Director(s)

Tomonobu Itagaki


Initial release date

29 December 2005




Designer

Tomonobu Itagaki


Platform

Xbox 360







Genre(s)

Fighting game


Series

Dead or Alive




Publisher

Tecmo


Developers

Team Ninja, D-Rockets





Release date(s)

NA: December 29, 2005JP: December 29, 2005EU: January 27, 2006AU: March 13, 2006




Mode(s)

Single player, multiplayer


Similar

Dead or Alive games, Team Ninja games, Fighting games
Dead or alive 4 all endings hd
Dead or Alive 4 (Japanese: デッドオアアライブ4, Hepburn: Deddo Oa Araibu Fō, abbreviated as DOA4) is a fighting game in the Dead or Alive series, developed by Team Ninja and published by Tecmo for the Xbox 360 as a launch title in 2005.
Contents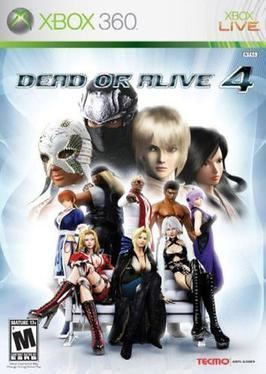 Dead or alive 4 story mode
Gameplay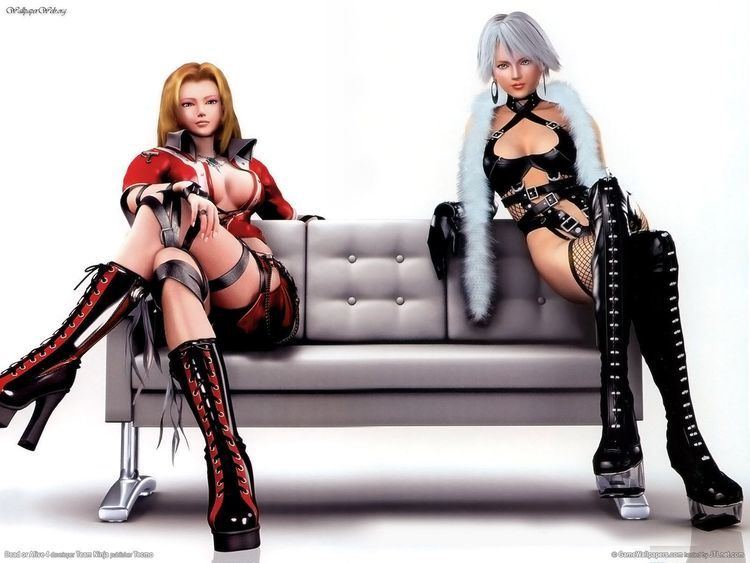 Dead or Alive 4 features 22 playable characters, and multi-tiered and interactive fighting arenas. There are six modes in the game: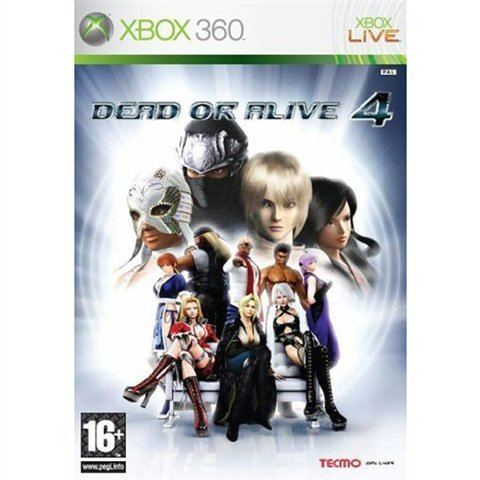 Story Mode, which offers the player to play with the character and learn its backstory;
Versus, mode of standard one-on-one or two-on-two battles;
Team Battle, featuring teams of characters fighting each other, with a total of eight characters on each side;
Time Attack, where the player must defeat a set amount of opponents in the shortest possible time;
Survival mode, where the player must defeat as many opponents as possible;
DOA Online, available via the Xbox Live and similar to the Versus mode, where players could interact in a similar fashion to an arcade setting fighting opponents at win/loss intervals.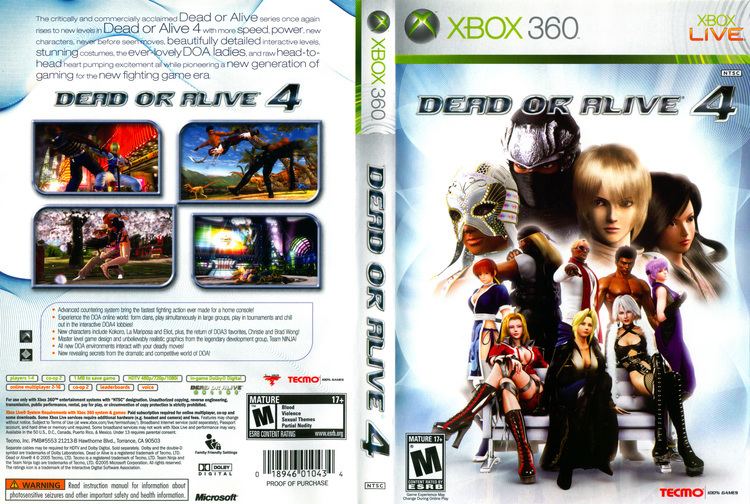 DOA4 has a number of updates in reference to previous titles. Characters' move lists have been vastly updated and four new characters have been added to the fighting roster, with returns from a couple of past characters as well. The counter system has been tightened, making the window for counters shorter and more difficult to execute, and the amount of damage that counters inflict has been changed. However, like Dead or Alive 3, the game features a relatively low number of costumes and numerous series characters now had to be unlocked by the player.
Characters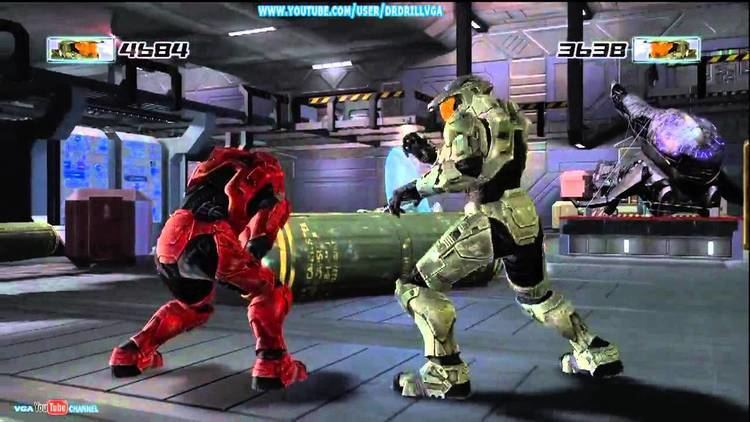 Returning characters in the game are Ayane, Bass Armstrong, Bayman, Brad Wong, Christie, Ein/Hayate, Eliot, Hitomi, Jann Lee, Kasumi, Kokoro, Leifang, Lisa Hamilton (La Mariposa), Ryu Hayabusa, Tina Armstrong, and Zack.
DOA4 features three new playable characters: Kokoro, a young geisha in training; Eliot, a 16-year-old boy from England and protégé to Gen Fu; and Lisa, a female Lucha Libre wrestler. In addition, DOA4 features a playable unlockable character from the Halo series, a female Spartan supersoldier going by the name "Spartan-458" (with a Halo-themed stage Nassau Station in the game); it would later be revealed that her real name would be "Nicole".
Helena Douglas is unlockable in all modes. Gen Fu, Leon, Spartan-458 and Tengu are unlockable characters that cannot be used in the story mode. Alpha-152 is an unplayable boss character that cannot be used on any mode.
Story
Dead or Alive 4 focuses on the story of Helena Douglas taking over the mantle of Dead or Alive Tournament Executive Committee as its second chairman, determined to fight against the corruption in the organization. The main storyline continues with the war between the DOATEC and the Mugen Tenshin Ninja Clan. After Ayane successfully defeats DOATEC's last creation, Omega, Hayate returned to the Mugen Tenshin clan, taking over the leadership. Now leader, he goes on a quest to put an end to DOATEC. He is accompanied by Ayane and Ryu Hayabusa; Kasumi, though reluctant, is dragged into the events herself as she follows her brother.
Development and release
On May 12, 2005, the first screens from the game were leaked on the Internet via the elotrolado.net message boards. The first official screenshots, in-game demos and cinematics were presented by Microsoft at press conferences, with the game originally slated to be a launch title for the Xbox 360. In an interview with Famitsu Xbox, Tomonobu Itagaki remarked that he spent 99% of his time developing the game, while only sleeping 40 minutes in four days. Technical assistance for Dead or Alive 4 was given by Blindlight.
The game was delayed many times before eventually being released on December 29, 2005, more than a month after the Xbox 360 debuted, having been initially held back by retailers. Famitsu Xbox editor-in-chief Munetatsu Matsui pointed to Dead or Alive 4's absence as a launch title as the main factor behind the slow sales of the Xbox 360 in Japan. This was the first main series game to have an M rating by the ESRB, due to female characters' outfits focusing on very revealing swimsuits and some cutscenes.
Soundtrack CD Dead or Alive 4 Original Sound Trax (KWCD-1009) was released in Japan by Wake Up in 2006. Three guide books were published in Japan in 2005-2006: Dead or Alive 4 Official Guide Basic File (by Famitsu Xbox / Enterbrain), Dead or Alive 4 Best Shot (by SoftBank), and Dead or Alive 4 Official Guide Master File (by Enterbrain). The Platinum Collection edition of the game was released in Japan on November 1, 2007.
Reception
Dead or Alive 4 received mostly very positive reviews. Douglass C. Perry of IGN called the game "a move in the right direction for the series" and praised the fighting system as "deeper and more sophisticated". Greg Kasavin of GameSpot wrote: "It's simple: If you like fighting games, DOA4 is for you. Between its great selection of powerful fighters, its terrific action, and its addictive online mode, there's an awful lot to sink your teeth into, learn, and master in this latest and greatest installment in the series."
The game was included in the Championship Gaming Series and World Cyber Games. In 2008, GamePro staff ranked it as the 11th best fighting game, stating: "The first new-generation fighter to be released, Dead or Alive 4 still makes a strong case as the best one. [...] This is a fighting game that can stand in the ring with any major series." In 2009, Virgin Media ranked it as the seventh top 20 beat 'em-up of all time. In 2011, Peter Rubin of Complex ranked it as the 28th best fighting game of all time.
References
Dead or Alive 4 Wikipedia
(Text) CC BY-SA