Daybreak (Chinese: 天明; pinyin: Tiānmíng) is a 1933 Chinese silent film directed by Sun Yu for the Lianhua Film Company. It follows a young girl from a rural fishing village, Ling Ling (played by Li Lili) as she moves to the glittering city of Shanghai. There she is first raped and then forced into prostitution before eventually becoming a martyr for the coming revolution.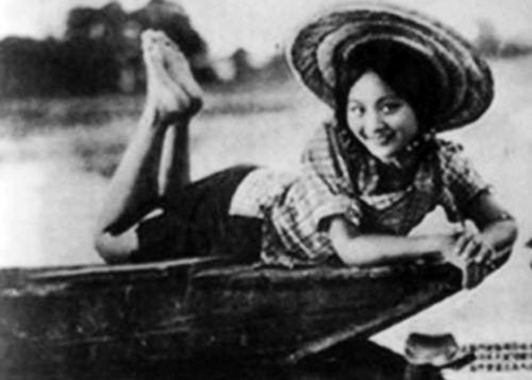 The film stars Li Lili, one of the biggest silent film stars of the period.
Li Lili - Ling Ling, the film's heroine, a young fishing village girl who experiences the darker side of Shanghai.
Gao Zhanfei - Ling Ling's revolutionary lover
Ye Juanjuan
Yuan Congmei
Ling Ling's rural fishing village has recently been devastated by war. Moving to Shanghai in hope for a better life, she is shown the city's bright lights on the Bund. Eventually she finds a job working at a factory. Things turn dark, however, when Ling Ling is raped by her employer's son. She is then sold into prostitution.
Ironically, her role as prostitute allows her to move into higher social circles serving as a high-classed call girl. In this role, Ling Ling begins to come into some money, which she hopes to use to help others including her former factory friends and those less fortunate.
Soon she is offered the opportunity to help her former lover (Gao Zhanfei), a revolutionary, escape from the police. She does so, but is herself caught and sentenced to death. In the film's conclusion, Ling Ling tells her firing squad to fire only when she smiles her best smile.
Long unavailable in the United States except in poor video quality, Daybreak was eventually released on region free DVD by Cinema Epoch in the United States on May 8, 2007. The disc features English subtitles and also includes Shen Xiling's film, Crossroads.