Name

David Rokeby




Education

OCAD University




Role

Artist




Movies

Plot against Time





David rokeby very nervous system sound responsive environment 1986 90
David Rokeby (born 1960 in Tillsonburg, Ontario) is an artist who has been making works of electronic, video and installation art since 1982.
Contents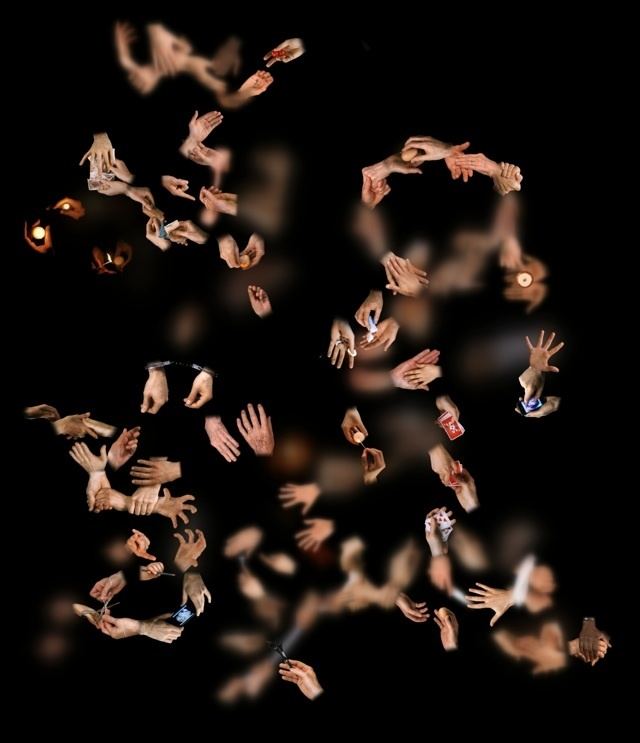 His early work Very Nervous System (1982–1991) is acknowledged as a pioneering work of interactive art, translating physical gestures into real-time interactive sound environments. Very Nervous System was presented at the Venice Biennale in 1986.

Eve egoyan and david rokeby discuss surface tensions
Work
Rokeby's pioneering interactive work Very Nervous System has been evolving since 1982. In Wired Magazine the work is described as
a combination of technologies, some off-the-shelf, some rare and esoteric, and some cooked up by Rokeby himself. Initially, in 1982, much more of the system was homemade. His circuitry, designed to speed up the response of the sluggish Apple II, was still not fast enough to analyze an image from an ordinary video camera, so he built his own low-res device: a little box with 64 light sensors behind a plastic Fresnel lens. But Very Nervous System has been evolving for 13 years, during which time the world has seen any number of technological revolutions. So Rokeby now has a lot more store-bought components incorporated into the system: it can handle a Mac Quadra and real video cameras, via sophisticated "Max" software from Paris.

A number of Rokeby's works address issues of digital surveillance, including Watch (1995), Guardian Angel (2002) and Sorting Daemon (2003). In addition to his surveillance art, other works engage in a critical examination of the differences between human and artificial intelligence. The Giver of Names (1991) and n-cha(n)t (2001) are artificial subjective entities, provoked by objects or spoken words in their immediate environment to formulate sentences and speak them aloud.
David Rokeby's installations have been exhibited extensively in the Americas, Europe and Asia. He has been an invited speaker at events around the world, and has published two papers that are required reading in the new media arts faculties of many universities. In 2002, Rokeby represented Canada at the Venice Biennale of Architecture with Seen (2002). In 2004 he represented Canada at the Sao Paulo Bienal in Brazil. In 2007 he completed major art commissions for the Ontario Science Centre and the Daniel Langlois Foundation in Montreal.
Rokeby's sculptural piece Cloud is one of three permanent art installations at the Ontario Science Centre. Cloud consists of an array of blue and transparent squares that rotate in various ways to simulate the three states of matter: solid, liquid and gas.
Awards
For his installation n-cha(n)t, Rokeby was awarded the Prix Ars Electronica (Golden Nica for Interactive Art) in 2002. In 2002 he was awarded a Governor General's Award in Visual and Media Arts. Very Nervous System was awarded the first Petro-Canada Award for Media Arts in 1988 and Austria's Prix Ars Electronica Award of Distinction for Interactive Art in 1991. Watched and Measured (2000) was awarded the first BAFTA award for interactive art from the British Academy of Film and Television Arts in 2000.
References
David Rokeby Wikipedia
(Text) CC BY-SA