David-Imad Ramadan (born May 31, 1970) is a Lebanese-born American politician and businessman. David is a former Republican member of the Virginia House of Delegates elected in 2011 and 2013 (serving from 2012-2016). Ramadan represented the 87th district which includes Loudoun and Prince William counties.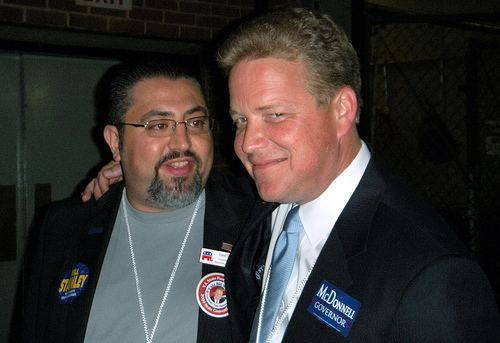 Ramadan is a graduate of George Mason University with a Master of Arts degree in International Trade and Transactions and a Bachelor of Arts degree in Governments and Politics. He completed graduate studies at Oxford University, the American Graduate School of Business (Geneva, Switzerland), Johns Hopkins University, and Georgetown University. He completed his high school studies at International College, Beirut.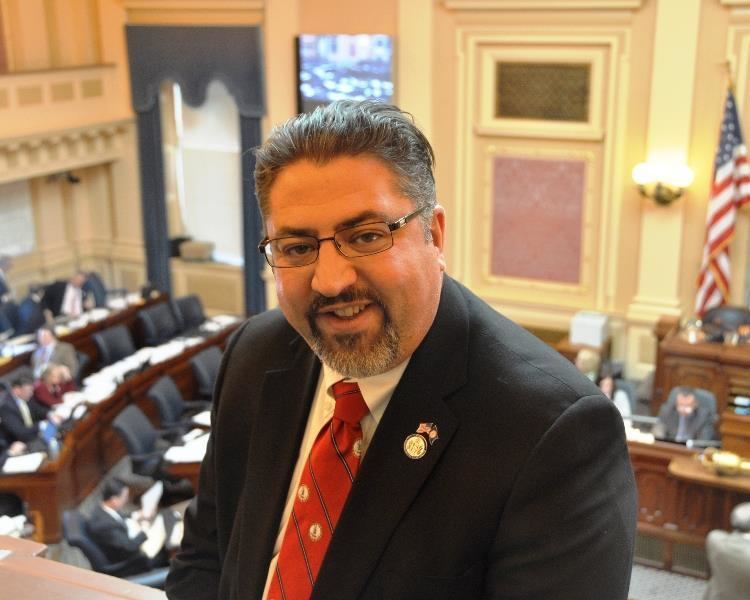 Ramadan has experience in consulting, management, and marketing. In his business career, he managed companies in diverse areas such as franchising, retail, manufacturing, immigration consulting, law, management & marketing consulting, and import/export in India, the Middle East & the USA. He has also taken the 9th largest US franchise, Curves International, into the Middle East and India. Ramadan was highlighted in a 2011 Washington Business Journal article discussing his bullish outlook on expanding Curves in Egypt and other Middle Eastern nations.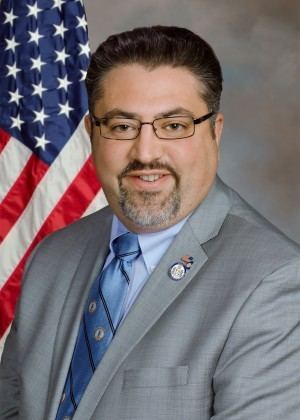 Ramadan is building his next business model around an opposite method from The_Biggest_Loser. He is launching a wellness franchise called REVOLISM out of Chantilly next month, aimed at helping individuals lose weight by using information gleaned from their metabolism.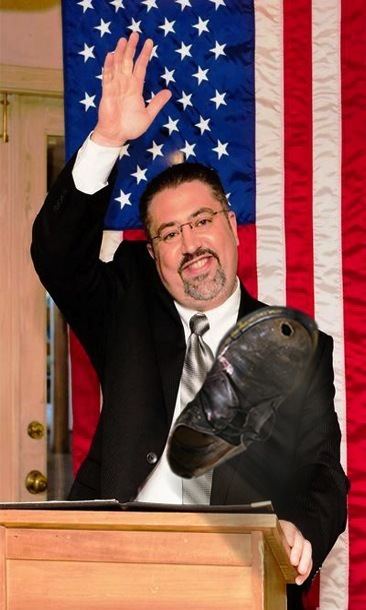 He is also a frequent commentator on TV and radio news networks such as ABC's Good Morning America, LBC, MSNBC, France 24, Al-Hurra, BBC, CNN, and NPR.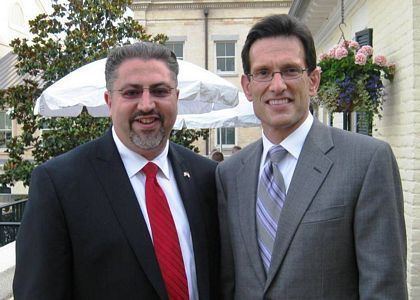 Ramadan served on the Board of Visitors of George Mason University; he was appointed by Gov. Bob McDonnell on July 1, 2010. The Washington Post on July 1, 2010 described the appointment by VA's Governor to a VA university's board as "the most prestigious appointments they have to offer – as a thank you to longtime supporters and friends".
Ramadan is an Adjunct Professor at George Mason University. He teaches: "Global Affairs - Middle East Realities" and "Virginia Government and Politics" courses.
Ramadan is a political activist with active roles in the Republican Party of Virginia (RPV), the Loudoun County Republican Committee, and the Arab-American Republican community. He has served on presidential political campaigns as well as on gubernatorial and senatorial campaigns and was appointed by RPV Chair in 2008 to ethnic outreach leadership.
Ramadan served on the oldest & newest committees in the Virginia_House_of_Delegates: Privileges & Elections (P&E) and Science & Technology (S&T), as well as General Laws Committee. He served as the chairman of the P&E Constitutional Amendments Subcommittee.
Ramadan was the co-founder and co-chairman of the Business Development Caucus. and the co-founded and co-chairman of the Redskins Pride Caucus.
Ramadan authored several key legislation which became law during his four years in the Virginia House:

· Constitutional Amendment in support of military families
· Online Voter Registration
· High School to Work Partnerships
· Diwali Day
· Securing the State Corporation Commission electronic system
· High School Biliteracy Diploma Seal
· Sex Offenders and Crimes Against Minors Supplement to Registry

· Military Officers Association of America named David in 2014 the 'Virginia Legislator of the Year'

Family Foundation Ratings:
- 2012-2013: 100%
- 2014-2015: 94%


· American_Conservative_Union Rating:
- 2012: Defender of Liberty Award
- 2013: ACU Conservative
- 2014: Award for Conservative Achievement
- 2015: Award for Conservative Achievement
- Lifetime Average: 90%
-- 2015: 80%
--2014: 83%
--2013: 95%
--2012: 100%


Endorsed by National_Rifle_Association in both elections and rated 'AQ' in 2011 & 'A' in 2013.


Virginia Chamber of Commerce:
- 2015: 96% Grade: A
--Economic Competitiveness Award
- 2014: 100% Grade A+
--Business Advocate of the Year
--Champion of Free Enterprise Award
- 2013: 96% Grade: A
- 2012: 98% Grade: A