Occupation

Film producer




Name

David Permut




Role

Television producer









Born

March 23, 1954 (age 61) (

1954-03-23

)

New York City, New York




Nominations

Primetime Emmy Award for Outstanding Television Movie




Movies

Youth in Revolt, Struck by Lightning, Face/Off, Match, Captain Ron




Similar People

Gustin Nash, Stanley Brooks, Leroy F Aarons, Stephen Belber, Brian Dannelly
Interview with producer david permut
David A. Permut (born March 23, 1954) is a multiple Academy Award nominated film producer and founder of Permut Presentations based in Beverly Hills, California.
Contents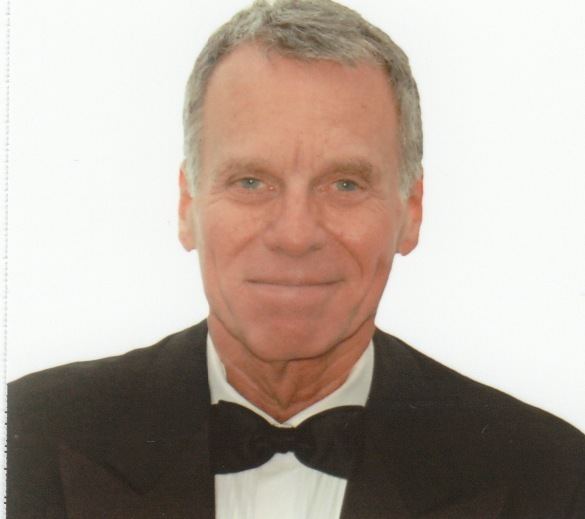 hacksaw ridge producer david permut chats film s 16 year journey to the screen
Early life and education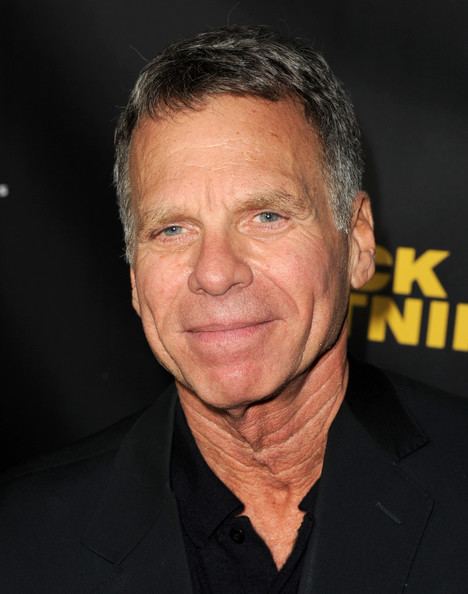 Permut was born to a Jewish family, the son of entrepreneur Lee Permut. His father moved the family from Manhattan to Los Angeles while he was a teen. While a youth, he sold maps to the Hollywood homes of the stars and later mixed with them at the Palm Springs Racquet Club and the Tennis Club, after his father purchased a second home in Palm Springs in the 1970s.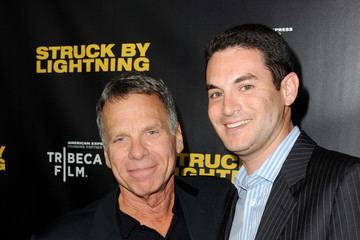 He was introduced to Bill Sargent through his father. Sargent employed Permut, tasking him with soliciting agents to secure casting for a stage play he wanted to film; the project never came to fruition. Permut then went to work as a gofer for Roger Corman while he was taking classes at UCLA and later accepted a job at an independent talent agency in Beverly Hills.
Feature film work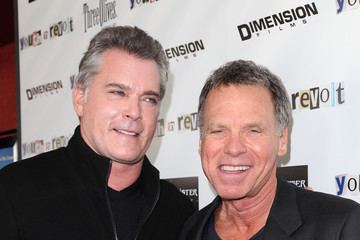 Since his early days working with Bill Sargent as an unabashed producer, who, at 21, tried something unheard of, shooting the live stage play "Give em' Hell,Harry! starring James Whitmore in one single take which went to be nominated for an Academy Award. The landmark achievement of the first theatrical live comedy concert film, 1979's Richard Pryor: Live in Concert, truly put Permut on the map and skyrocketed his career. Through his Permut Presentations banner, David Permut has been a prolific supplier of critically and commercially successful projects for the major studios, networks and top independent labels worldwide. David has premiered films at all of the major film festivals including Cannes, Venice, Toronto, Sundance, SXSW and Tribeca.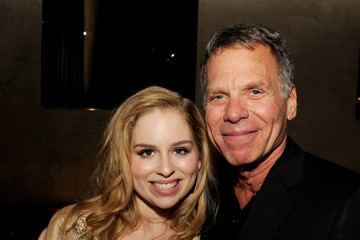 He produced two of the highest grossing films in 1987, Dragnet and Blind Date. Blind Date was the first feature film starring Bruce Willis while Dragnet was the film that started the trend of adapting television shows into feature films.
Permut's other notable film credits include comedies such as The Marrying Man (1991), written by critically acclaimed writer Neil Simon, 29th Street (1991), Captain Ron (1992) starring Kurt Russell, Eddie (1996) starring Whoopi Goldberg, Double Take (2001), and Dysfunktional Family (2003).
On the dramatic side, Permut produced the action blockbuster Face/Off (1997) starring John Travolta and Nicolas Cage, directed by John Woo and Consenting Adults (1992) directed by Academy Award nominated director Alan J. Pakula.
In addition to studio films, Permut has produced a number of independents including the critically acclaimed Charlie Bartlett starring Anton Yelchin and Robert Downey Jr., Youth in Revolt (2009); starring Michael Cera based on classic cult-novel by C.D. Payne and Struck By Lightning, written by and starring Chris Colfer (Glee), which was released in 2012, and Match (2014) starring Patrick Stewart and adapted from the Tony nominated play.
Permut is releasing two films in 2017. Punching Henry lead by J.K. Simmons and Sarah Silverman premiered at SXSW in 2016 and is being released in February 2017. Permut's newest film, the highly anticipated comedy The Polka King starring Jack Black, Jenny Slate, Jason Schwartzman and Jacki Weaver had its world premiere at Sundance 2017. The film is directed by Maya Forbes and Wally Wolodarsky and follows the true story of Jan Lewan and his journey from becoming the king of polka to landing himself in prison for the largest and possibly only polka related Ponzi scheme.
Permut produced Hacksaw Ridge (2016), starring Andrew Garfield, Teresa Palmer, and Sam Worthington, and directed by Mel Gibson, which won an AACTA Award for Best Film, and was nominated for three Golden Globes and six Academy Awards, including Best Picture, the film won the Academy Award for Editing and the Academy Award for Sound Editing.
Some of the high-profile films Permut has either in active development or the pre-production phase, are a number of true stories including Russ & Roger Go Beyond, the true story of the unusual friendship between Russ Meyer and Roger Ebert who eventually made the iconic Beyond the Valley of the Dolls together, Chippendales based on the drugs, sex and murder in 1980's Los Angeles that surrounded the founding of the first and most iconic male strip club, Dock, the dramatization of the ultimate MLB pitcher, Dock Ellis who infamously pitched a no-hitter on LSD. A Life in the Day about Brian Epstein who found a group in England that he insisted, he could make "bigger than Elvis", Brian Epstein managed The Beatles' until his untimely death in 1967. The Rabbit Garden based on the life of award winning Polish born author Jerzy Kosinski who was accused of plagiarism for his novel The Painted Bird. David Permut is a leading Hollywood producer who continues to shine a bright light on unbelievable real life stories as only a visionary can.
David also has an interest in documentaries. Released by Disney in 2009 was the documentary The Boys: The Sherman Brothers' Story, which Permut produced with Ben Stiller. He's currently executive producing The Fabulous Allan Carr about the iconic, flamboyant film producer. He's also producing the docu-series Out Of The Box, which documents the portrayal of LGBTQ characters throughout the history of television and the impact on society.
TV work
Permut's television production credits include Mistress (1987) for CBS, Love Leads the Way (1984) for ABC/Disney (1984), "A Triumph of the Heart: The Ricky Bell Story" and Breaking The Silence (1992), both for CBS.
Permut produced the prestigious, critically acclaimed Prayers for Bobby (2009) starring Sigourney Weaver for Lifetime Television Network. Prayers for Bobby was nominated for two Emmy's a Golden Globe, and was awarded a GLAAD award. His film The Color of Rain (2014) was the highest rated Hallmark Original film in the channel's history and has a sequel in development.
He is actively developing a number of television projects including Group 93 based on the book Without A Badge written by Vanity Fair writer Mark Seal about the life of American law enforcement officer, Jerry Speziale and Bass a western mini-series about the former slave turned first black U.S. Marshall, Bass Reeves.
Personal life
Permut lives in Westwood, California and has a second home in Palm Springs with his partner, John Seiber, who works at Alzheimer's Greater Los Angeles as vice president of development.
References
David Permut Wikipedia
(Text) CC BY-SA