Covid-19
David Perlmutter




Physician








Medicine, Neurology, Neurogastroenterology




Lafayette College, University of Miami Miller School of Medicine




Goodreads Choice Awards Best Food & Cookbooks




Grain Brain: The Surprisin, Brain Maker: The Power of, Power Up Your Brain, BrainRecoverycom: Powerful Therapy f, Victory Over the Garden




Kristin Loberg, Alberto Villoldo, Isaac Perlmutter





Facebook

Google+

Pinterest




United States of America



David Perlmutter is a Naples, Florida based American celebrity doctor, author, and researcher. He is the president of the Perlmutter Health Center. Perlmutter is the author of health books and is known for advocating a functional and holistic approach toward treating brain disorders. Perlmutter has also contributed to the Huffington Post, The Daily Beast, and Mind Body Green.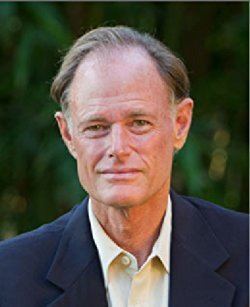 Perlmutter wrote the book Grain Brain, released September, 2013, promoting the concept that gluten causes neurological conditions, which became a bestseller.
Perlmutter serves as a medical advisor for The Dr. Oz Show. His contributions to medical literature include publications appearing in the Journal of Neurosurgery, the Southern Medical Journal, Journal of Applied Nutrition, and Archives of Neurology.
Perlmutter has received the 2002 Linus Pauling Award (of the Institute for Functional Medicine), and 2006 National Nutritional Foods Association In 2015, Perlmutter was awarded the "Communications and Media Award" from the American College of Nutrition
Functional medicine is a contentious topic for many in the health community. Perlmutter and his books have faced criticism from other physicians and commentators, including Epidemiologist David Katz, founding director of the Yale-Griffin Prevention Research Center at Griffin Hospital in Derby, CT, who has criticized Grain Brain, calling it a "silly book" and saying "Perlmutter is way ahead of any justifiable conclusion."
Perlmutter, David (November 15, 2016). The Grain Brain Whole Life Plan: Boost Brain Performance, Lose Weight, and Achieve Optimal Health. Little, Brown and Company. ISBN 0316319198.
Perlmutter, David (April 28, 2015). Brain Maker: The Power of Gut Microbes to Heal and Protect Your Brain - for Life. Little, Brown and Company. ISBN 0316380105.
Perlmutter, David (September 9, 2014). The Grain Brain Cookbook: More Than 150 Life-Changing Gluten-Free Recipes to Transform Your Health. Little, Brown and Company. ISBN 0316334251.
with Loberg, Kristin (September 17, 2013). Grain Brain: The Surprising Truth about Wheat, Carbs, and Sugar--Your Brain's Silent Killers. Little, Brown and Company. ISBN 031623480X.
with Villoldo, Alberto (February 1, 2012). Power Up Your Brain: The Neuroscience of Enlightenment. Hay House. ISBN 1401928188.
with Colman, Carol (August 2, 2005) [2004]. The Better Brain Book: The Best Tool for Improving Memory and Sharpness and Preventing Aging of the Brain. Riverhead Trade. ISBN 1594480931.
with Colman, Carol (March 11, 2008) [2006]. Raise a Smarter Child by Kindergarten: Raise IQ by up to 30 points and turn on your child's smart genes. Harmony. ISBN 0767923022.
David Perlmutter Wikipedia