David Ogrin (born December 31, 1957) is an American professional golfer.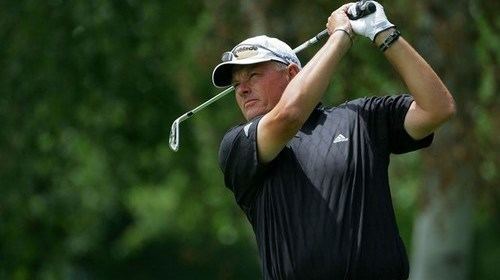 Ogrin was born in Waukegan, Illinois. He attended Texas A&M University, graduating in 1980 with a degree in economics. He turned professional in 1980.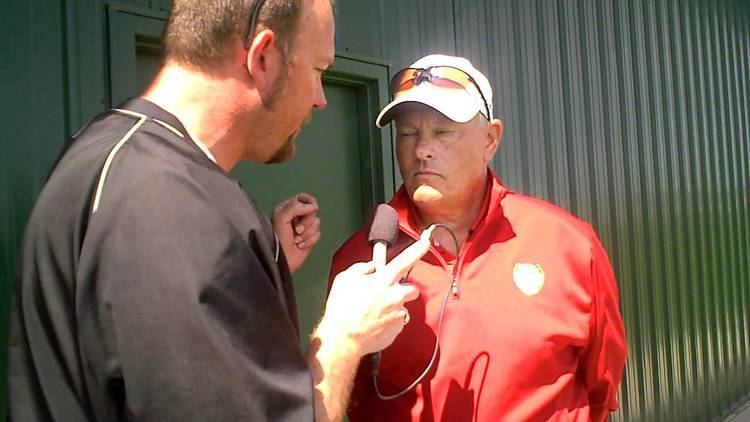 Ogrin played on the PGA Tour from 1983 to 1999. In over 500 starts, he had 32 top-10 finishes including a win at the 1996 LaCantera Texas Open. He also played on the Nationwide Tour where his best finish was a T-3 at the 1993 NIKE Connecticut Open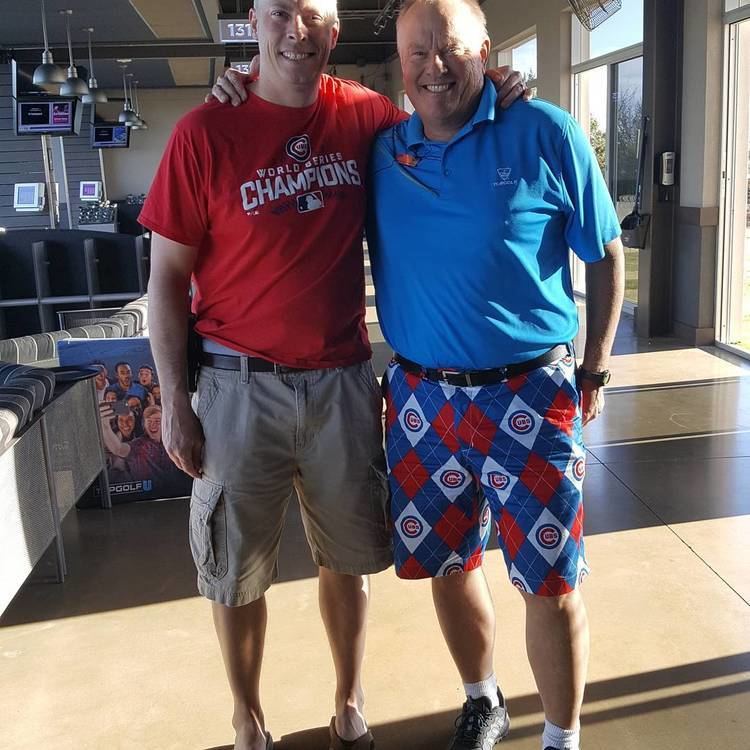 Ogrin joined the Champions Tour in 2008. His best finish is a T-24 at the 2009 Dick's Sporting Goods Open.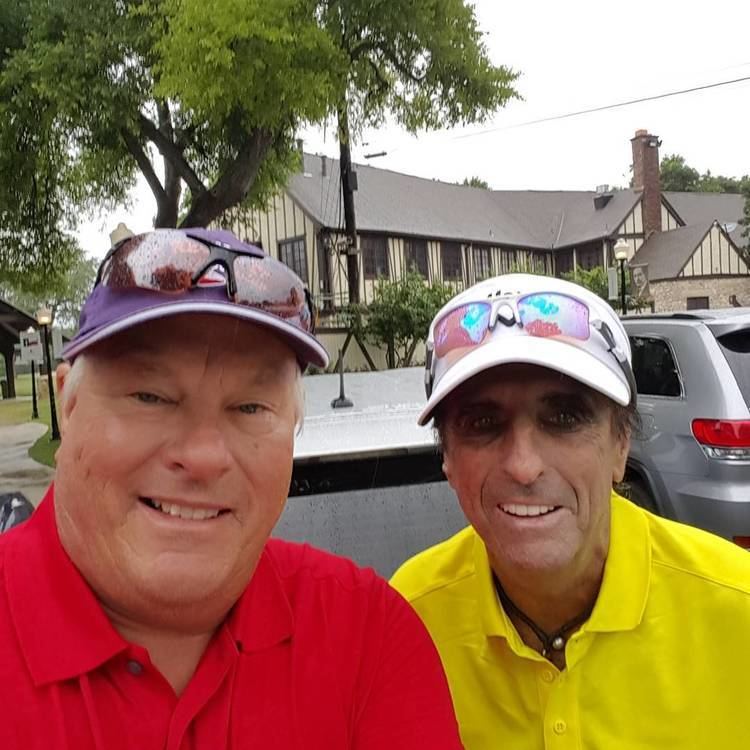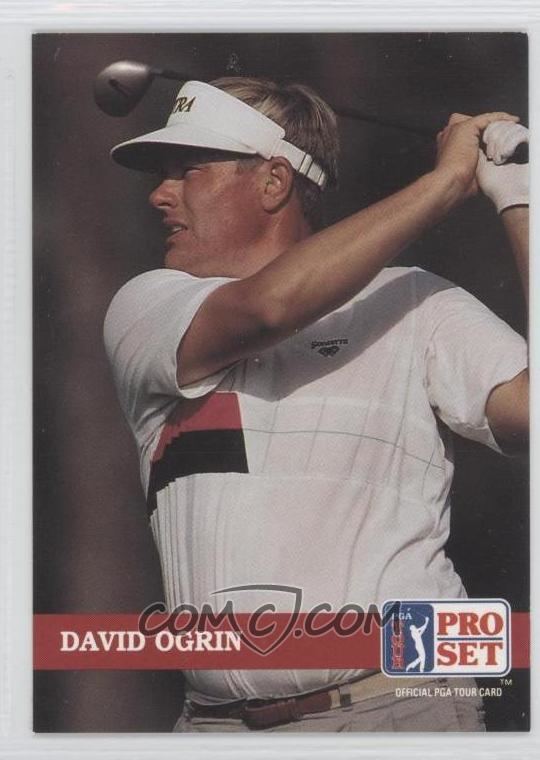 PGA Tour playoff record (0–2)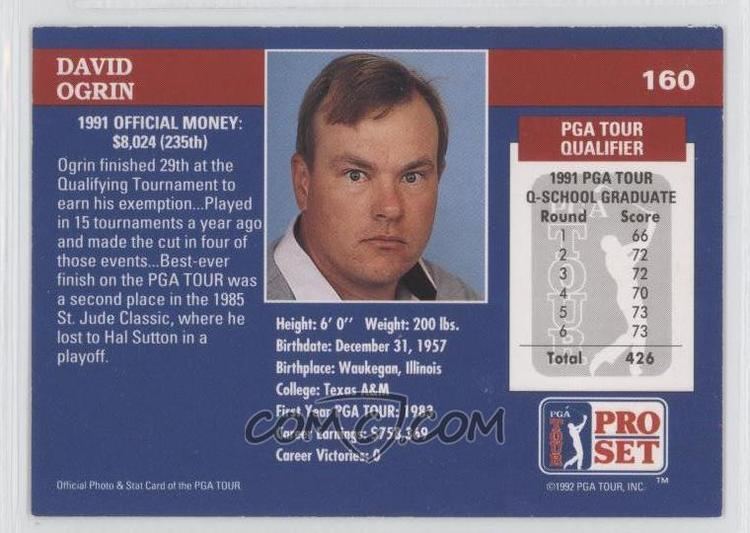 1980 Illinois Open Championship (as an amateur)
1987 Deposit Guaranty Golf Classic
1988 Peru Open
1989 Chrysler Team Championship (with Ted Schulz)
1994 Peru Open
Note: Ogrin never played in The Open Championship.
DNP = Did not play
CUT = missed the half-way cut
"T" = tied
Yellow background for top-10.
Most consecutive cuts made – 4 (1985 PGA – 1989 U.S. Open)
Longest streak of top-10s – 1