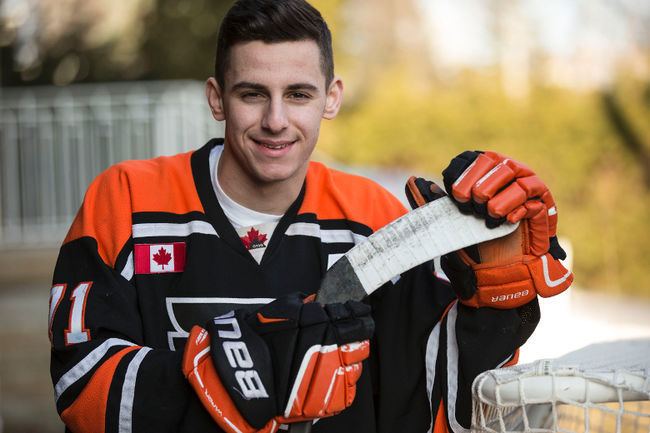 Levin was born in Tel Aviv to Pavel and Lena Levin. Pavel is originally from Latvia and was a professional soccer player who played in Latvia before signing with Maccabi Tel Aviv F.C. in 1990 and moving to Israel. He retired soon after due to a leg injury, and married Lena, who was from Moscow and moved to Netanya. Levin was eight years old when he first discovered North American ice hockey, as his father was watching an NHL game on TV. "I asked him what he's watching. He told me that's the best league in the world, so I told him that's my dream now," Levin told The Jerusalem Post. At home Levin spoke Russian, while in school he used Hebrew; prior to moving to Canada he did not speak any English, and in order to develop this he decided to not attend a Hebrew-language school.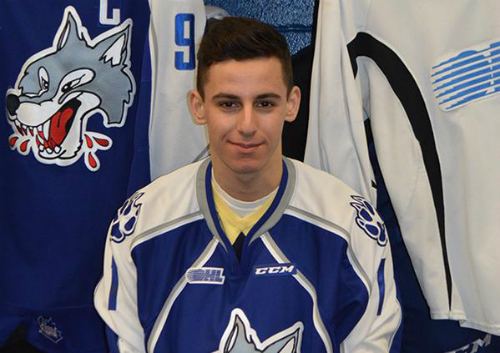 Due to the sparsity of ice rinks in Israel, with the closest rink a four-hour drive, Levin grew up playing inline hockey. He played in several tournaments for the Israeli national inline team, winning awards in the process, but desired to play ice hockey instead. While he tried skating at the Canada Center in Metula, his ice hockey dream faded until he saw a YouTube clip of Sidney Crosby. When he was 12, Levin moved to Richmond Hill, a suburb of Toronto, in order to further his hockey career, and lived with his aunt, uncle, and cousin Alla, Yafim and Rebecca Tovberg. The Tovbergs subsequently moved into Toronto so that Levin would be able to play in a more competitive league.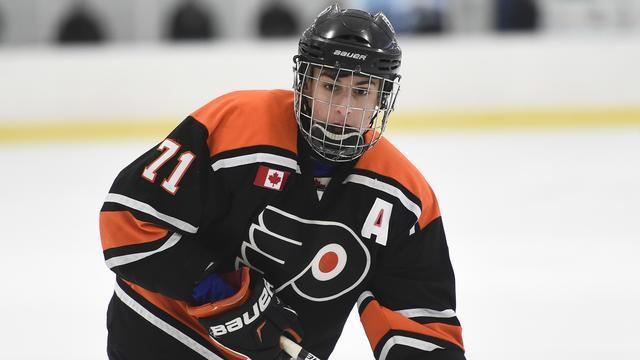 As an Israeli citizen, Levin is required to serve three years with the Israel Defence Forces, and had to register for the draft when he turned 18 in September 2017. However as that much time away from playing hockey would effectively end his career, he was able to get a deferment until June 2018, after the 2018 NHL Entry Draft.
Levin attended Hill Academy in Vaughan, a school known for developing elite sports talent. He also joined the Don Mills Flyers, a junior club, for the 2014–15 season, which named him alternate captain. During that season he scored 39 goals and 41 assists for 80 points in 55 games. He also helped Don Mills make their league final, tying for tournament lead in scoring, though they lost in overtime. However because Levin was originally from Israel and did not live with his parents, the Ontario Hockey League (OHL), one of three major junior hockey leagues in Canada, was not going to allow him to enter the 2015 OHL Priority Selection; instead he would have had to wait another year and enter the league as an import (a foreign player). This however was appealed, with the argument that his aunt and uncle were both his legal guardians and Canadian citizens, and Levin was granted an exception. Allowed to be drafted, the Sudbury Wolves selected Levin first overall, and he was awarded the Jack Ferguson Award, awarded to the first-overall selection, as a result. Levin finished the 2015–16 season with 30 points in 42 games, though he missed 19 games due to a broken hand. He improved in 2016–17 season to 53 points, good for second on the team in scoring, and helped Sudbury reach the playoffs, where he was second on the team with six point in six games.
In 2015 Levin was invited to try out at the Hockey Canada under-17 development camp, and was selected to play one of the three teams Canada sends to the World U-17 Hockey Challenge. At the 2015 tournament he recorded one assist in five games. The World U-17 Hockey Challenge is not sanctioned by the International Ice Hockey Federation (IIHF), so Levin is not regarded as a Canadian for international play, and is still eligible to play for Israel; however he has expressed an interested to play for Canada in the future.
When he first joined Sudbury, Levin was praised for his offensive skills. Throughout his time with the Wolves, Levin was recognized for his hockey sense. David Matsos, his coach there, called him "one of the most elite, skilled players" he'd ever seen; this Levin credited to his father, who served as his first coach in Israel and runs a hockey school there. Levin also developed his defensive skills during his second season with Sudbury, which he showed during the 2017 playoffs. Due to his late start to ice skating, Levin's major weakness is his overall skating, though he worked on improving it.