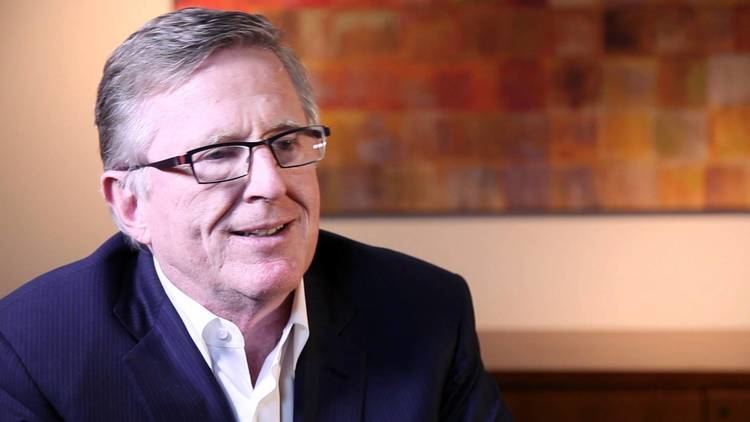 Booth graduated from Lawrence High School in Lawrence, Kansas and then received a B.A. in economics in 1968 and an M.S. in business in 1969 from the University of Kansas, also located in Lawrence. He then enrolled at the University of Chicago GSB in 1969 as a doctoral student, leaving in 1971 with an M.B.A. degree. He was a research assistant to Eugene Fama, and met his future business partner, Rex Sinquefield at the school.
After pioneering index fund investing at Wells Fargo Bank, he joined with Sinquefield in 1981 to form Dimensional Fund Advisors. The fund focuses on investment strategies in "small" (low capitalization) stocks, as well as "value" (low price/book ratio) and non-U.S. stocks. The firm, which is privately held, manages about $460 billion.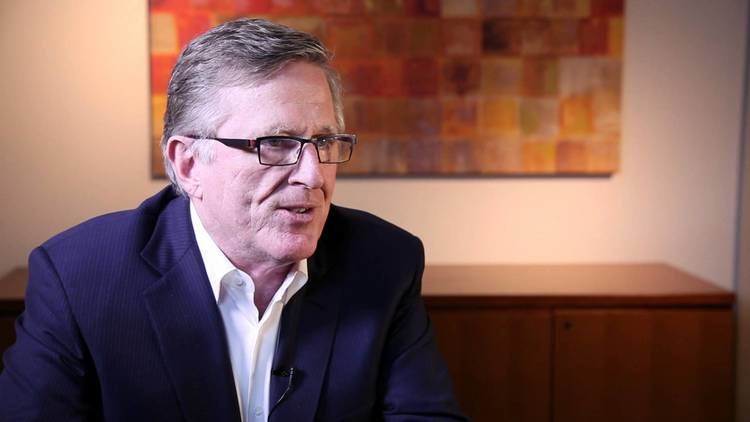 He has published several academic articles including "Diversification Returns and Asset Management" with Eugene Fama. The article won the 1992 Graham and Dodd Award of Excellence from the Financial Analysts Journal.
David Booth has served on many institutional boards, including as a Governor of the Kravis Leadership Institute and the UCLA Foundation; as a Trustee of the American Academy in Rome and the Paintings Conservation Council of the J. Paul Getty Trust; as a Trustee of the University of Chicago; as a member of the Board of Directors of Georgetown University; and as a Trustee of the University of Kansas Endowment Association.
David Booth has been recognized for making one of the largest gifts to an American university in history, pledging $300 million in November 2008 to the University of Chicago's Graduate School of Business, where he earned an MBA in 1971. He is a trustee of the institution, which is now named The University of Chicago Booth School of Business in his honor.
The gift is being spread over a period of years, in both cash and shares of Dimensional Holdings stock. It is dedicated to furthering the school publications and research centers, as well as the faculty's professional development. The fund also provides for opportunities to expand the university's reputation internationally through campuses in London and Singapore.
In 1997 Booth, and his wife, Suzanne Deal Booth, gave $10 million for construction of a building on the University of Chicago campus.
In 2004 the Booths gave $9 million to the University of Kansas to fund the Booth Family Hall of Athletics attached to Allen Fieldhouse.
The Booths were jointly named by BusinessWeek as number 34 of 2008's 50 Top American Givers. The list recognizes annually the 50 most generous American philanthropists. They are cited as having donated $309 million between the years 2004–2008. Their philanthropy focus has been educational institutions and art restoration projects. In 1998 Booth created the Friends of Heritage Preservation, which acts as a rapid response team for art preservation initiatives, whose area of focus ranges from entire historical sites to single works of art.
In 2010 the Booths acquired James Naismith's original 1891 copy of the rules of basketball at auction for $3.8 million (laying out a total of $4,338,500 for the rules, auction house fees, and buyer's premium) with the intention of donating them to the University of Kansas, where the sport was born. The purchase price set a world record for sports memorabilia. The purchase of this historical artifact was documented in the 2012 ESPN 30 for 30 film There's No Place Like Home, directed by Josh Swade and Maura Mandt.
The Booth Center for Special Collections at Georgetown's Lauinger Library, which contains a number of archival documents related to Georgetown as well as an extensive collection of rare books, manuscripts, and art, was funded by a $5 million donation from the Booths.
Booth married Suzanne Deal in 1988. The couple has two children, Erin Deal Booth and David Chandler Booth (known as Chandler Booth), and resides in Austin, Texas