David FeBland is an internationally recognized American/British artist known for contemporary figurative oil paintings and expressionist urban landscapes. He has presented 52 solo exhibitions and participated in numerous group exhibitions and art fairs in the US, Europe and Asia. FeBland's work has been exhibited in numerous museums and is represented in major art collections, such as the Museum of the City of New York, the Chase Manhattan Bank Corporation and The Leo Burnett Corporation. FeBland's work has been featured and reviewed in numerous publications including: The New York Times, Art in America, New American Paintings, The Spectator, and Frankfurter Allgemeine Zeitung.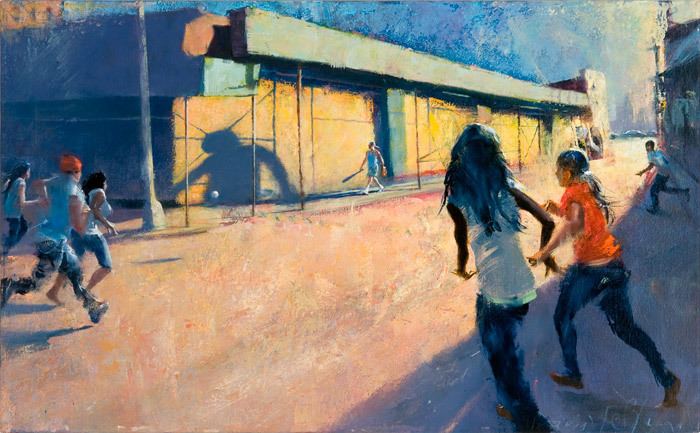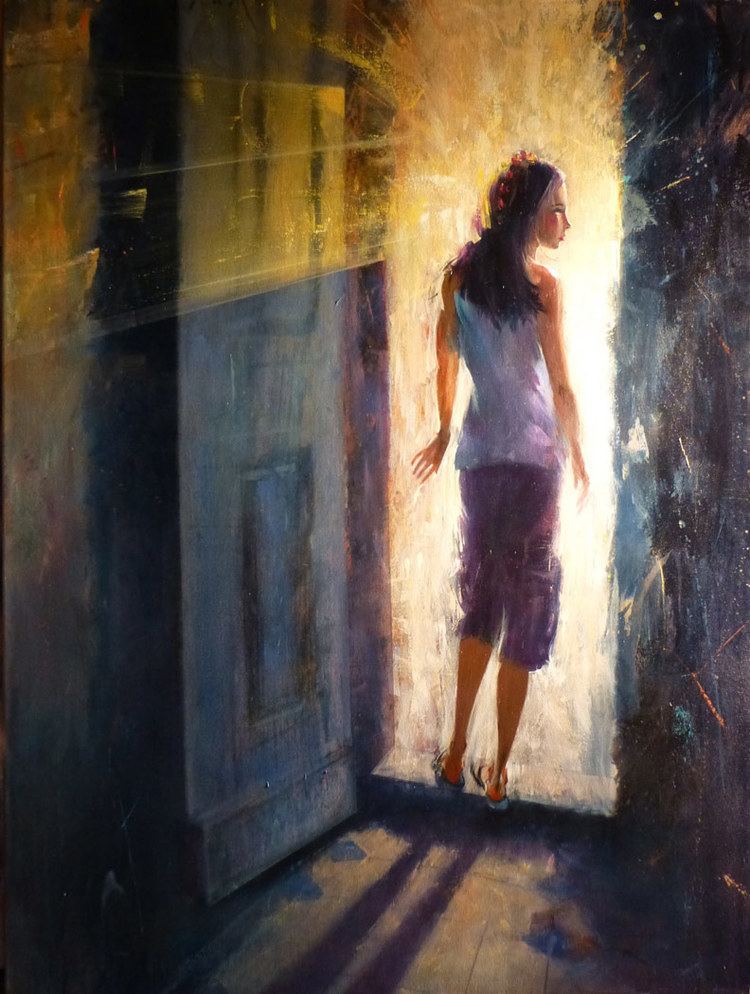 Born in London, England, but raised in the US from the age of 6, FeBland was first drawn creatively to music, jazz especially, and went on to host his own jazz radio program in college. He majored in political science at the University of Cincinnati. After obtaining his degree he studied town planning and design at the University of Manchester in England. FeBland later earned a graduate degree in Landscape Architecture at the University of Virginia, and worked as a landscape architect in Cambridge, MA before moving to Manhattan in 1977. Eventually FeBland moved into a career in the world of advertising and illustration in Manhattan from 1977 to 1991. Working for all the major agencies particularly JW Thompson, Ogilvy & Mather, and Leo Burnett Worldwide. During this time FeBland designed logos for Old Spice and Disneyland, and illustrated the entire Agatha Christie Mystery Series for Pocket Books. He also created artwork for Stephen King's Maximum Overdrive, City Heat and Driving Miss Daisy as well as for the Broadway musical adaptation of the film, Big. At the age of 40, FeBland left his career in illustration to focus exclusively on fine art.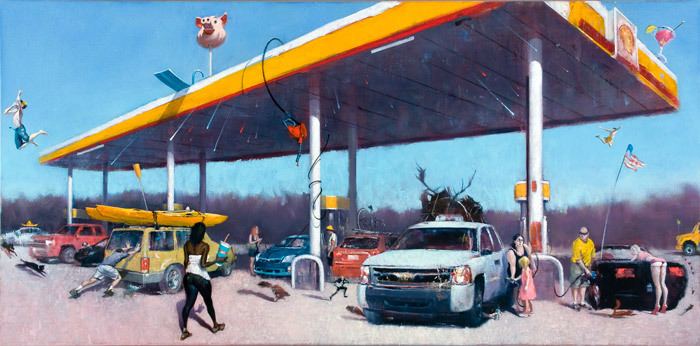 FeBland has said that he began creating imagery in his head long before he began actually producing art. He has explained that he didn't even think of himself as an artist until reaching his 20's, and began to create wholly self-expressive work only as he approached the age of 40. The seminal experience of moving at an early age from rural England to Coney Island, NY, where he observed the raucous street life of a working class seaside town, gestated during his early professional years as an illustrator and found expression in the late 1980s.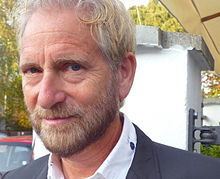 At that time, FeBland committed himself to fine art and began to participate in group exhibitions in New York City and Europe. Having taken a non-traditional route into the world of fine art, FeBland began by entering competitions and group exhibitions wherever they were calling for artists, building a resume quickly over the next few years. Eventually this led to his inclusion in a show at the National Academy Museum as well as some critical press. In 1997, he began a series of solo exhibitions at Woodward Gallery and Caelum Gallery in NYC, and Fraser Gallery in Washington, DC. Additional museum exhibitions followed, as well as permanent commercial gallery representation primarily in the United States and in Frankfurt, Germany. In 2004, FeBland began showing commercially in London, UK, in 2006 in Italy, in 2011 in Berlin, Germany and most recently in Denmark as well as in art fairs throughout Europe.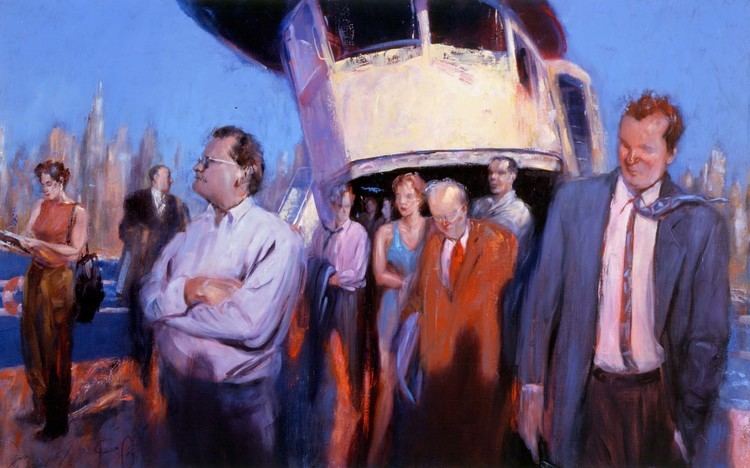 FeBland is an artist concerned with human interaction and issues of conflict and isolation, most often in the urban environment. His paintings are set internationally and describe the global melting pot. Contemporary street life, urban chaos, and cultural juxtapositions are his subjects. His work reveals the psychology and tension of these daily collisions. FeBland stages his subjects and is a studio painter working from photos, life and memory.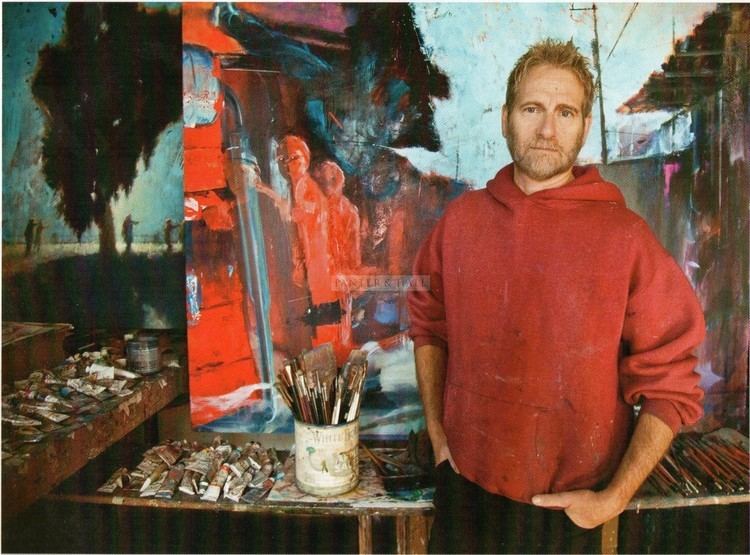 He has said that "We carry a few essential ideas into and through our creative lives. We go back to them again and again in a process of refinement. Our craft improves, we discover new methodologies and media, but they always support a nucleus of what I would call essential truths that we form early in our experience." He further describes his work thusly, "My own work eschews most references to popular culture and art world homages, and I believe that its relevance within the art world may suffer for it… If my work does have significance, then this will be demonstrated over the life of my career (or beyond it) where each painting represents a building block in service to a greater purpose, a vastly larger idea that becomes apparent in the fullness of time."
An accomplished lifelong athlete, FeBland has bicycled point to point through 44 countries and is a longtime resident of Manhattan.
"FeBland does a kind of Ashcan School at a raw hip-hop pace. (His) paint can be lush, aptly thick and vividly colored, but it is his critique of urban America through his subject matter that carries the work. Those wary, nervous scurrying participants, raging and fearing in the tumultuous city, empower the paintings."
"Although there is a definite narrative element to FeBland's paintings, the tale is never explicitly told. Reminiscent of Garry Winogrand's or Robert Frank's black-and-white photographs of the '50's, '60's and '70's, the paintings say something about American life, but the story is archetypical, not personal. The images resonate with the unconscious, like a message revealed in a dream."
"These images are disarmingly involving. Though FeBland's work has been compared to the Ashcan School of Robert Henri and John Sloan – with nods to George Bellows and Edward Hopper as well – his ability to instill strongly emotive elements into his work also hints at the more graphic work of Ben Shahn and Diego Rivera. It suggests an evolution of socially conscious realism that both Ashcan artists and Shahn flirted with, a very American response to Soviet socialist realism that embraces its more expressive elements….[this is] a quality that gives the movies of Spike Lee their poignancy, and it's a spirit that FeBland's works achieve better than his contemporaries."
"His technique is gorgeously developed, but, as all technique should be, in perfect tandem with the content it most agreeably serves. Even so, FeBland is a direct descendant of the Boldiniesque tradition which seeks to wow the spectator with painterly moves. Yet FeBland's capacity to impress with bravura alone is held in check by his ability to hang out on a limb and strike at the heart of who we are and how we manage in urban environments that are out of step with human needs, yet irreducibly private. He has taken a brutally pre-emptive world and populated it, not with grinning lunatics, but people with urgent needs and obsessive yearnings. FeBland's claim to our minds and senses consists in his persistent willingness to take the old picture and run with it - run well past our conventional expectations toward a place where the rulebook is held up to ridicule after it has been consulted on a fine point of construction."
Galerie Barbara von Stechow, Frankfurt, Germany 2015, 2013, 2010, 2008, 2006, 2005, 2004, 2002
Panter & Hall Gallery, London, UK 2013, 2010, 2008, 2006
Galerie Friedmann-Hahn, Berlin, Germany, 2014, 2012
George Billis Gallery; Los Angeles, CA, 2014 & New York, NY, 2012
Fraser Gallery, Washington, DC; 2012, 2010, 2008, 2006, 2004, 2002, 2001, 1999
Mason Murer Fine Arts, Atlanta, GA 2010
Anna Bondonio Gallery, Alba, Italy; 2008
Brenda Taylor Gallery, NYC NY 2008
Galerie Thilo Winterberg, Munich, Germany; 2006
Galerie Vömel, Düsseldorf, Germany; 2004
Valley House Gallery, Dallas, TX; 2000, 2003
Museum of the Southwest, Midland, TX 2001
Arnot Art Museum, NY 2005
Aljira Center for Contemporary Art; Newark, N.J. 1997
Butler institute of American Art; 2000
Chrysler Museum of Art Biennial; 1998
Denise Yapp Fine Art, Wales, UK, 2012
Galeri Franz Pedersen, Denmark; 2008
Hidell-Brooks Gallery, Charlotte, NC; 2011
Katonah Museum, NY; 1998
Lancaster Museum of Art; 1997
National Academy Museum, NYC 1996
Pasadena Arts Center, Pasadena, CA, 1998
Portsmouth Museum of Art; 2009
The Armory Show/ADAA Art Fair; 2005, 2003
AAF Contemporary/Hong Kong: 2014
Art Karlsruhe; 2013, 2011, 2009, 2007
Art Copenhagen; 2009
Red Dot Art Fair/NYC; 2010
Red Dot Art Fair/Miami; 2009
Bridge Art Fair/Miami; 2008
Toronto International Art Fair; 2010
Kunst Zurich Art Fair, 2006
David FeBland Wikipedia