Dewhurst was a candidate for a fourth four-year term in the Republican runoff election held on May 27, 2014. He was handily unseated by his intraparty rival and fellow Houstonian State Senator Dan Patrick who also led the primary balloting with 550,769 votes (41.5 percent). Dewhurst trailed with 376,196 votes (28.3 percent). Eliminated in the primary were Texas Commissioner of Agriculture Todd Staples with 235,981 votes (17.8 percent) and Texas Land commissioner Jerry E. Patterson with 165,787 (12.5 percent). Patterson had succeeded Dewhurst as land commissioner in 2002 when Dewhurst was first elected as lieutenant governor. On a night of "embarrassingly low" voter turnout (approximately 4% of registered voters), the incumbent finished with only 262,086 votes (34.9 percent), compared to Patrick's 487,829 (65.1 percent).
Dewhurst's third term as lieutenant governor ended on January 20, 2015.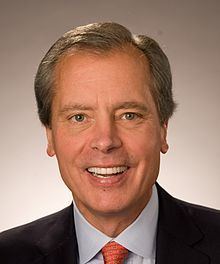 Dewhurst's father, David Dewhurst Jr., was a World War II pilot of a Martin B-26 Marauder of the 553d Fighter-Bomber Squadron. On D-Day, flying over Cotentin peninsula in the "Dinah Might", he led a squadron bombing German positions on Utah Beach. After the war, David Dewhurst Jr. was killed by a drunk driver, leaving behind his wife and his two sons, David and Eugene. Both brothers visited the Utah Beach Museum on June 7, 2007 and discovered an exhibit detailing their father's mission on D-Day. Moved, the Dewhurst brothers contributed millions of dollars for the extension of the museum, allowing it to purchase a B-26 Marauder and to open a new building.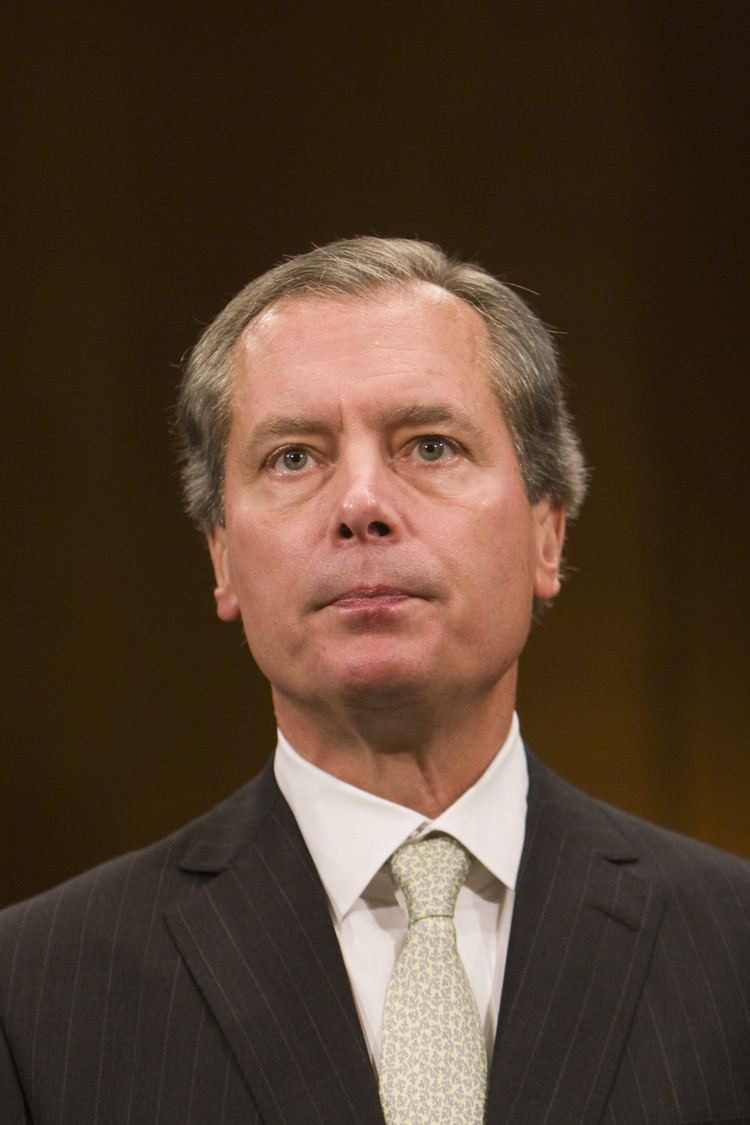 Dewhurst is a businessman, a rancher, and a community leader in Houston, where he has served on civic and charitable boards. He graduated from Lamar High School in Houston and earned his bachelor's degree and played basketball at the University of Arizona in Tucson, Arizona, where he was a brother of the Beta Theta Pi fraternity.
He was previously an intelligence officer in the U.S. Air Force, an officer of the Central Intelligence Agency, and worked in the United States State Department. In 1981, Dewhurst and Ted Law re-established Falcon Seaboard, a Texas-based diversified energy and investments company in Houston that Law had founded in 1935. He breeds registered Black Angus cattle and once competed in National Cutting Horse Association competitions.
Dewhurst is worth an estimated $200 million. He also speaks Spanish.
Dewhurst was elected as Commissioner of the General Land Office of Texas in 1998, when the 16-year incumbent, Garry Mauro, waged an unsuccessful campaign for governor against George W. Bush. A self-described "George Bush Republican," he defeated Democratic State Representative Richard Raymond, then of Benavides and thereafter of Laredo. Dewhurst received 2,072,604 votes (57.42 percent) to Raymond's 1,438,378 ballots (39.85 percent). A Libertarian polled the remaining 2.72 percent.
Dewhurst was elected lieutenant governor in November 2002, when he defeated former Democratic Comptroller John Sharp of Victoria, now the chancellor of Texas A&M University. He succeeded Bill Ratliff. (Ratliff did not contest the lieutenant governor's position in the primary, opting instead for re-election to his state senate seat.) Dewhurst polled 2,341,875 votes (51.77 percent) to Sharp's 2,082,281 (46.03 percent). (Two minor candidates polled the remaining 2.19 percent.) In that campaign, Dewhurst stressed his interest in public education and opposition to school vouchers.
Dewhurst was renominated for lieutenant governor in the Republican primary held on March 7, 2006. He defeated Tom Kelly, the same candidate whom he bested for the nomination in 2002. In the November 7, 2006, general election, Dewhurst overwhelmed Democrat Maria Luisa Alvarado, a veterans issues research analyst and the winner of her April 11 runoff primary. He received 2,512,197 votes (58.2 percent) to Alvarado's 1,616,945 (37.4 percent). Libertarian Judy A. Baker polled another 188,956 votes (4.4 percent).
Dewhurst filed for Lt. Governor of Texas in the 2010 election. It was widely assumed that he would run for United States Senate if Kay Bailey Hutchison had resigned. He was his party's nominee for a third term as lieutenant governor and faced Democrat Linda Chavez-Thompson, Libertarian Scott Jameson, and Green Party Herb Gonzales, Jr. in the November 2, 2010, general election. He was re-elected to a third term on November 2, 2010, having polled 3,044,770 votes (61.80 percent) to the Democrat Linda Chavez-Thompson's 1,715,735 votes (34.82 percent) and took office on January 18, 2011 for a third four-year term, becoming the second Texas Lieutenant Governor to be elected to three four-year terms since Bill Hobby, who held the office for 18 years for five terms.
Dewhurst and Patrick faced each other in the May 27 runoff election for lieutenant governor. The winner would eventually run in the general election against Democrat state Senator Leticia Van de Putte of San Antonio, who is the Democratic nominee for the lieutenant governorship. During the runoff, Dewhurst released a disco-themed advertisement Lt. Gov. You've Gotta Love and a parody of Let It Go from the Disney film Frozen. On May 27, 2014, Patrick easily defeated Dewhurst in a landslide: 65% to 35%.
Patrick said after state Senator Wendy Davis of Fort Worth (who was the Democratic nominee for governor) filibustered the bill to ban late-term abortions in Texas that Dewhurst has "lost his grip on the reins of the Senate". Patrick called for new leadership in the chamber.
Polling by the University of Texas at Austin and The Texas Tribune had showed Dewhurst leading his opponents in the primary with 26 percent of the vote, to Patrick's 13 percent, Patterson's 10 percent and Staples' 5 percent. At the time, 46 percent of voters were reported as undecided.
Prior to the runoff election against Patrick, Dewhurst joined Governor Rick Perry in calling for a "surge operation" beginning September 1, 2014, of aircraft and boats on the Mexican border to thwart smuggling and crimes by the drug cartel. House Speaker Joe Straus eventually committed to the surge and is currently underway, affirming Dewhurst's claim from an earlier debate with Patrick, in which he claimed to have Straus' support for the coming surge. The Texas Department of Public Safety still retains the authority to send troopers and equipment to the border without approval from the legislature if the director sees fit to do so.
In 2003, Dewhurst assisted the Republican leadership, including then U.S. House Majority Leader Tom DeLay, Texas House Speaker Tom Craddick, and Governor Rick Perry, in passing a sweeping congressional redistricting bill that increased the number of Republican U.S. House seats in Texas from fifteen to twenty-one in the 2004 elections. The Republican seats dropped to nineteen in the 2006 elections under a modified court redistricting plan. Minority Democrats retain thirteen U.S. House seats from Texas. In his capacity as the presiding officer of the Texas Senate, Dewhurst, in the third consecutive special session called by the governor, allowed the suspension of the custom that two thirds of the body must vote to consider a bill.
Dewhurst's leadership on redistricting brought him into legal conflict with his former land commissioner opponent, Richard Raymond, the only elected official to have been a plaintiff in the 2006 U.S. Supreme Court review of the constitutionality of the redistricting plan. Dewhurst and Raymond have also sparred over education policy.
He is known by his "Texas Children First" initiative with more severe consequences for child sexual predators in Texas and throughout the United States. The initiative includes extending statute of limitations on child sex crimes and leading the passage of Jessica's Law. The bill was signed into law by Texas Governor Rick Perry but the death penalty for second-time child rapists was struck down by the U.S. Supreme Court.
Dewhurst was accused by state senator Dan Patrick of helping to stop a bill, the passage of which would have been an attempt to make the pat downs of airplane passengers by personnel of the U.S. Transportation Security Agency (TSA) a felony in Texas.
In March 2010, a student performance of the play Corpus Christi by Terrence McNally, in which Jesus and the disciples are portrayed as being gay, was canceled at Tarleton State University in Stephenville, Texas following a condemnatory statement by Dewhurst. The university had received many complaints about the play's scheduled performance as a class project for a directing class, but in a letter posted on the university's website on March 11, President F. Dominic Dottavio, citing freedom of speech, declared that the play would be performed. The day before the performance, Dewhurst issued his statement saying, "No one should have the right to use government funds or institutions to portray acts that are morally reprehensible to the vast majority of Americans," and the performance was cancelled by the professor, who cited safety concerns. A subsequent statement by Dewhurst praised the university for canceling the performance, whereas the professor claimed to have acted on his own. Dewhurst's statement also claimed that whereas he is "a strong defender of free speech, we must also protect the rights and reasonable expectations of Texas taxpayers and how their money is used. A play that is completely contrary to the standards of decency and moral beliefs of the vast majority of Texans should not be performed using any state resources, especially by an institution of higher learning."
In an August 3 recording, originally released by police to the Dallas-Fort Worth NBC affiliate, NBC-DFW, Dewhurst identifies himself as the lieutenant governor and asks to speak to the police station's "most senior police officer you have where you are right now". He tells a police sergeant that Ellen Bevers, his stepsister's daughter-in-law, is a schoolteacher and "the sweetest woman in the world", and says he's sure she has been incarcerated on a "mistaken charge".
On July 18, 2011, Dewhurst addressed his supporters in an online video on his campaign website, announcing his candidacy for the vacant U.S. Senate seat for the Republican nomination. His rivals included former Mayor of Dallas Tom Leppert, ESPN college football analyst Craig James and former state Solicitor General Ted Cruz, the eventual nominee.
After a year-long campaign for the Republican nomination, Dewhurst lost to Cruz in a run-off on July 31, 2012. Cruz then won the seat in the general election against Democrat Paul Sadler of Henderson.