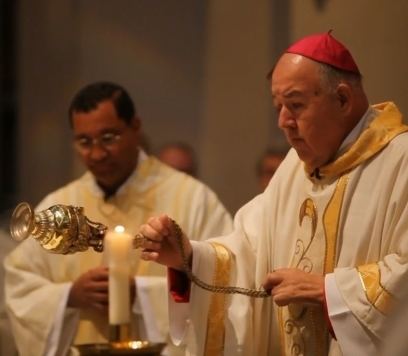 Bishop Choby was born in Nashville and baptized in the Cathedral Church of the Incarnation, where he would eventually be consecrated a bishop.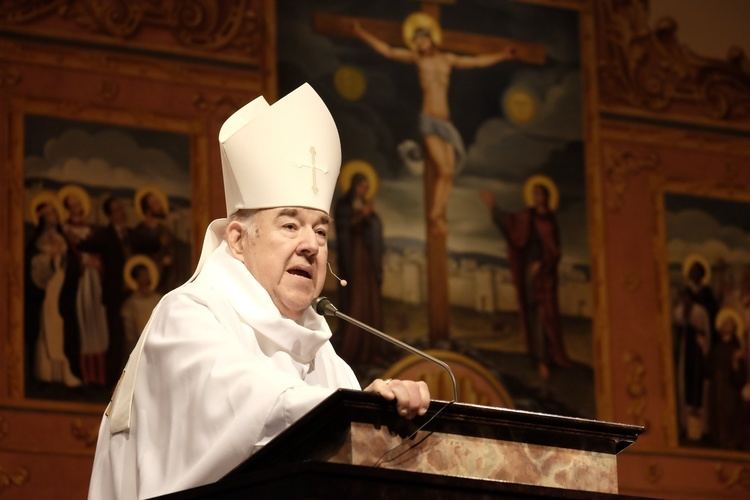 Choby is the son of Raymond and Rita Choby, both deceased. He has one sister, Diane C. Dyche of Fort Worth, Texas. He attended Catholic schools growing up, and he graduated from Father Ryan High School in 1965.
After spending one year at Aquinas College in Nashville, Bishop Choby entered the seminary at St. Ambrose College in Davenport, Iowa. Later, he studied at Catholic University of America in Washington, D.C. Bishop Choby received the Sacrament of Holy Orders and was ordained a priest on September 6, 1974, by Joseph A. Durick, Bishop of Nashville at St. Henry Church in Belle Meade.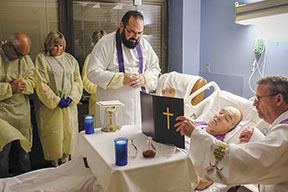 Bishop Choby served a number of assignments in the Diocese of Nashville before being consecrated bishop. He was associate pastor at St. Joseph Parish in Madison, administrator of St. Ann Parish in Nashville, and spent three years in residence at Christ the King Parish in Nashville while working at the Diocesan Tribunal. From 1989 until his consecration as bishop, Bishop Choby was the parish pastor at St. John Vianney Parish in Gallatin, where he was active in the community and in the local ministerial association.
Bishop Choby was an alumnus of the Pontifical University of St. Thomas Aquinas Angelicum in Rome where he earned a canon law degree. He served as a member of the diocesan tribunal throughout most of his priesthood, prior to becoming bishop. He also served two five-year terms on the diocese's presbyteral council and college of consultors.
From 1984 to 1989, Choby taught at the Pontifical College Josephinum, a seminary in Columbus, Ohio. From his concecration as bishop until his death, Bishop Choby was a member of the seminary's board of trustees.
On August 12, 2004, Pope John Paul II appointed the 10th Bishop of Nashville, Edward U. Kmiec, as the Bishop of the Roman Catholic Diocese of Buffalo, New York. Choby, a priest of the diocese of Nashville, was elected Diocesan Administrator by the Diocesan College of Consultors.
Pope Benedict XVI appointed him Bishop of Nashville on December 20, 2005. He is only the second priest of the diocese since it was founded in 1837 to be tapped as its bishop; the others have all come from outside the diocese.
Choby was consecrated and installed as Bishop of Nashville on February 27, 2006, in the Cathedral Church of the Incarnation. The principal consecrator was Archbishop Thomas C. Kelly, OP, of the Archdiocese of Louisville, Kentucky.
Bishop Choby chose as his episcopal motto: "That We May Live," a quotation from the Fourth Eucharistic Prayer.
Bishop Choby sustained two falls in his later years, the second of which occurred in February 2017. The second fall resulted in a number of serious injuries, and Bishop Choby elected to hand over governance of the diocese to Rev. David Perkin, the vicar general. Bishop Choby died June 3, 2017 from infections that resulted from his injuries.