David Driskell







David C. Driskell (born June 7, 1931, Eatonton, Georgia) is an artist and a scholar in the field of African-American art. Driskell is an emeritus professor at the University of Maryland, College Park.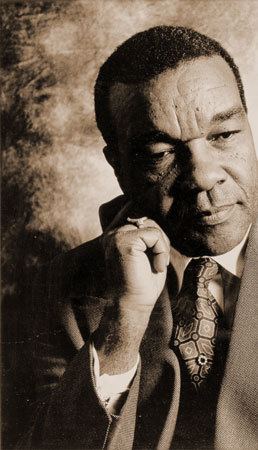 Driskell holds a Master of Fine Arts degree from Catholic University and nine Honorary Doctoral degrees. In 2000, Driskell was honored by President Bill Clinton as one of 12 recipients of the National Humanities Medal. David C. Driskell: Artist and Scholar by Julie L. McGee, a book detailing Driskell's life and work, was published in 2006.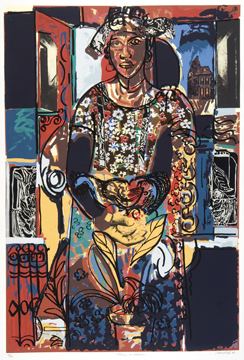 Driskell is represented by DC Moore Gallery. His first exhibition at the gallery was held in October 2006.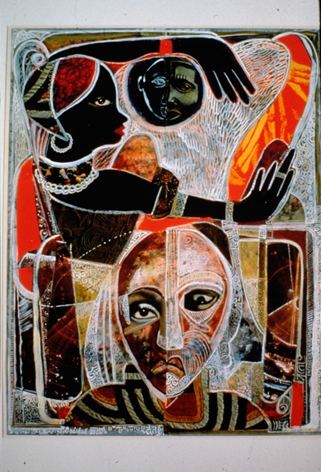 Amistad II: Afro-American Art (editor), Nashville: Fisk University, 1975.
Two Centuries of Black American Art, Los Angeles: Los Angeles County Museum of Art, 1976. ISBN 0-87587-070-8
The Afro-American Collection, Fisk University, with Earl J. Hooks, Nashville: Fisk University, 1976.
Harlem Renaissance: Art of Black America, introduction by Mary Schmidt Campbell; essays by David Driskell, David Levering Lewis, and Deborah Willis Ryan, New York: The Studio Museum in Harlem, 1987. ISBN 0-8109-1099-3
Introspectives: Contemporary Art by Americans and Brazilians of African descent, curators, Henry J. Drewal and David C. Driskell, Los Angeles: California Afro-American Museum, 1989.
African American Visual Aesthetics: a Postmodernist View (editor) Washington, D.C.: Smithsonian Institution Press, 1995. ISBN 1-56098-605-0
The Other Side of Color: African American Art in the Collection of Camille O. and William H. Cosby, Jr., San Francisco: Pomegranate, 2001. ISBN 0-7649-1455-3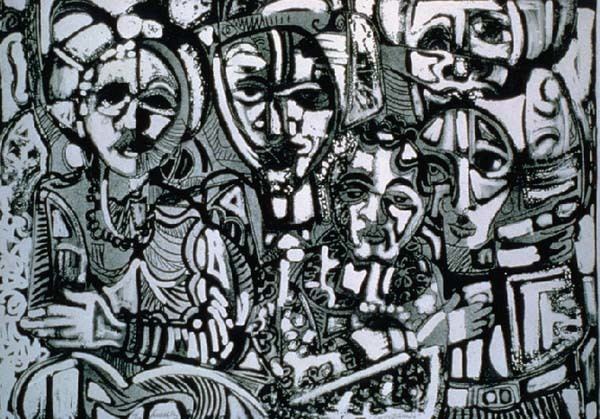 David Driskell: a survey: Art Gallery, University of Maryland, College Park, October 21-December 5, 1980, compiled and edited by Edith A. Tonelli, College Park, MD: University of Maryland Art Gallery, 1980.
Julie L. McGee, David C. Driskell: Artist and Scholar, by San Francisco: Pomegranate, 2006. ISBN 0-7649-3747-2
Hidden Heritage: Afro-American Art, 1800-1950, San Francisco: The Art Museum Association of America, 1985. ISBN 0-930295-03-X
Contemporary Visual Expressions: the Art of Sam Gilliam, Martha Jackson-Jarvis, Keith Morrison, William T. Williams, Washington, D.C.: Smithsonian Institution Press, 1987. ISBN 0-87474-385-0
Adrienne L. Childs, Evolution: Five Decades of Printmaking by David C. Driskell, San Francisco: Pomegranate, 2007. ISBN 978-0-7649-4204-4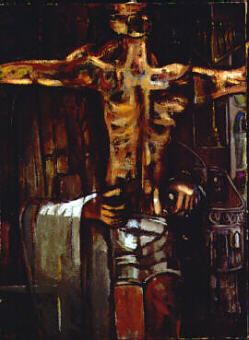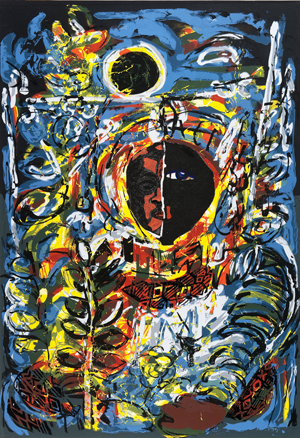 David C. Driskell Wikipedia