Name

David Bowles





Role

Author






Books

Maths in Practice: Year 8 Pr, The High Engagement Work Cult, Employee Morale: Driving P, Mexican Bestiary: Bestiario, Maths in Practice Year 7
David bowles named 2016 pura belpre author award honoree
David Bowles (born 1970) is an American critic, translator and author.
Contents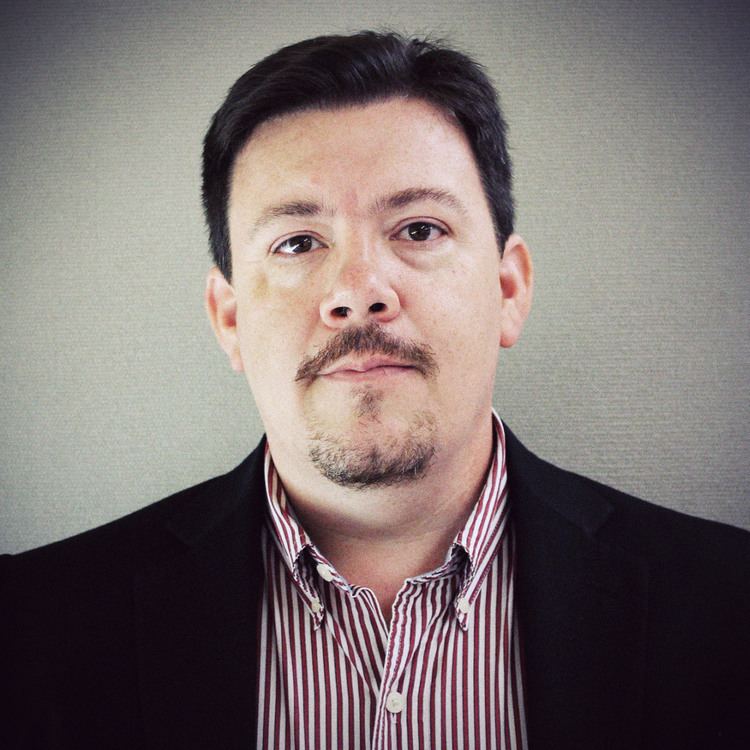 004 david bowles 2016 del rio ufo festival
Life and career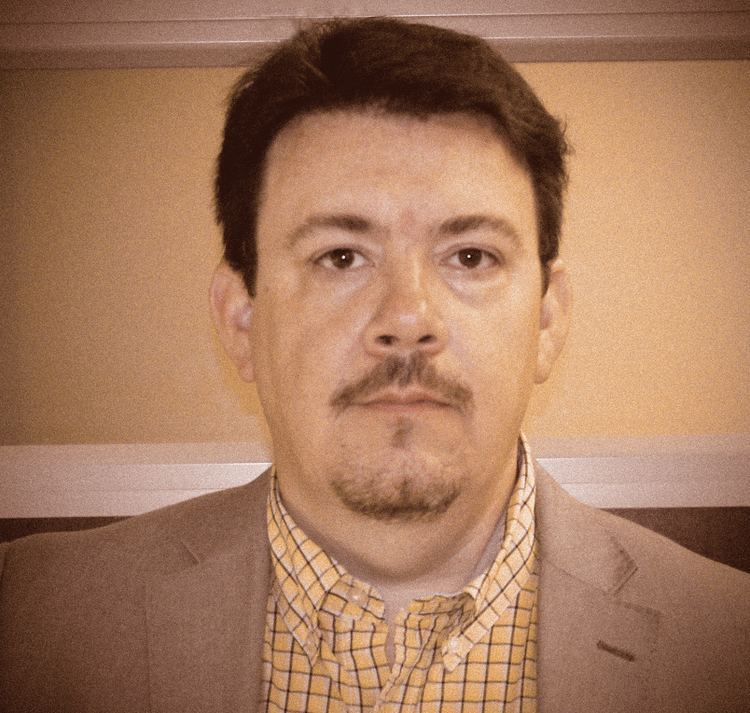 David Bowles was born to residents of the Rio Grande Valley of Texas in 1970. Raised in an ethnically diverse family with Mexican-American roots, he was hooked on dark folktales at an early age by his grandmother Marie Garza, the family storyteller.
Those stories got him interested in reading at an early age, setting him on a path to become an English teacher. During his third year in the classroom, he returned to the folktales of his childhood to encourage Mexican-American students who struggled to read. His retelling of the stories for middle-schoolers led to his first book, The Seed.
Bowles' research into border legends has been featured on Monsters and Mysteries in America in the eighth episode of season two: "Winged Beasts: Flying Humanoid, Jersey Devil, Batsquatch." He is currently developing a TV series based on his book Border Lore with Mucho Más Media and Campanario Entertainment.
In addition to folklore, Bowles has translated poetry from Nahuatl, Yucatec Mayan, Spanish and Japanese, which have appeared in journals such as Rattle, Translation Review, Asymptote, and Metamorphosis: A Journal of Literary Translation. His original poetry has been featured in Concho River Review, Journal of Children's Literature, BorderSenses and Huizache, among other venues.
Bowles also writes speculative fiction. He has had stories published in Strange Horizons and Apex Magazine and is currently writing a YA fantasy series called Garza Twins that features Latino protagonists and Mesoamerican mythology. In February of 2017, David Bowles was elected to the Texas Institute of Letters.
Bowles resides with his wife and children in Donna, Texas. He has been the book reviewer for regional newspaper The Monitor since 2012. Holding a Master's in English and a doctorate in Education, he is a professor in the Department of Literatures & Cultural Studies at the University of Texas Rio Grande Valley, where he teaches courses on children's and adolescent literature.
Bowles is represented by Taylor Martindale Kean and Stefanie Von Borstel of Full Circle Literary.
Awards and honors
Flower, Song, Dance: Aztec and Mayan Poetry: awarded the Texas Institute of Letters' 2014 Soeurette Diehl Fraser Award for Best Translation.
TOP SHELF Book Review Column: received a 2014 Texas Associated Press Managing Editors' Headliners Excellence in Journalism Award for Comment and Criticism.
The Smoking Mirror was selected as a Pura Belpré Honor Book in 2016 by the American Library Association.
Inducted into the Texas Institute of Letters in 2017.
Works
AS AUTHOR
Feathered Serpent, Dark Heart of Sky: Myths of Mexico. El Paso, Texas: Cinco Puntos Press, 2018.
Chupcabra Vengeance. Tigard, Oregon: Broken River Books, 2017.
Lords of the Earth. Hobart, Australia: Severed Press, 2016.
Ghosts of the Rio Grande Valley. Charleston: The History Press, 2016.
A Kingdom Beneath the Waves (Garza Twins #2). Melbourne: IFWG Publishing, 2016.
Border Lore: Folktales and Legends of South Texas. Beaumont, TX: Lamar University Press, 2015.
The Smoking Mirror (Garza Twins #1). Melbourne: IFWG Publishing, 2015.
Strange Texas Tales That Never Die (Volumes 1-4). Killeen, TX: Overlooked Books, 2014.
Shattering and Bricolage. Dallas, TX: Ink Brush Press, 2014.
Creature Feature: 13 Frightening Folktales of the Rio Grande Valley. McAllen, TX: AIM Media Texas, 2013.
Flower, Song, Dance: Aztec and Mayan Poetry. Beaumont, TX: Lamar University Press, 2013.
Mexican Bestiary. Donna, TX: VAO Publishing, 2012.
The Seed: Stories from the River's Edge. Spring, TX: Absey & Co., 2011.
AS EDITOR
Along the River (Volumes 1-3). Series editor. Donna, TX: VAO Publishing, 2011-2014.
Donna Hooks Fletcher: Life and Writings. Donna, TX: VAO Publishing, 2012.
Stories That Must Not Die. Series editor. San Antonio: National Educational Systems, 2012-2013.
AS CONTRIBUTOR
Here We Go: A Poetry Friday Power Book. Sylvia Vardell and Janet Wong, editors. Princeton, NJ: Pomelo Books, 2017.
Texas Weather: An Anthology of Poetry, Short Fiction, and Nonfiction. Terry Dalrymple and Laurence Musgrove, editors. Beaumont, TX: Lamar University Press, 2016.
Bearing the Mask: Southwestern Persona Poems. Scott Wiggerman and Cindy Huyser, editors. Albuquerque: Dos Gatos Press, 2016.
Imaniman: Poets Writing in the Anzaldúan Borderlands. ire'ne lara silva and Dan Vera, editors. San Francisco: Aunt Lute Books, 2016.
Road Kill: Texas Horror by Texas Writers. E.R. Bills and Bret McCormick, editors. Fort Worth, TX: Eakin Press, 2016.
Goodbye, Mexico: Poems of Remembrance. Sarah Cortez, editor. Huntsville, TX: Texas Review Press, 2015.
¡Juventud! Growing up on the Border. René Saldaña, Jr. and Erika Garza-Johnson, editors. Donna, TX: VAO Publishing, 2013.
SELECTED STORIES
In New Myths #38, "Huckleberry Juju"
In Volume 12, Issue 1 of Electric Spec, "Quintessence"
In the June 29, 2015 edition of Strange Horizons, "Winds That Stir Vermilion Sands"
In the May 2015 issue of Apex Magazine, "Wildcat"
References
David Bowles (author) Wikipedia
(Text) CC BY-SA