David Folk Baucom (born 7 March 1959) is a retired United States Navy rear admiral. He was formerly the director of strategy and policy at the U.S. Transportation Command from October 2013 to October 2015.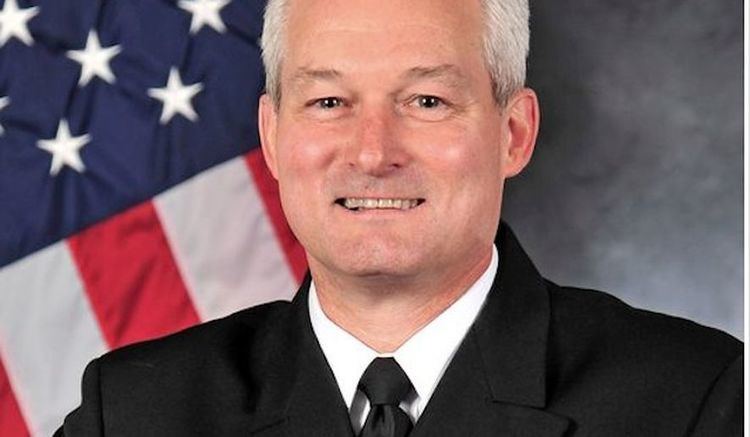 Baucom is currently a Senior Director at Vintun LLC, a consulting company.
Baucom is a South Carolina native from Blythewood, the son of Horace Clifford Baucom, Jr., and Rosalind Windhorn Baucom. He graduated from Auburn University in 1981, where he was commissioned into the Navy through the Naval Reserve Officers Training Corps program. Later he received executive education degrees from the Darden School of Business and the University of North Carolina. His first master's degee in Acquisition and Contract Management was from the Naval Postgraduate School and his second was from the Industrial College of the Armed Forces at the National Defense University.
Baucom was promoted to rear admiral on May 1, 2009.
In October 2015, Baucom was relieved from his position with the U.S. Transportation Command as a result of a finding that his behavior at a conference in April 2015 was conduct unbecoming an officer (UCMJ article 133) and constituted disorderly conduct (UCMJ article 134). Baucom was reassigned to Fleet Forces Command at the Pentagon, and retired in September 2016.
Among Baucom's military assignments were: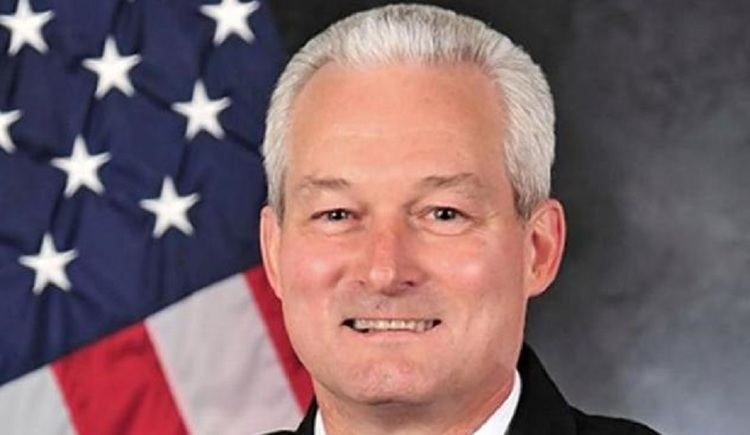 White House military aide to president and Mrs. Ronald Reagan
Acquisition and Sustainment (Joint Staff) 1998 – 2000
Commanding Officer, Fleet and Industrial Supply Center, Norfolk, Virginia, August 2006 – July 2008
Assistant Deputy Chief of Staff for Fleet Readiness and Training/Fleet Supply Officer for U.S. Fleet Forces Command, July 2008 – September 2009
Deputy Assistant Secretary of the Navy (Acquisition and Procurement), Washington D.c., September 2009 – August 2011
Defense Logistics Agency Troop Support commander, August 2011 – August 2012, and January 2013 – October 2013
Director of the United States Central Command Deployment and Distribution Operations Center, Kuwait, August 2012 – January 2013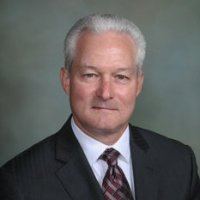 In October 2016, Baucom joined the information and management consulting firm of Vintun LLC, where he assumed the post of Senior Director of their supply chain consulting group, where he utilizes his expertise in defense procurement. His office is in Washington, D.C.
Baucom holds memberships in the Military Officers Association of America, the National Defense Transportation Association, and the National Contract Management Association.
Defense Superior Service Medal with Bronze Oak Leaf Cluster for superior service to the United States Department of Defense
Legion of Merit with two Gold Stars for exceptionally meritorious conduct
David Baucom Wikipedia