Nationality

New Zealand




Name

David Bain




Children

1




Spouse

Liz Davies (m. 2014)






Born

27 March 1972 (age 48) (

1972-03-27

)

Dunedin, New Zealand




Known for

Convicted of the murder of his five family members in 1995. Acquitted in retrial 13 years later.




Similar People

Joe Karam, Robin Bain, Teina Pora, Arthur Allan Thomas, Scott Watson
David bain the retrial march 09 a special report file video recorded 11 may 2007
David Cullen Bain (born 27 March 1972) is a New Zealander who was improperly convicted in May 1995 of the murders of his parents and siblings in Dunedin on 20 June 1994. He spent over 13 years in prison before being acquitted on all charges after a retrial.
Contents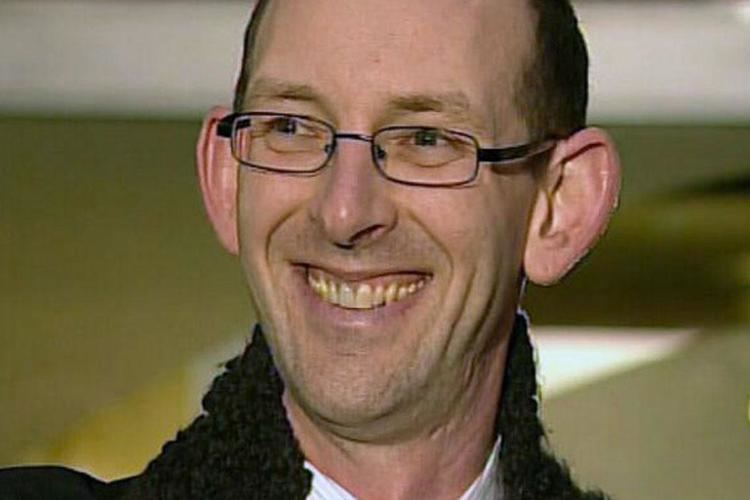 Soon after his conviction in 1995, Bain's case was taken up by former All Black, Joe Karam, who was convinced that Bain was innocent. Karam wrote four books about the case and helped Bain through a long drawn out appeal process. In the end, Bain served 13½ years of a life sentence before successfully appealing his original convictions to the Privy Council in Britain in May 2007. Finding there had been a substantial miscarriage of justice, the Privy Council quashed his convictions and ordered a retrial. The second trial held in Christchurch ended with his acquittal on all charges in June 2009.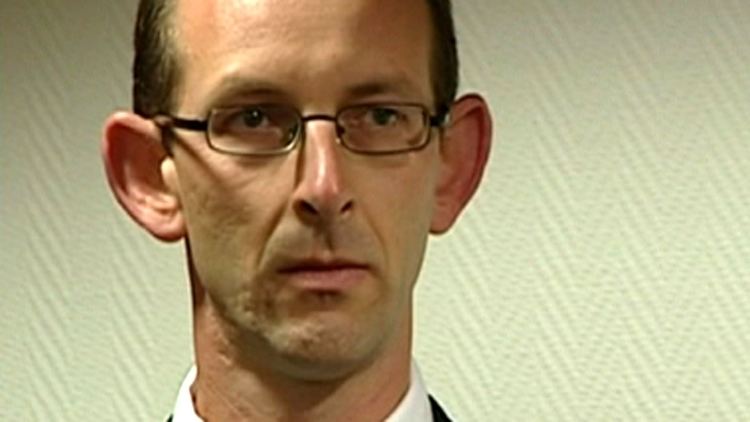 Speculation about the case continued long after Bain was acquitted, including whether or not he should receive compensation for the years he spent in prison. Because of the high profile nature of the case, in November 2011 Justice Minister Simon Power appointed a Canadian jurist, Ian Binnie to review the circumstances and advise the Government on whether compensation should be paid. Binnie's report was subsequently rejected by the Government.
In March 2015, retired Australian High Court judge, Callinan QC was appointed to review Mr Bain's claims for compensation for wrongful conviction and imprisonment. He was expected to report back to New Zealand's Justice Minister, Amy Adams, in September 2015. By December 2015, more than six years after Bain was found not guilty, no decision on compensation had been announced.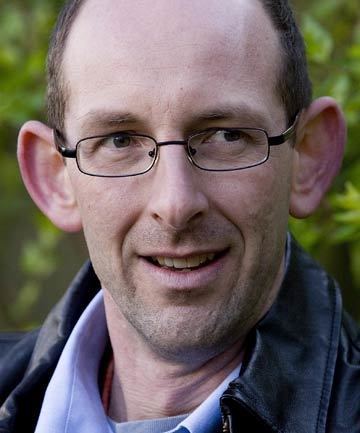 David bain s retrial for murder of family begins day 1
Family background
David Bain was born in Dunedin, New Zealand to Margaret Arawa and Robin Irving Bain and was the oldest of four children. Soon after he was born, the family moved to Papua New Guinea, where Robin worked as a missionary teacher. The family returned to New Zealand fifteen years later (in 1988) by which time Margaret and Robin were reported as having "relationship problems". On his return, Robin became the principal of Taieri Beach Primary School, a two-teacher school about 50 kilometres down the coast from Dunedin.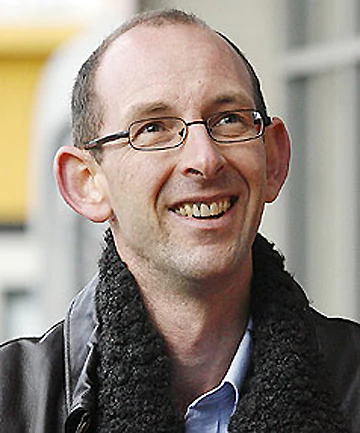 The family lived at 65 Every Street, Andersons Bay, Dunedin and prior to the death of his family in 1994, David was studying music and classics at Otago University. By this stage, his parents were estranged and Robin Bain was sleeping in the back of his van at Taieri or in the schoolhouse. For a while one of his daughters, Laniet, also lived with him in the schoolhouse. Robin used to return to the family home at the weekends and slept in a caravan in the back garden. Dean Cottle, a friend of Laniet's, said that she had told him that Robin Bain was in an incestuous relationship with her that had begun when the family were in Papua New Guinea. He claimed Laniet told him she had been a prostitute and that her father had been having sex with her for about a year and was still doing so. A teacher revealed that Laniet told him she had been raped while the family lived in Papua New Guinea and claimed to have had a baby.
After the trial Cottle said that on Friday 17 June, three days before the murders, Laniet told him she was going home that weekend to tell the rest of the family what had been going on and "put a stop to everything". Fellow teachers said that in the months preceding the murders, Robin Bain had been "deeply depressed, to the point of impairing his ability to do his job of teaching children". Kevin Mackenzie, principal of a primary school near Taieri, subsequently stated that Robin Bain was so depressed he "had lost touch with reality due to his mental state".
Death of his family
On the morning of 20 June 1994, David Bain called 111 at 7:09 am in a distressed state and told the operator: "They're all dead, they're all dead." When the police arrived they found five members of the Bain family had been shot – Robin Bain (the father aged 58), his wife Margaret (50), their daughters Arawa (19) and Laniet (18), and their son Stephen (14). Four days later, David Bain, then aged 22, was charged with the murder of all five members of his family.
Two weeks later, the house was burnt down by the New Zealand Fire Service, at the request of the trustees of the Bain family trust.
Trial
At his trial the prosecution claimed that David killed his entire family before completing his early morning paper round. The presiding judge said the Crown told the jury "... that these events were so bizarre and abnormal that it was impossible for the human mind to conceive of any logical or reasonable explanation".
Dean Cottle's testimony that Robin Bain was in an incestuous relationship with his daughter, Laniet, was ruled unreliable and not presented to the jury. The judge made this decision because Cottle initially failed to show up at court. When he did turn up at a later date, "he was in a state of some confusion" and Justice Williamson said he did not believe him. Years later the Privy Council expressed its concern about this decision, saying: "Thus the jury never learned of this possible motive attributed to Robin."
A piece of evidence presented at the trial was a message found typed on the family computer that read: "sorry, you are the only one who deserved to stay". This was one of the few pieces of evidence the defence used to argue that David's father, Robin Bain, had killed the others while David was out on his paper run – and then committed suicide.
After a three-week trial, David Bain was convicted by the jury on five counts of murder and sentenced by Justice Williamson to life imprisonment with a 16-year non-parole period.
Support of Joe Karam
Joe Karam, a former member of the All Blacks subsequently spearheaded a lengthy campaign to have Bain's convictions overturned. Karam had been appalled at the way the family, the Police and the Fire Service arranged to burn the Bain house down. He felt something was wrong with the case and began to study the evidence presented at the original trial. He went to visit Bain in prison in Christchurch and subsequently visited him over 200 times. Over the next 13 years, Karam wrote four books about Bain's case and helped him in his numerous appeals.
Karam's motives were questioned and he was frequently criticised for his support of David Bain. Over the years he successfully sued or took defamation cases against two police officers, North & South magazine, the New Zealand Herald, journalist Rosemary McLeod and others. Karam spent a 'considerable fortune' supporting Bain through his numerous appeals and was subsequently described in the media as a 'freedom fighter'. Without his support, it is unlikely that there would ever have been a retrial.
Court of Appeal 1995
The first application was made to the New Zealand Court of Appeal in 1995. The principal matter to be addressed was whether the trial judge had erred in refusing to admit the evidence of Mr Dean Cottle - who claimed that Robin Bain's daughter, Laniet, told him her father had been having sex with her for over 12 months and this was still going on. The Court of Appeal refused to hear the appeal on the grounds that "the Crown case appeared very strong and the defence theory not at all plausible."
Second Court of Appeal 1998
The case garnered wide publicity, and expressions of public concern led to a joint review by the New Zealand Police and the Police Complaints Authority. In June 1998 Bain petitioned the Governor-General for a pardon. The Governor-General passed the application on to the Ministry of Justice, which conducted an investigation into new information presented by the defence team. In 2000, Justice Minister Phil Goff said the investigation had shown that "a number of errors" may have occurred in the Crown's case against him. To assist with the Governor-General's review, six specific questions concerning the case were referred to the Court of Appeal. The Court also received over 50 affidavits from 42 witnesses, 13 of whom were questioned before the court at a hearing which lasted from 14 to 18 October 2002.
The Court eventually concluded: "We are of the opinion that there is a possibility that there has been a miscarriage of justice that would warrant the question of David Bain's convictions being referred to this Court under s406(a) of the Crimes Act 1961." This meant the case was then referred back to the Court of Appeal for a full hearing (the third).
Third Court of Appeal 2003
The case was referred to the Court of Appeal a third time in 2003. This time the court had before it all the material which was presented to the second Court of Appeal, the benefit of that court's answers to the Governor-General's six questions, plus some additional affidavits. The third Court heard submissions over five days between 1 and 9 September, but did not allow oral evidence or cross-examination. At the end of the day, the court was not persuaded by the additional information that there had been a miscarriage of justice and the appeal was dismissed on 15 December 2003.
Privy Council 2007
In March 2007, Bain's legal team including Joe Karam, travelled to London to lay out nine arguments before the privy Council as to why his convictions should be quashed. One of the nine points concerned Robin Bain's mental state. Reliable witnesses said Robin had been depressed, and living alone in squalid conditions in a caravan. The Privy Council wrote: "Many of those facts are highly contentious and the evidence could well have influenced the jury's assessment of them... If the (original) jury found Robin to be already in a state of deep depression and now... facing the public revelation of very serious sex offences against his teenage daughter, they might reasonably (have) concluded that this could have driven him to commit these acts.
The Privy Council concluded that: "In the opinion of the board, the fresh evidence adduced in relation to the nine points ... taken together, compels the conclusion that a substantial miscarriage of justice has actually occurred in this case." The Privy Council quashed his convictions and ordered a retrial, but noted that "the appellant must remain in custody meanwhile".
High Court bail hearing 2007
On 15 May 2007, Bain was granted bail by the High Court in Christchurch in a hearing that lasted only one hour. Justice Fogarty said that under New Zealand law, there was no reason for continued detention and he was bailed to the home of his longtime supporter, Joe Karam. Altogether, he served 12 years of a life sentence with a minimum 16-year non-parole period.
Second trial
The retrial was held in Christchurch in 2009. The trial ended with Bain's acquittal on all five charges in June 2009 after five hours and 50 minutes of deliberations.
Each verdict of not guilty for the five murders was greeted with cheers and applause by those in court. Outside court an emotional Bain thanked his supporters, particularly Karam. "Without Joe and his solid strength ... I wouldn't have made it through this far," Bain said. Karam said the trial would go down as the "criminal trial of New Zealand's history". Some commentators questioned the behaviour of jurors who hugged Bain and attended a "victory party" after the verdict.
Coroner's inquests
In 1994, the Dunedin Coroner decided no inquest was needed, as he was satisfied that the evidence shown in court had established the cause of the deaths. After the retrial, New Zealand's Chief Coroner consulted with the local coroner and others to decide whether to conduct inquests into the deaths, as the verdict implied the death certificates may not be accurate. However no inquests were held; a Law Society spokesman pointed out that even if the coroner's findings disagreed with the retrial verdict, this could not lead to any further legal action against David Bain.
Compensation
In March 2010 Bain lodged an application for compensation for wrongful imprisonment. His case falls outside Cabinet rules on compensation and so the Government is not obliged to pay him anything, but may do so if he is able to establish his innocence on "the balance of probabilities" and is also considered to be the "victim of exceptional circumstances".
Response by Simon Power
Because of the high-profile and contentious nature of the case in New Zealand, in 2011 then Justice Minister Simon Power chose an overseas judge - retired Canadian Supreme Court Justice Ian Binnie - to examine Bain's application for compensation.
Justice Binnie's report
In addition to examining the legal issues, Justice Binnie interviewed Bain to ascertain the impact of spending 13 years in prison and the endless negative publicity about him.
Impact of imprisonment
In regard to his time in prison, he told Binnie that soon after he was incarcerated, he was assaulted by another prisoner who broke two of his teeth and left him with cuts and bruises. "When I was first imprisoned I was put on suicide watch which involved the prison officers turning on my cell light to check on me every 15 minutes [which] effectively became a means of torture. I suffered constant migraines, depression and loneliness." In regard to the publicity, he said he found it just as hard to adjust to being out of prison: "Everywhere I go, and in everything I do, I am always recognised and either comments are made or people question me... It is not a comfortable thing being known for something as traumatic as the events I have suffered through".
Bain also expressed concern at the loss of a possible career as a singer. At the time of his arrest, he had been studying for a degree in music and drama. His music teacher told him he had a "wonderful voice" and had the potential to become an international opera singer.
Binnie's conclusions
After a yearlong investigation Binnie concluded, in a 180-page report, that Dunedin's police had made "egregious errors" and that there were "numerous instances" of investigative ineptitude that led directly to the wrongful conviction. In particular, he described the failure of the Crown to preserve evidence in the murder investigation, by burning down the house, as one of the "extraordinary circumstances" that the Cabinet should take into account. Another was the failure of the police to test Robin's hands and clothing for residue of firearms discharge.
Binnie said the evidence established that "the miscarriage of justice was the direct result of a police investigation characterised by carelessness and lack of due diligence". The report concluded that "on the balance of probabilities" Mr Bain was innocent of the murders in 1994 and should be paid compensation for wrongful conviction and imprisonment.
Response by Judith Collins
The finished report was delivered to the New Zealand government in September, 2012. By that stage Simon Power had retired from Parliament and Judith Collins was the new Justice Minister. Ms Collins sought feedback on the report from the police and the Solicitor-General and ordered a peer review of the report by a former High Court judge, Robert Fisher. While this was happening, she refused to allow Bain's legal team to see a copy. She also tried to prevent the report from being made public. Emails released to the media show her staff wanted Binnie to be kept "in the tent for as long as possible" and stop Bain's compensation case from "going completely feral".
Later that month, Ms Collins called Mr Binnie back to New Zealand for a 15-minute meeting. Binnie subsequently reported: "It was very clear at that time that the minister was furious with the conclusion I had reached. So I left Wellington knowing my report was dead on arrival."
Justice Fisher's report
Fisher subsequently concluded that Binnie's report was "well organised, comprehensive and thorough. It is a valuable collation of the evidence currently available in relation to this claim". He then said that Binnie made "fundamental errors of principle" including the point that Binnie regarded Bain's acquittal as a relevant factor in proving his innocence.
Fisher also claimed that Binnie "went beyond his mandate" in that he "did not have authority to express any conclusion on the question whether there were extraordinary circumstances such that compensation would be in the interests of justice." He said a new report would need to be done with the principles applied to the evidence correctly. However, Fisher also acknowledged: "That is far from saying that a fresh assessment would produce any different outcome. It is perfectly possible that it would vindicate (Justice) Binnie's conclusions."
Based on Fisher's criticisms, Judith Collins responded by saying yet another report into Bain's compensation claim would have to be commissioned. A media spat developed between Collins and Binnie, who pointed out, in an email subsequently released to the media by Collins, that Fisher had not read the 10,000 pages of background files and said his review was the product of someone with "little familiarity" with the case. Eventually Collins released the report written by Binnie, the review by Fisher, and Binnie's email response to Fisher's review.
Judicial review of the Minister's actions
In January 2013, Bain filed a claim in the High Court seeking a review of Collins' actions. The claim alleges Collins breached natural justice and the New Zealand Bill of Rights Act, "acted in bad faith, abused her power, and acted in a biased, unreasonable and predetermined manner". This delayed any decision on compensation for at least another year.
Response by Amy Adams
In August 2014, Judith Collins resigned in the midst of the furore over Dirty Politics. Four months later, David Bain's legal team had confidential discussions with the new Minister of Justice, Amy Adams, about compensation. Mr Bain's legal team included Michael Reed QC and Joe Karam and the discussion was chaired by Justice John Faire. In January 2015, Amy Adams announced that judicial review proceedings against Judith Collins had been discontinued and that Cabinet would resume consideration of his bid for compensation. Less than a month later, Cabinet endorsed Judith Collins' perspective that Justice Binnie's report was flawed. Amy Adams announced that both Justice Binnie's report and Robert Fisher's report would 'put aside' claiming that Cabinet still "did not have enough information to reach a decision on a potential payout for Mr Bain". She said yet another report would have to be commissioned - at an additional cost of $400,000.
Canadian judge, Ian Binnie, took exception to Ms Adams' criticisms of his report arguing that he had weighed up the totality of the evidence both for and against Mr Bain. He said the Government was clearly 'shopping around' for a report that will allow it to dodge paying compensation, a view which was endorsed by Canterbury University Law Dean, Dr Chris Gallavin. In March 2015, Ms Adams announced the appointment of retired Australian judge Hon Ian Callinan AC QC to conduct the new inquiry into Bain's compensation claim.
Cost to taxpayer
Bain's defence has cost the taxpayer more than $3 million in legal aid and at least $1.2 million in prosecution costs. On top of this the Government spent nearly $100,000 a year keeping him in prison for 13 years - adding another $1.3 million. Justice Binnie was paid $400,000 to investigate the question of Bain's likely innocence and assist cabinet determine whether compensation should be paid. Robert Fisher QC was then paid $206,000 to peer review Ian Binnie's report, including $7,600 paid to Fisher's girl friend, law clerk Kate Tolmie Bowden, for the 76 hours she worked on the review.
Another $182,157 was spent by the Crown defending the judicial review requested by David Bain's legal team into the decision made by Judith Collins to reject Justice Binnie's report. Justice Minister Amy Adams said the review was "legally complex, lasted for just under two years, and involved several interlocutory hearings." On 19 February 2015 Justice Minister Amy Adams announced that the Government had decided to hold a fresh inquiry into Mr Bain's application for compensation, saying that Cabinet did not have the information it needed to reasonably reach a decision and estimating the cost of the inquiry at $400,000.
If the Government eventually agrees to pay Bain compensation, he stands to gain as much as $10 million for the 13 years he spent behind bars. Interviewed on Newstalk 2ZB about the Government's apparent reluctance to pay compensation, Prime Minister John Key said: "To get compensation, the Bain team has to prove, not that he's not guilty beyond reasonable doubt.. he has to basically prove Robin [Bain, David Bain's father] did it and then has to provide exceptional circumstances."
Key documents related to compensation claim
Compensation for wrongful conviction and imprisonment, Background document, Ministry of Justice, February 2012
Report by Hon Ian Binnie QC on David Bain's compensation claim 30 August 2012
Interim report by Robert Fisher QC on David Bain's compensation claim 13 December 2012
Concerns with Bain report led to review, Judith Collins press release, Beehive, 11 December 2012
Press release issued by Justice Ian Binnie regarding his report into David Bain's compensation claim, New Zealand Herald, 12 December 2012
Life after acquittal
Following his acquittal, Bain undertook a three-month European holiday paid for by his supporters. Ten months later, he was struggling to find work and had no money. Auckland defence lawyer Peter Williams QC said Bain would be suffering from the stigma experienced by ex-prisoners re-entering the workplace. In September 2012, Bain became engaged to his girlfriend, a Christchurch primary school teacher, and they were married on 10 January 2014. While in prison he had been engaged to another woman for about five years, but after several failed appeals, this relationship did not work out.
Popular culture
The jumpers worn by David Bain during the original trial, knitted by Margaret Bain to his own designs, became a symbol of the Bain case. During the retrial T-shirts inspired by the jumpers were sold on Trade Me. Reflecting the high level of public interest in his case, in 2009, David Bain was found to be by internet search engine Google the most-searched for New Zealander of the past year.
The December Brother, a 2010 play produced by Tim Spite for Wellington's Downstage Theatre, depicted re-enactments of the Bain family killings. It presented two scenarios – the first with David Bain murdering his family, and the second with his father, Robin Bain, carrying out the killings, then taking his own life. The play was based on the theories put forward by the legal teams for the defence and prosecution during the trials.
References
David Bain Wikipedia
(Text) CC BY-SA