Name

David Attie




Role

Photographer




Children

Eli Attie










Born

1920 (age 61-62), Brooklyn




Died

1 August 1982 (aged 61-62)
We want the ILC! by David Attie, Philippe Gros and Katsumasa Ikematsu #mylinearcollider
David Attie was an American commercial and fine art photographer, who was widely published in magazines and books from the late 1950s until his death in the 1980s, and whose work has been rediscovered and revived with the 2015 publication of his Truman Capote collaboration "Brooklyn: A Personal Memoir, With The Lost Photographs of David Attie,", and a 2016-17 exhibit of his early work at the Brooklyn Historical Society. While he worked in a wide range of styles, creating perhaps the best-known portraits of playwright Lorraine Hansberry and illustrating everything from novels to album covers to the work of Capote, Attie was known for multiple imagery—photo montages made by sandwiching negatives together—and also for a style of portraiture in which the subjects themselves controlled the exposure.
Contents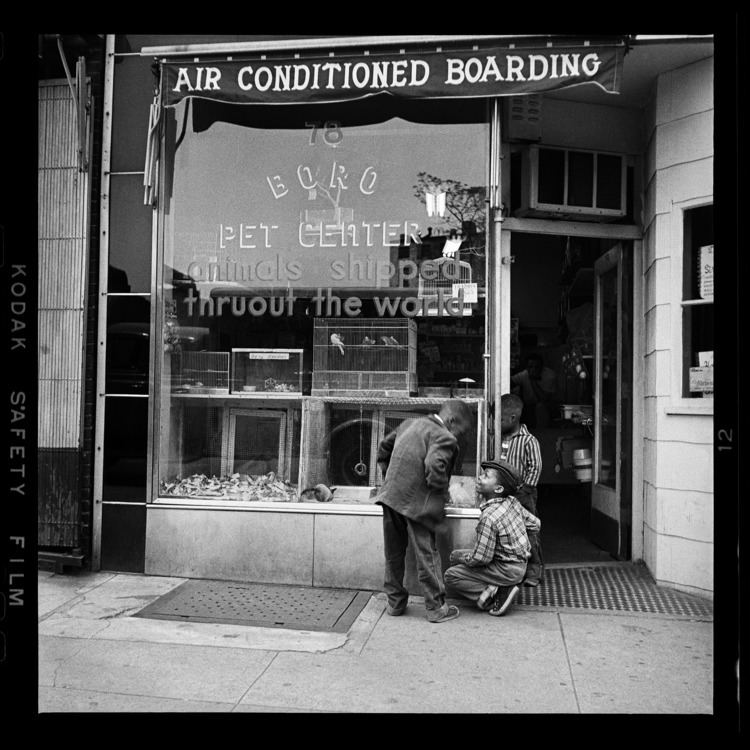 Early life and education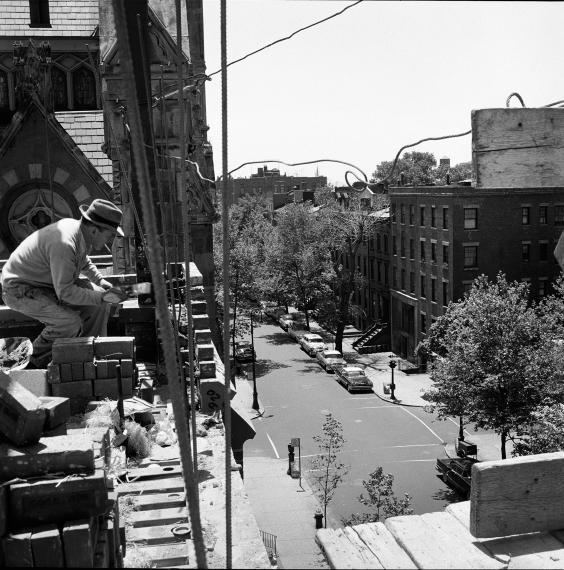 Attie grew up in Bensonhurst, Brooklyn and graduated from Erasmus Hall High School, the same alma mater as Bobby Fischer, whom Attie later photographed. He briefly attended the Kansas City Art Institute and Cooper Union.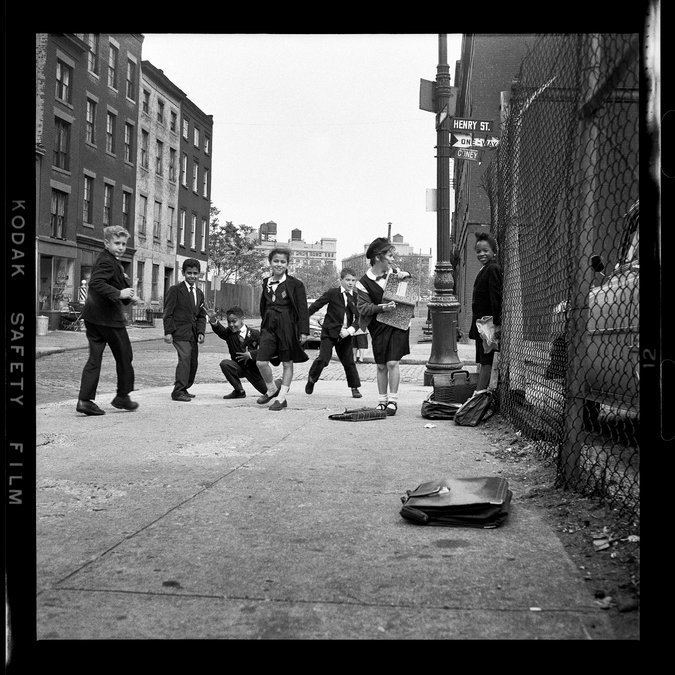 During his Army service, Attie painted pinup-style portraits on the noses of combat planes; two of these are singled out as "gems" of the "nose-art" genre in Edward Young's book on the subject, B-24 Liberator Units of the CBI. Attie then worked as a commercial illustrator, drawing Med Men-era advertisements as well as the covers of magazines and "pulp" novels, until he decided to pursue photography.
Photographic career
Attie began his photographic career as a student and protege of influential Harper's Bazaar art director Alexey Brodovitch, who had similarly mentored the careers of Richard Avedon, Irving Penn, and Attie's close friend (and Brodovitch classmate) Hiro. Brodovitch gave Attie his first professional assignment, which was to create a series of photo montages to illustrate Truman Capote's newest work, Breakfast at Tiffany's, for Harper's in 1958. But while Attie completed the montages, Capote began to clash with the publisher of Harper's, the Hearst Corporation, over the tart language and subject matter of his novella. Alice Morris, the magazine's literary editor, later recounted that Capote agreed to make the changes Hearst wanted "partly because I showed him the layouts... six pages with beautiful, atmospheric photographs." But in the end, Hearst decided that Harper's could not run Breakfast at Tiffany's anyway; its language and subject matter were still deemed "not suitable," and there was concern that Tiffany's, a major advertiser, would react negatively.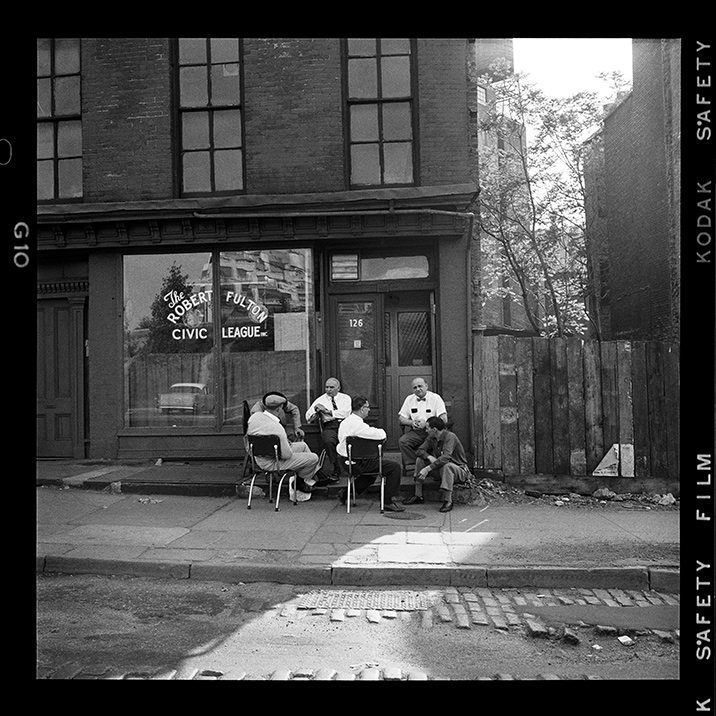 When Capote resold the novella to Esquire, he specified that he "would not be interested if [Esquire] did not use Attie's [original series of] photographs." He wrote to Esquire fiction editor Rust Hills, "I'm very happy that you are using his pictures, as I think they are excellent." But to Capote's disappointment, Esquire used just one full-page image of Attie's (though another was later used as the cover of at least one paperback edition of the novella). Attie's work on the project nonetheless launched his career, gaining him further assignments from both Harper's and Brodovitch.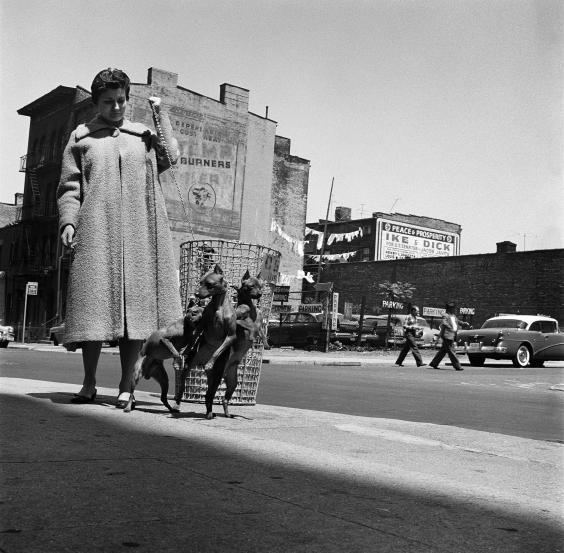 Attie also went on to shoot portraits of Capote and to illustrate his essay Brooklyn Heights: A Personal Memoir for Holiday Magazine (later published as a book, A House on the Heights, Little Bookroom, 2002, and included in various anthologies). Some of Attie's unused Breakfast at Tiffany's montages were later modified and used to illustrate Bill Manville's 1960 memoir Saloon Society, The Diary of a Year Beyond Aspirin, which was also designed by Brodovitch.
From that point forward, Attie's commercial work was prolific and wide-ranging – including frequent covers and spreads for Vogue, Time, Newsweek, Playboy, and Harper's; portraits of everyone from Bobby Fischer and Leonard Bernstein to Ralph Ellison and Isaac Bashevis Singer and The Band; and his own books of photographs, 1977's Russian Self-Portraits, and 1981's Portrait: Theory (together with Chuck Close, Robert Mapplethorpe and others). Attie also did the photos for a 1964 pinup book of Jayne Mansfield called Jayne Mansfield for President, on which he declined to put his name. As part of the promotion for Russian Self-Portraits, Attie appeared on a March, 1978 episode of the game show To Tell The Truth.
Attie's work is in the Smithsonian's National Portrait Gallery and continues to be exhibited and published and seen. In 2014, New York Magazine published some of his previously-unseen portraits of Capote from 1958, as well as a 1959 portrait of pioneering Brill Building songwriters Jerry Leiber and Mike Stoller, which was originally shot for Vogue. A small selection of his music-related portraits is available through the online gallery Rock Paper Photo, and his work is now represented by Getty Images, leading to its publication around the world. His Hansberry portraits appear in Netflix's acclaimed 2015 Nina Simone documentary What Happened, Miss Simone?, and in the Oscar-nominated 2016 James Baldwin documentary I Am Not Your Negro.
In November, 2015, The Little Bookroom published a coffee-table book of Attie's portraits of Capote and his street photography taken in connection with Brooklyn Heights: A Personal Memoir, entitled Brooklyn: A Personal Memoir, With The Lost Photographs of David Attie. The book was well-reviewed in The New York Times and many other publications in America and around the world; The Independent named it one of the eight best art books of 2015 and wrote "when it comes to illustrated works, [this] one relatively slim volume stands out... a real gem of a find." The book was also a finalist for a 2016 Indie Book Award. Its publication and reception have helped to bring renewed attention to Attie's work.
In July, 2016, the Brooklyn Historical Society opened a year-long exhibit of Attie's Brooklyn and Capote work.
References
David Attie Wikipedia
(Text) CC BY-SA