Prior to serving in the Senate, Aronberg worked as a lawyer in both the public and private sectors. He was serving as the Florida Attorney General's "Drug Czar" in 2012 when he announced his candidacy for Palm Beach County State Attorney. He was first elected to the office in November 2012 and re-elected without opposition on May 6, 2016.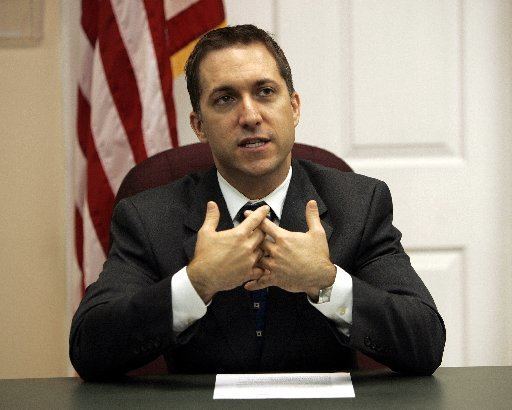 Aronberg was born in Miami. He attended North Miami Senior High School, and graduated from Harvard College with a Bachelor of Arts degree with honors in Government in 1993. He then attended Harvard Law School, where he received a Juris Doctor degree with honors in 1996.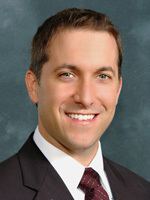 After graduation, Aronberg worked for three years in the litigation department of the law firm, Steel Hector & Davis LLP, in Miami and West Palm Beach.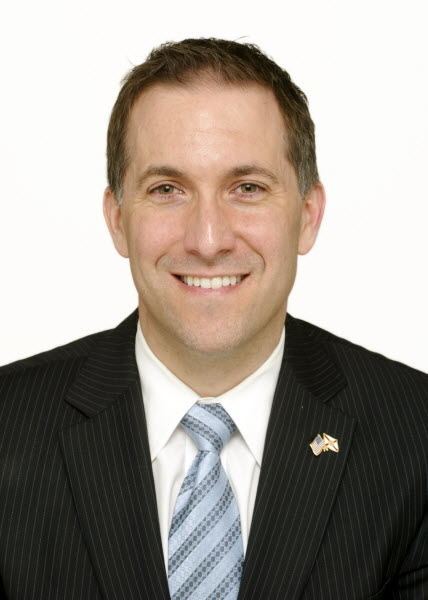 Aronberg took a leave of absence from the law firm for three months in 1998 to work for U.S. Senator Bill Nelson, who at the time was serving as Florida's Insurance Commissioner. Nelson and Aronberg worked together to investigate European insurance companies that refused to honor World War II era policies sold to victims of the Holocaust. Aronberg referred to it as "the largest consumer fraud case in the world." Working with members of the National Association of Insurance Commissioners (NAIC), the investigation led to the establishment of the International Commission on Holocaust Era Insurance Claims (ICHEIC) and the enactment of Florida's Holocaust Victims Assistance Act to ensure that insurance claims of Holocaust victims were expeditiously identified and properly paid, compensated, or returned.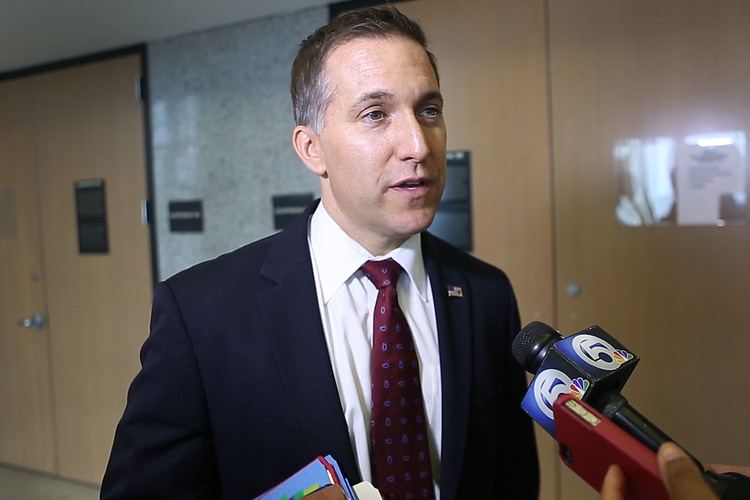 Aronberg worked as an Assistant Attorney General in the Economic Crimes Division of the Florida Attorney General's Office on two separate occasions. In 2000, President Bill Clinton selected Aronberg to be a White House Fellow. After the Fellowship was completed in September 2001, Aronberg returned to the Economic Crimes Division.
In his first year as Assistant Attorney General, Aronberg worked to protect consumers from financial exploitation, including loan scams and pyramid schemes, leading Florida Attorney General Bob Butterworth to call Aronberg's efforts "relentless".
In 2001, Aronberg led one of the nation's first public investigations into the marketing practices of Purdue Pharma, the manufacturer of the prescription drug OxyContin.
Aronberg received national attention for his investigation of late-night television celebrity, "Miss Cleo," and the Psychic Readers Network for deceptive marketing practices. In addition to a large settlement with the State of Florida, the company was ultimately fined $5 million by the Federal Trade Commission and forced to cancel $500 million in customer bills.
In 2000, Aronberg was selected to be one of 15 White House Fellows from across the country. In this non-partisan position, he served in two presidential administrations as a Special Assistant to the Secretary of the Treasury Department for international money laundering, including the laundering of terrorist assets.
He was part of a U.S. delegation to an international summit on money laundering at an Asia-Pacific Economic Cooperation (APEC) conference in Kuala Lumpur, Malaysia in 2001.
Aronberg was elected to the Florida Senate in 2002 as its youngest member. During his tenure in the Senate, Aronberg earned a reputation of bipartisanship, and was one of the only Democrats who chaired legislative committees. He served as the Chair of the Military Affairs and Domestic Security Committee, and also chaired the Everglades Restoration Committee, where he advocated for additional state and federal funds to protect and restore the "River of Grass."
As Chairman of the Florida Senate's Military Affairs and Domestic Security Committee, Aronberg led a rewrite of Florida's port security law to better protect Floridians from terrorist threats. Prior to the 2009 legislative session, Florida was the only state that had an extra, duplicate layer of security that often conflicted with federal standards, saddling port workers with excessive fees and creating unnecessary barriers to work. Aronberg's bill, signed into law by Florida Governor Charlie Crist at a bill signing ceremony at Fort Lauderdale's Port Everglades, matched Florida security law to the federal requirements. The bill received unanimous support from labor unions and maritime businesses, leading the Associated Industries of Florida's Maritime Council to name Aronberg as "Legislative of the Year" for his work to improve port security while expanding Florida's global position as a leading exporter.
When Aronberg was elected to the Florida Senate in 2002, he followed up on his investigation of Purdue Pharma by calling attention to the growing opioid crisis. He co-sponsored a bill to create a Prescription Drug Monitoring Program to deter over-prescribing and "doctor shopping." As the number of pill mills grew throughout the State, Aronberg warned a skeptical legislature that there "were now more pain clinics in Broward County than there are McDonald's in Broward County." In 2010, the Florida legislature finally enacted legislation co-sponsored by Aronberg to regulate the pain clinic industry and to limit the dispensing of narcotics such as oxycodone.
After Florida experienced a rash of hurricanes, Aronberg learned that the State had no anti-looting law on the books. In 2007, he was successful in passing an anti-looting law that increased penalties for specific thefts and burglaries committed after the Governor has declared a state of emergency.
During 2007 and 2008, Aronberg pushed the Legislature to pass tough anti-gang legislation. The language in Aronberg's proposal, which was enacted into law in 2008, increased penalties for habitual offenders convicted of gang-related crimes and stiffened sanctions for witness tampering and harassment. The legislation also banned gang members from possessing bulletproof vests during the commission of a crime.
Aronberg sponsored a bill to eliminate the statute of limitations for child victims of sexual abuse. His bill, SB 870, passed both the House and Senate unanimously and was signed into law by Governor Crist. Aronberg's legislation also ensures that people who commit sex crimes against children will no longer go free if the child took more than 3 years to report the crime. The Florida Coalition Against Sexual Violence named Aronberg its "Legislator of Year" of 2010.
In 2004, Aronberg sponsored Florida's Credit Counseling Services Bill (SB 2682), which limited the fees credit counseling and debt repair companies could charge consumers. The bill also gave consumers more transparency on fees and required the companies to disburse consumer debt payments to creditors within 30 days. The bill was in response to a flood of consumer complaints about deceptive marketing and hidden costs and fees in the industry.
In 2004, Aronberg passed a bill to make video voyeurism a crime in Florida, which included the taking as well as the dissemination of the images.
In 2005, Aronberg sponsored legislation that updated and upgraded Florida's identity theft laws. Among other provisions, the bill toughened criminal penalties for identity theft and required businesses to quickly notify consumers upon a breach of their computerized data.
In 2009, many Southwest Florida homeowners were forced out of their homes by defective Chinese drywall, which corroded their houses and caused health problems. Aronberg, whose Senate district covered Lee and Charlotte counties, met with affected homeowners and called on Florida Governor Charlie Crist to order a special legislative session to respond to the problem. Aronberg also introduced a bill to create a state task force on the issue.
Public Corruption
In 2010, Aronberg sponsored the only ethics bill to pass into law during that legislative session. Senate Bill 1980 strengthened local governments' ability to punish corrupt public officials by doubling the fine a county could impose for a local ethics violation and increasing the maximum jail time from 60 days to 1 year.
As a State Senator, Dave Aronberg was the State's leading critic against the controversial "write-in loophole," which Aronberg said has "disenfranchised more voters than hanging chads, butterfly ballots and ex-felon lists ever did." The loophole was created by political consultants in 2000 to thwart the will of the voters who passed a Constitutional amendment in 1998 to create open primaries in elections where all the candidates come from the same political party. To ensure continued closed primaries, candidates or their consultants will recruit a friend to "run" as a write-in candidate. The write-in candidate collects no signatures, pays no filing fee and his or her name does not even appear on the ballot, but the presence of a write-in candidate still closes the primary. As a State Senator, Aronberg repeatedly attempted to pass legislation to close this "insidious" loophole, but he acknowledged that "[I]t's hard to get politicians who benefit from the system to change the system."
After the legislature refused to stop these acts of political chicanery, Aronberg raised money to fund a lawsuit against the practice, but a Lake County judge refused to grant relief. Aronberg ultimately passed an amendment into a larger elections bill in 2010 to limit the write-in manipulation by requiring all write-in candidates to live in the districts they ostensibly seek to represent at the time they submit their qualifying papers. The Florida Supreme Court, however, determined that the measure was unconstitutional because it treated write-in residency differently than other candidates. In 2017, as State Attorney, Aronberg appeared before the Constitution Revision Commission, which the State establishes every 20 years to propose amendments to the State Constitution. Aronberg submitted an amendment to the Commission to close the write-in loophole, and a vote to place the proposal on the ballot is expected in 2018. The editorial board for the TC Palm newspaper strongly urged the Constitution Revision Commission to pass Aronberg's amendment, writing: "No write-in has ever won an election in Florida. But then, "winning" isn't the real objective. The true goal is blocking voter access in a chosen political race....This absurdity needs to stop."
In 2010, Aronberg made a bid for the office of Attorney General of Florida. Aronberg was unsuccessful in the primary.
Aronberg has focused much of his career on fighting opiate abuse, beginning in 2001 when he was among the first in the country to investigate Purdue Pharma. After the Florida Attorney General's Office settled with Purdue Pharma, Aronberg helped to lead a decade-long effort to establish the State's Prescription Drug Monitoring Program to stop doctor shopping and close "pill mills" that were overprescribing opiates such as oxycodone. In his final year in the Senate, Aronberg was able to help convince the legislature to enact much-needed oversight of the pain clinic industry to stem the unregulated, unlimited distribution of opiates throughout the State.
In early 2011, based on Aronberg's work on opiate abuse, Florida Attorney General Pam Bondi reached across party lines to appoint Aronberg to be Special Prosecutor for Prescription Drug Trafficking (a/k/a "Drug Czar"). By 2012, with new laws, stronger enforcement, and with an active Prescription Drug Monitoring Database, Florida experienced a substantial decrease in the number of pain clinics and deaths from prescription drug abuse. Despite this success, Aronberg and Bondi repeatedly warned that many opiate users would eventually turn to a cheaper, more powerful substitute: heroin.
In January 2012, Aronberg announced his candidacy for Palm Beach County State Attorney. Aronberg won the office with 58% of the vote in the November 6, 2012 election and was re-elected without opposition on May 6, 2016.
As State Attorney, Aronberg leads a team of 120 prosecutors and 220 professional staff in five offices throughout Palm Beach County. Aronberg's leadership has led to a significant increase in conviction rates for both felonies and misdemeanors, a decrease in the number of juveniles direct filed into adult court, and a greatly improved working relationship with local, state and federal law enforcement agencies. Balancing the need for punishment and rehabilitation, Aronberg has expanded Palm Beach County's drug and veterans courts, which focus on rehabilitation rather than incarceration, and has created innovative diversion programs for first-time DUI and domestic violence offenders.
In 2016, Aronberg was elected as an officer of the National District Attorneys Association (NDAA) and subsequently re-elected in 2017. In November 2016, Aronberg traveled to Guantanamo Bay Naval Base as a representative of the NDAA to observe the prosecution of accused Al-Qaida terrorist Abdul al Hadi al Iraqi. In 2016, Florida Bar President Bill Schifino appointed Aronberg to the Florida Bar Board of Governors to represent government lawyers throughout the State. In 2017, Aronberg was reappointed for a second term by Florida Bar President Michael Higer.
As State Attorney, Aronberg has led various task forces to bring together law enforcement investigators and prosecutors to better identify, arrest and prosecute criminals who target the county's most vulnerable populations. In early 2016, he launched a task force to protect seniors from scams.
Aronberg's most notable task force is his Sober Homes Task Force, which has helped to clean up the fraud and abuse in the drug recovery industry in Palm Beach County. His Task Force has received national attention for its work to combat the opioid epidemic, including a feature story on Sunday Night with Megyn Kelly on June 25, 2017. The Task Force, which now features three separate groups totaling around 75 people, was funded with a special appropriation from the Florida Legislature. In addition to making more than 30 arrests since October 2016, the Sober Homes Task Force drafted legislation that was enacted into law to toughen laws and better regulate the drug treatment industry in Florida.
In 2017, Aronberg formed a Human Trafficking Task Force with the Palm Beach County Sheriff's Office and federal officials. A federal grant allowed the Task Force to work out of a secure office with a dedicated prosecutor, detectives and computer experts to root out the online solicitation of victims for sex and labor trafficking. As a result, the number of human trafficking prosecutions increased eight-fold in the first six months of 2017 over the prior year. Because of these efforts, the Florida Attorney General appointed Aronberg to the Statewide Council on Human Trafficking to represent all state prosecutors.
Aronberg, who adopted his basset hound, Cookie, from Big Dog Ranch Rescue in 2011, personally prosecuted a felony animal cruelty case for his first trial as State Attorney. The defendant, Anthony T. Herring, was accused of starving his pit bull, Bella, nearly to death, turning her into a near-skeleton covered with bug-infested skin. Bella weighed only 23 pounds and couldn't stand or walk when she was rescued by Animal Care and Control. Bella began gaining weight almost immediately after being fed bowls of dog food. A month later the dog — then about a year old — was up to 43 pounds. Aronberg told the jury that "just because Bella was saved doesn't mean we give a free pass to the person who took her to the brink of death, chained her to the fence and watched her wilt away." The jury unanimously found the defendant guilty and the judge sentenced him to nine months in jail plus three years of probation.
In 2016, Aronberg received the national Wings Award by the Pegasus Foundation for his contributions to animal welfare.
In 2013, Aronberg launched a unique first-time DUI offender program that is the only one of its kind endorsed by Mothers Against Drunk Driving (MADD). In situations where a first time DUI offender meets the strict conditions for entering the program, the defendant is required to plead guilty at arraignment to the crime of Reckless Driving. The defendant will have the adjudication withheld upon completion of a rigorous set of requirements, such as DUI school, victim impact panels, and 12 months of probation, which includes a ban on alcohol and drug possession and consumption. If a defendant refuses to submit to a breath test or his or her blood alcohol level registers between .15 and .20, then the defendant must install an ignition interlock or similar device for 6 months to prevent driving with any alcohol in one's system. The requirement drops to 3 months if the defendant's blood alcohol level registers between a .08 and.15. Anyone whose blood alcohol level exceeds .20 is ineligible for the program. Since the program's inception, more than 2,100 defendants have entered the program and very few have committed a DUI again.
Aronberg gained national media attention during the 2016 Presidential Election when he announced he would not move forward with a battery charge against Corey Lewandowski, Donald Trump's campaign manager. Jupiter Police had charged Lewandowski with misdemeanor battery after former Breitbart reporter Michelle Fields alleged that he grabbed her after a Trump press conference on March 8 at Trump International Golf Club.
Appearing live on several networks during an afternoon press conference, Aronberg, a Democrat who had endorsed Hillary Clinton for President, announced that he agreed with the conclusions of Chief Assistant State Attorney Adrienne Ellis, who reviewed the case as Chief of the misdemeanor division. "My political affiliation — and my political leanings are all public — but they don't come inside this office," said Aronberg. The prosecutors said key evidence against charging Lewandowski was a video of Fields' leaving an assigned press area and entering a "protective bubble" maintained by Secret Service agents before Lewandowski made brief contact with her to remove her from the restricted area. "While the evidence in this case is legally sufficient for the police to charge Mr. Lewandowski, it is not strong enough to meet the burden of a reasonable likelihood of a conviction," Aronberg said.
In an editorial after Aronberg's decision, the Palm Beach Post wrote: "Agree with the decision; don't agree with the decision. But recognize that Aronberg handled the matter with the professionalism and due diligence we expect from our State Attorney's Office."
In May 2015, Aronberg married Lynn Martin, a public relations professional, on St. Pete Beach. They divorced in August 2017. Aronberg is often accompanied in public by his basset hound, Cookie, whom he adopted in 2012 from Big Dog Ranch Rescue.