Start date

April 26, 1989




Formed

April 26, 1989 18:30 (Local time)

Highest winds

111–217 mph (179–349 km/h)

Casualties

1,300 fatalities (estimated) 12,000 casualties

Similar

Tri‑State Tornado, November 1989 tornado o, Great Natchez Tornado, 1972 Iran blizzard, 1974 Super Outbreak
Daulatpur-Saturia Tornado (The Deadliest Tornado In History)
The Daulatpur–Saturia, Bangladesh tornado was an extremely dangerous tornado that occurred in the Manikganj District, Bangladesh on April 26, 1989. It was the costliest and deadliest tornado in Bangladesh's history. There is great uncertainty about the death toll, but estimates indicate that it killed around 1,300 people, which would make it the deadliest tornado in history. The tornado affected the cities of Daulatpur and Saturia the most, moving east through Daulatpur and eventually northeast and into Saturia. Previously, the area that the tornado hit had been in a state of drought for six months, possibly generating tornadic conditions.
Contents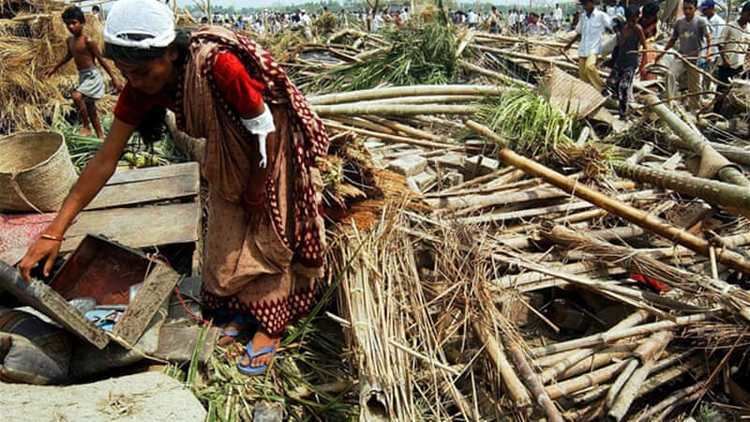 Damage and effects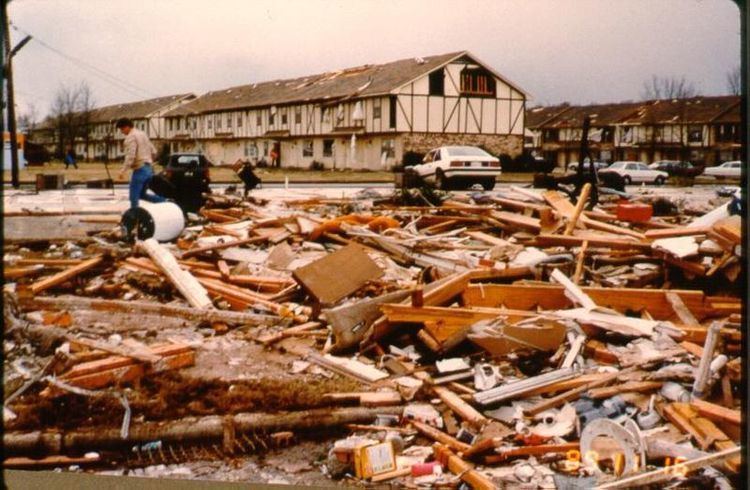 Damage was extensive over the area, as countless trees were uprooted and every home within a six square kilometer area of the tornado's path was completely destroyed. After the storm hit, an article in the Bangladesh Observer stated that "The devastation was so complete, that barring some skeletons of trees, there were no signs of standing infrastructures". The tornado was estimated to be approximately one mile wide, and had a path that was about 50 miles (80 km) long, through the poor areas and slums of Bangladesh. Approximately 80,000 people were left homeless by the storm, and 12,000 people were injured by the storm. Saturia and Manikganj were both fully destroyed by the tornado.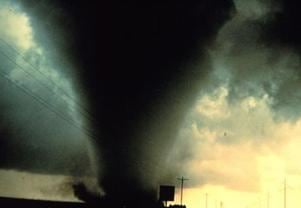 At its widest the tornado was 1.5 miles (2.4 km) wide but for most of its life time it stayed at 1 mile (1.6 km) wide. The tornado cost 1.5 million USD.
Recovery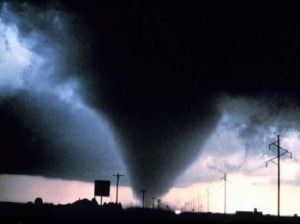 After the disaster many countries responded quickly, mainly the United States, China, India, and the Netherlands, all of which have close relations with Bangladesh.
Frequency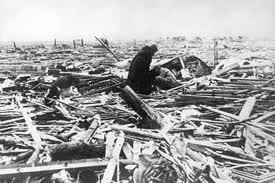 Bangladesh is one of the countries with the highest frequency of tornadoes, behind the United States and Canada. Bangladesh has received other deadly tornadoes, but this particular storm was the worst in the country's history.

References
Daulatpur–Saturia tornado Wikipedia
(Text) CC BY-SA