3.6

/

10

1

Votes

Alchetron

Rate This





Comedy, Fantasy, Romance




Tom McLoughlin




Tom McLoughlin




English






Tom McLoughlin




May 21, 2002





United States






November 20, 1987 (1987-11-20)




Michael E. Knight

(Jim Sanders),

Phoebe Cates

(Patty Winston),

Emmanuelle Béart

(Angel),

David Dukes

(Ed Winston),

Vinny Argiro

(Ben Sanders),

Bibi Besch

(Grace Sanders)


A Life Less Ordinary (1997), City of Angels (1998), Michael (1996), Almost an Angel (1990), I Married an Angel (1942)



Date with an Angel is a 1987 American romantic fantasy comedy film starring Emmanuelle Béart, Phoebe Cates and Michael E. Knight. The film was written and directed by Tom McLoughlin. The original music score was composed by Randy Kerber. The visual effects were produced at Boss Film Studios under the supervision of Visual Effects Supervisor Richard Edlund. The film was marketed with the tagline "Jim is about to marry a princess... but he's in love with an angel."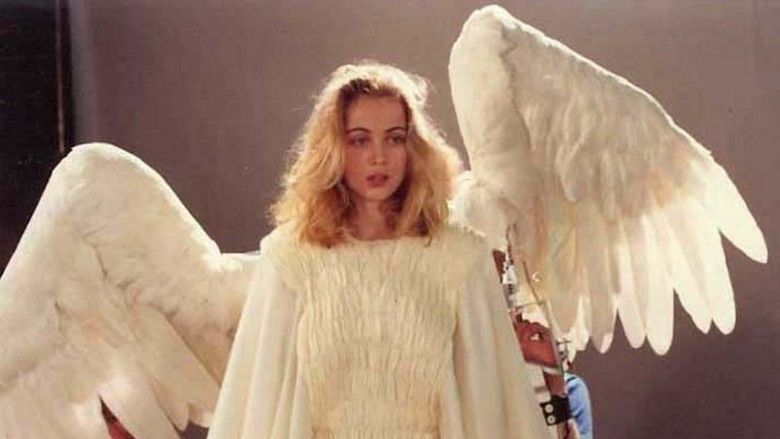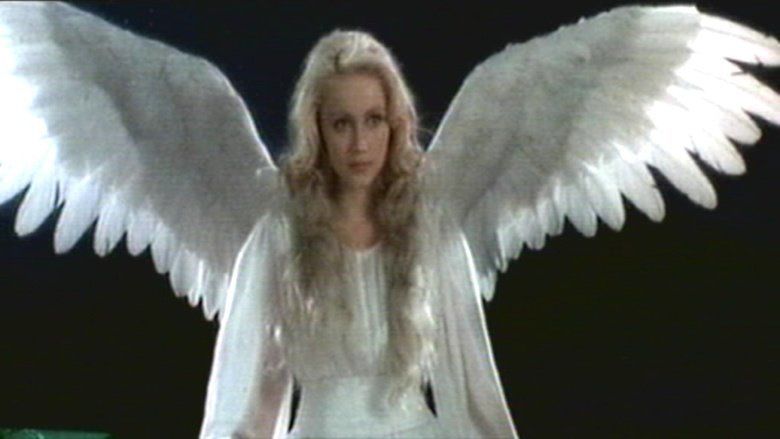 Date with an Angel tells the story of Jim Sanders (Michael Knight), an executive at a cosmetics company, about to marry Patty Winston (Phoebe Cates), the spoiled daughter of Jim's boss. Jim suffers from a brain tumor, and his headaches have gotten worse. It is suggested that he will die, and an angel (Emmanuelle Béart) arrives on the scene, given the task of bringing Jim's soul back to heaven on the night of his engagement party.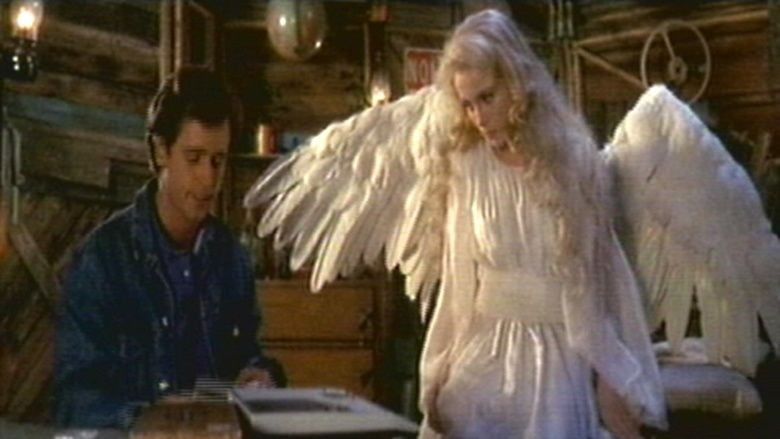 After his three buddies, George, Don, and Rex, 'kidnap' Jim to take him to another celebration at his home, Jim decides that he has had enough of partying and goes to sleep. Later, Jim awakes to see a bright light illuminating from his apartment's swimming pool--and discovers the angel knocked unconscious after one of her wings was broken due to colliding with a satellite. Not wanting to see her be exploited, Jim decides to keep her shielded from the world while he helps repair her wings. This proves difficult, as the angel is unable to speak in human language (though she has no trouble understanding it), and is unaccustomed to the limitations/requirements of life as a mortal. However she does develop a taste for French fries.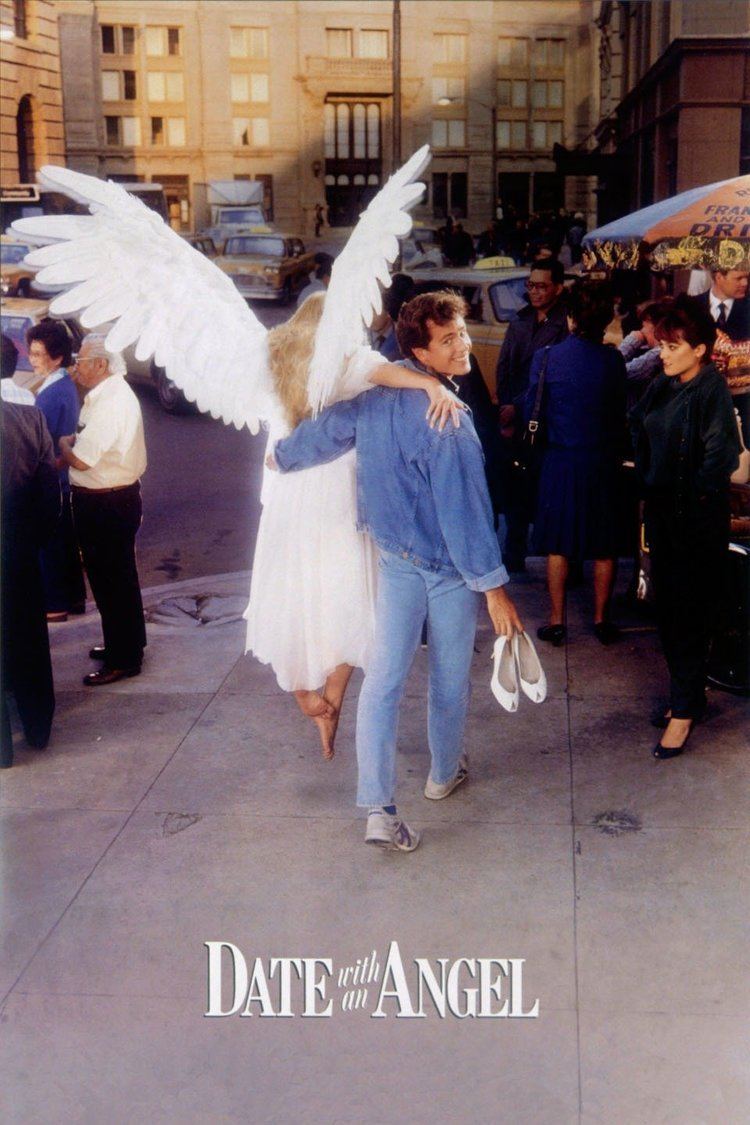 Inevitably, his buddies and his boss both discover her in his house; so does Patty, who—not seeing the angel's wings—thinks that she is a mortal woman having an affair with Jim. Later, Patty sees the angel and Jim together on television—Wings still under wraps—as he rescues her from being exposed to the world by his buddies, who had kidnapped her.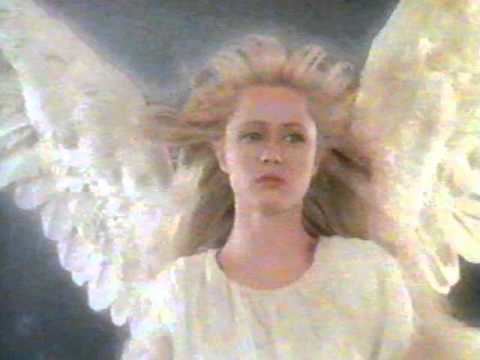 Later they escape to Jim's old childhood hideaway. In a short time, the angel's wing is fully healed, allowing her to take flight and return to the pearly gates. However, a drunk and delusional Patty starts chasing Jim with a shotgun; her father, Jim's father, step-mother, and his buddies also arrive to confront him. Amid the chaos, Jim's uncontrollable headaches cause him to collapse to the ground, but the angel returns to save him, driving Patty and her father away, never to return.
Later, in the hospital, Jim's brain tumor gets worse and his situation appears grim. The angel comes back to see him, finally confirming that it was her original intention to take him to heaven. Instead, she saves him, and in the process is allowed to return to earth as a mortal woman, now able to speak English. She is now a nurse at the hospital. She kisses Jim after assuring him that he will be around and that they will be together for a long time, humorously stating that she has that information "from the highest authority."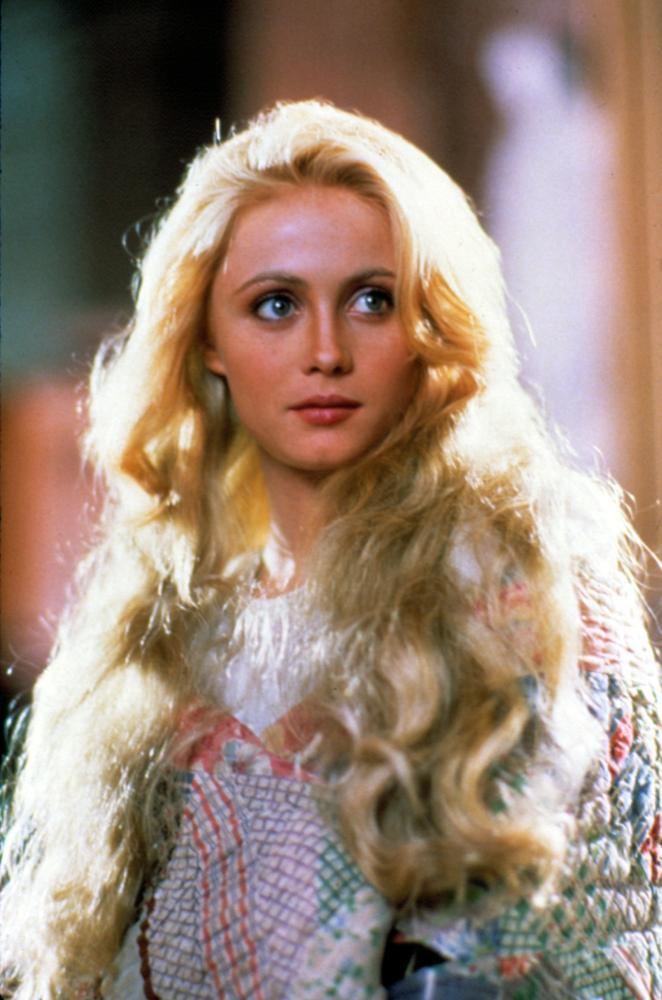 Michael E. Knight - Jim Sanders
Phoebe Cates - Patricia 'Patty' Winston
Emmanuelle Béart - Angel
David Dukes - Ed Winston
Phil Brock - George
Albert Macklin - Don
Peter Kowanko - Rex
Vinny Argiro - Ben Sanders
Bibi Besch - Grace Sanders
Cheryl Pollak - Rhonda/Cashier in Market
Steven Banks - Aldridge
Charles Lane - Father O'Shea
J. Don Ferguson - Harlan Rafferty
Bert Hogue - Police Officer #1
O'Clair Alexander - Police Officer #2
Tony Reitano - Love Bug Delivery Boy
Eve Brent - Matron #1
Muriel 'Dolly' Sherman - Matron #2
Karen Durda - Italian Lady
Leslie Norris - Receptionist
Thomas L. McIntyre - Male Executive
Nancy McLoughlin - Female Executive
Albert Ash - Wimpy Executive
Bonnie Johnson (credited as Bonnie Cook) - Another Executive
D. Anthony Pender - Wertheimer
Anna Maria Poon - Female Reporter
David Fitzsimmons - Male Reporter
Joe Herold - Reporter #1
Mimi Green - Reporter #2
Jerry Campbell - Gas Station Attendant
Tom McLoughlin - Owlish Man in Church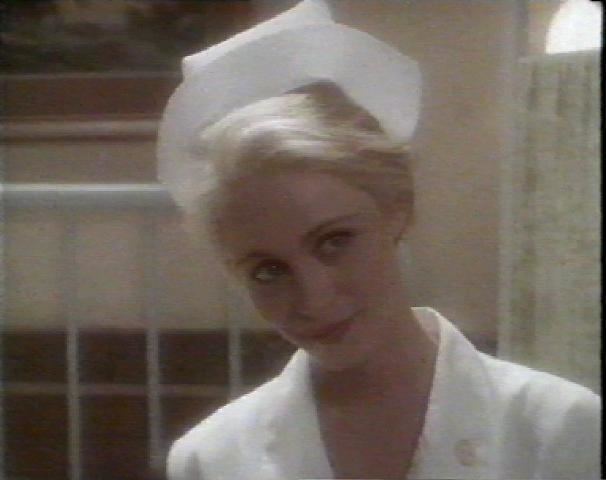 Date with an Angel was panned by critics. It currently holds a 14% rating on Rotten Tomatoes.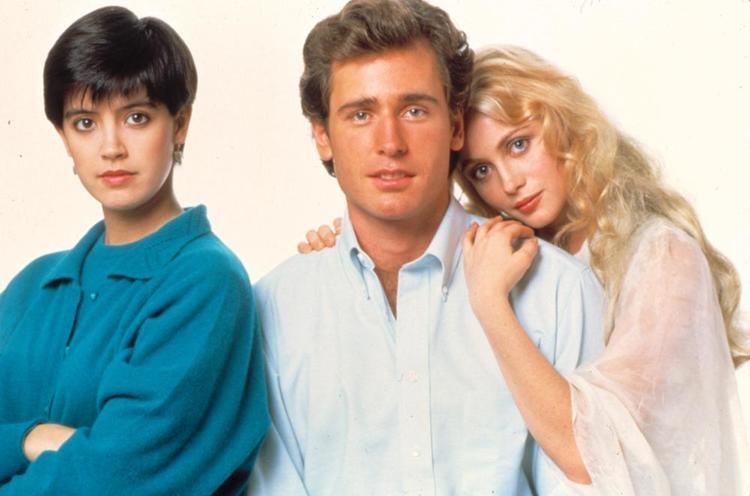 Date with an Angel Wikipedia
Date with an Angel IMDb
Date with an Angel Rotten Tomatoes
Date with an Angel themoviedb.org