General manager




Houston Rockets




2007 - Present




Carroll Dawson




Daryl Morey




Ellen Morey




General manager






1972 (age 42–43)

Baraboo, Wisconsin




Massachusetts Institute of Technology, MIT Sloan School of Management, Northwestern University




Rudy Tomjanovich, Hakeem Olajuwon, Kevin McHale, Omer Asik, Chandler Parsons





Twitter

Facebook

Instagram
Daryl Morey (born 1972) is an American sports executive. He has been the general manager of the Houston Rockets of the National Basketball Association since 2007. He is a strong proponent of analytical methods, having created the "true shooting percentage" statistic, and co-founded the annual MIT Sloan Sports Analytics Conference. Morey's basketball philosophy, heavily reliant on analytics, favors three-point field goals over mid-range jumpers, has been dubbed "Moreyball", as a nod towards Michael Lewis's Moneyball.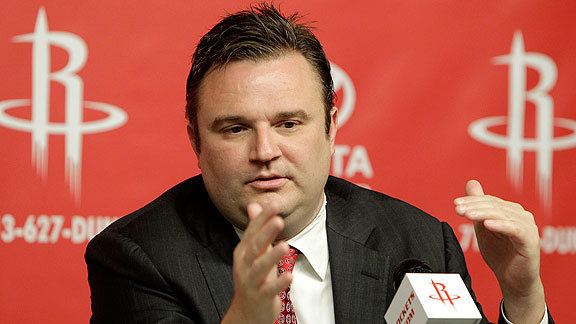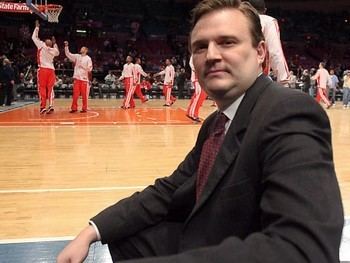 Morey graduated from Highland High School in Medina, Ohio before receiving a bachelor's degree in computer science with an emphasis on statistics from Northwestern University, as well as an MBA from the MIT Sloan School of Management.
Morey began his career as a principal consultant with an emphasis on sports at The Parthenon Group, a leading strategy consulting firm. He was also a statistical consultant with STATS, Inc., the industry pioneer in the use of sports statistics highlighted in the Michael Lewis book Moneyball.
After the Parthenon Group, Morey served three years as SVP Operations for the Boston Celtics. While with the Celtics, he was given much responsibility for basketball operations, including the development of analytical methods and technology to enhance basketball decisions related to the draft, trades, free agency, and advanced scouting of opponents for the coaching staff.
Morey was named assistant general manager of the Houston Rockets on April 3, 2006, and succeeded Carroll Dawson as general manager on May 10, 2007. His hiring followed the Moneyball trend of employing more advanced statistical-based analysis in addition to the traditional use of qualitative scouting and basic statistics. Several teams have hired executives with non-traditional basketball backgrounds, but the Houston Rockets were the first NBA team to hire such a general manager. In the fall of 2012, he acquired All-Star James Harden via trade from the Oklahoma City Thunder. During Morey's tenure, the Rockets have not had a losing record and have advanced in the playoffs 4 times, including to the Western Conference Finals in 2015.
Morey is the co-chairperson for the annual MIT Sloan Sports Analytics Conference. He is also an avid Esports supporter and has attended MLG (Major League Gaming) events.
Daryl Morey Wikipedia