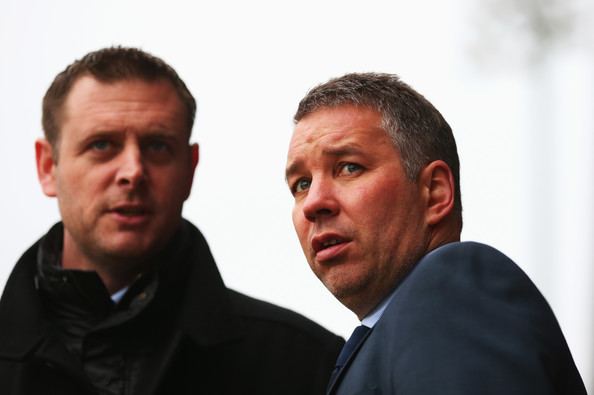 Since September 2006 MacAnthony has been chairman of Peterborough United F.C. Outgoing chairman Barry Fry cited a Sky One documentary, Big Ron Manager, as a factor in attracting investment from MacAnthony. Legally obliged to give first refusal to a third party (Peterborough United Holdings Ltd) in the event of a sale, Fry retained 99.8% ownership of the club, but MacAnthony gained power of attorney for the club's affairs.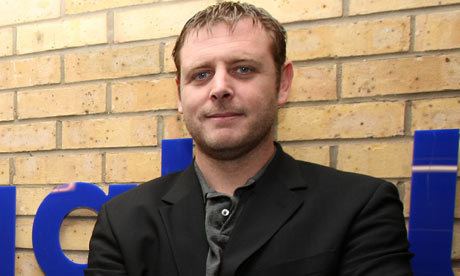 MacAnthony took over as chairman at Peterborough at the age of 30, making him the youngest chairman in the Football League. As a sign of his ambition, a printed note from MacAnthony was added to Peterborough United's match programme in August 2007. In it, he promised fans promotion from League Two to the Championship in two seasons, which was duly delivered, though the club were subsequently relegated to League One. MacAnthony became owner of the club in August 2007, buying the club for a nominal £1 after taking on the club's debts.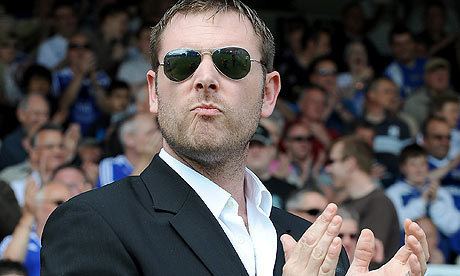 In January 2007, manager Keith Alexander was sacked and replaced by Darren Ferguson, who was at the time untried as a manager. Ferguson initially delivered big returns, delivering back-to-back promotions in his first two full seasons. Ferguson left Peterborough, by mutual consent, on 9 November 2009 after a disappointing start to the 2009–10 season. Peterborough were relegated in 2010.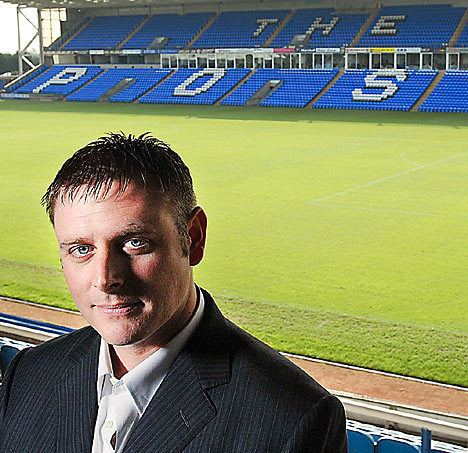 In the 2010–11 season MacAnthony reappointed Darren Ferguson, and Peterborough United were once again promoted to the second tier. The club spent two seasons in the Championship after winning promotion. On 4 May 2013, Peterborough were relegated to League One after losing to Crystal Palace 3–2 on the final match of the Championship season. Peterborough's total of 54 points during the 2012–13 season is the highest by a relegated team in Championship history.
MacAnthony attended a business college in London, but left after three months. He formed the property group Macanthony Realty International (MRI) in 2000, selling overseas holiday homes to mainly Irish and British customers. From a head office in Marbella, the company offered properties in countries including the Bahamas, Bulgaria, Cyprus and the Dominican Republic, with MacAnthony stating in 2005 that he gave the number of his personal mobile telephone to clients. In 2006, MacAnthony funded a satellite TV channel, Overseas Property TV, which was presented by his younger sister.
The Sunday Times Rich List estimated his wealth at £150 million in 2007, and £68 million in 2008.
MacAnthony provided £250,000 for the Helping Hands Group at the time it opened, a private company which supports disabled people in the Peterborough Area.
MacAnthony appeared in court in April 2012, charged with 'Theft and Swindle' relating to furniture packs purchased by clients of MRI Overseas Property which the clients claimed were never delivered. MacAnthony has constantly denied the claims but the solicitor representing the clients, Antonio Flores, claims he has further clients wishing to take action against MacAnthony once the first case is completed.
In September 2011 a former employee was awarded €157,767.31, plus interest and legal fees by a Spanish Court, for the non-payment of commission by MacAnthony Realty International (MRI).
MacAnthony published an autobiography, From Hobby To Obsession in 2012.