Heavy-metal demons pursue a father (Noah Huntley) and daughter (Skye Bennett), who have inexplicably become trapped in a haunted hospital.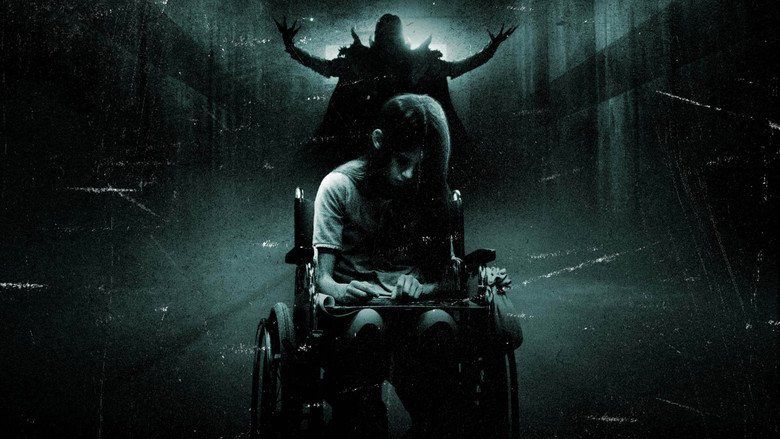 Dark Floors – The Lordi Motion Picture is a 2008 Finnish horror film that features Lordi band members playing the monsters. Mr. Lordi has also designed the films logo. The film was released in February 2008 and stars William Hope, Leon Herbert, Philip Bretherton, Ronald Pickup, and Skye Bennett. A new Lordi song, Beast Loose in Paradise, is featured in the end credits of the film.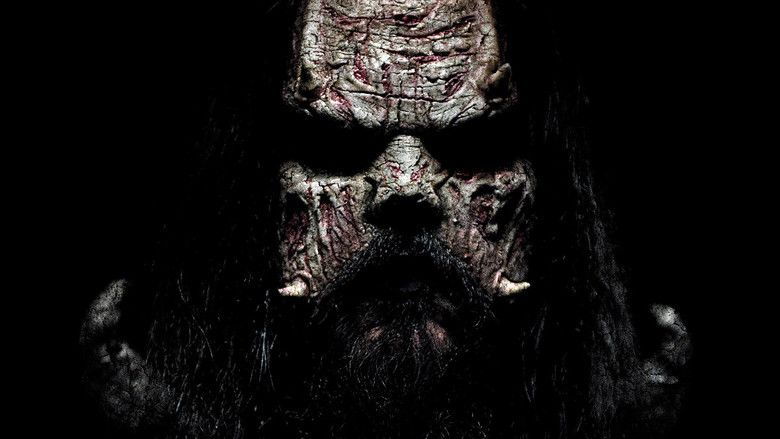 A man emerges with his autistic daughter and three others from a hospital elevator to find themselves trapped in the building with devilish monsters.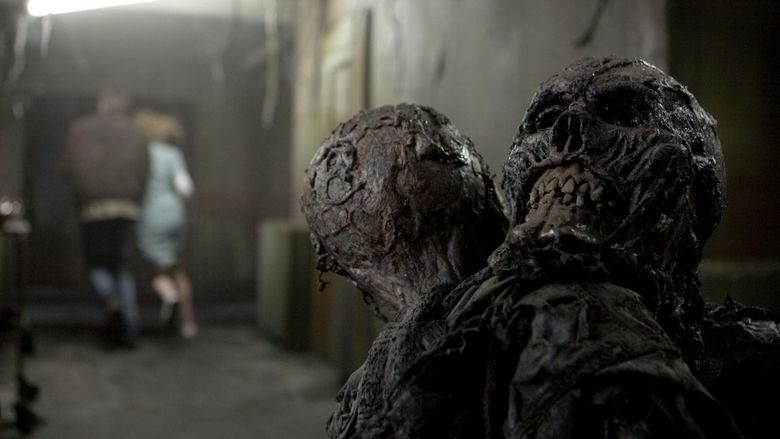 A young, autistic girl at a hospital holds the key to defeating other-dimensional monsters that seek to kill everyone.
William Hope as Jon
Leon Herbert as Rick
Ronald Pickup as Tobias
Philip Bretherton as Walter
Noah Huntley as Ben
Dominique McElligott as Emily
Skye Bennett as Sarah
Mr Lordi as Lead Monster
Amen as Monster
Kita as Monster
Awa as Monster
OX as Monster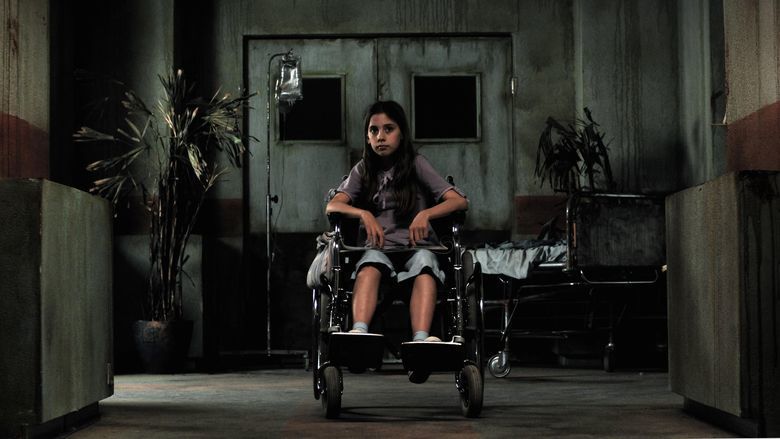 Dark Floors was a concept that Mr. Lordi had maintained interest in since he had first launched his band. Horror films had played a key role in shaping the look of the Lordi costumes. Indeed, with the production of The Kin in 2004, Mr. Lordis expertise in makeup, costume design and prosthesis had gained him some considerable experience. Shortly after the bands Eurovision victory, Mr. Lordi asked film producer Markus Selin to contact him with any film ideas he may have. Mr. Lordi had previously worked with Selin as a storyboard artist.
The vast majority of leading actors in the film are British, a choice made by Mr. Lordi.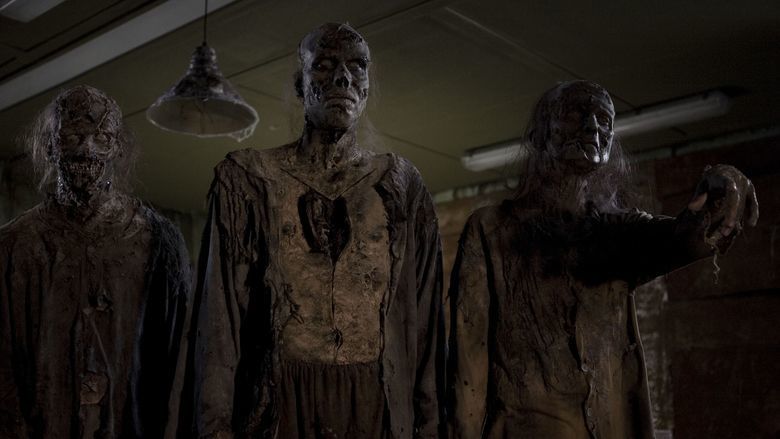 The film was produced between March and April 2007. The general populace of Oulu largely played the background characters, from the living nurses to the dead, yet animate, bodies. Amputees were also largely asked for, to play the zombies, and many were willing to collaborate. Each extra had five minutes screen time maximum.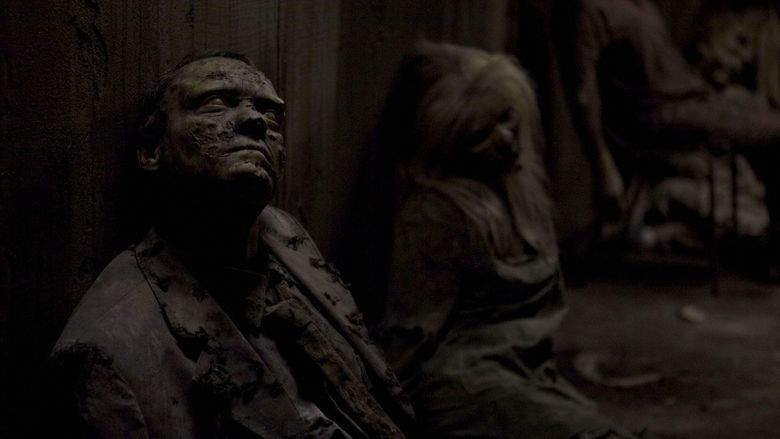 All of Lordis then-current lineup are present within the film. The band had been working on an accompanying end credits song (which turned out to be Beast Loose in Paradise). Performing this song for the end credits, the band members believed, would not ruin the atmosphere that became one of Dark Floorss strong points. Indeed, none of the Lordi members have spoken dialogue in the film, choosing instead to communicate with roars and growls. In addition, stunt extras were used when certain shots were difficult for the actual members to pull off, notably a stunt double actually running in Oxs costume.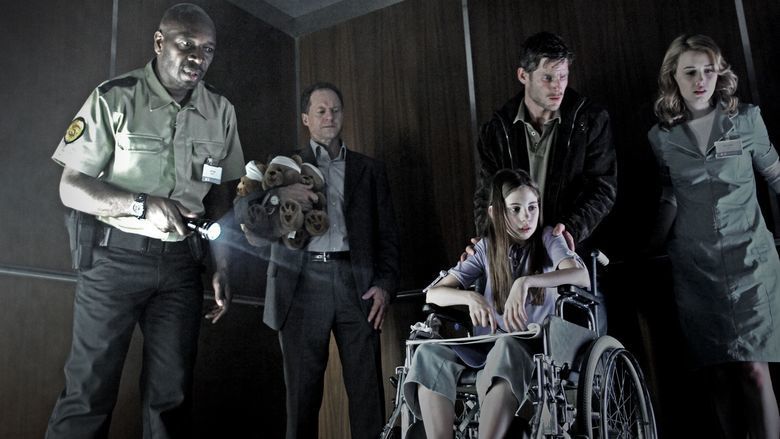 Only Awa was present in the film by means of special effects; her scenes were shot using green screen. The four other members – Mr. Lordi, Kita, Ox and Amen – were all present in person for their scenes.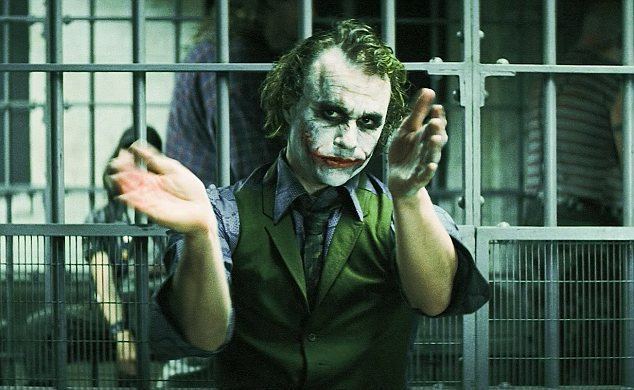 Mr. Lordi, in addition to designing the films logo, conceived a large portion of the story, and co-wrote the aforementioned song Beast Loose In Paradise. The films atmospheric musical underscore was composed by Ville Hang.
During most of Dark Floors production, Lordi was actively involved in Ozzy Osbournes Ozzfest tour, with stunt doubles filling in for them for certain scenes. Nonetheless, each member took an active part in the overall development of the film. An example of a scene shot without the involvement of one of the actual bandmembers occurs in the morgue scene, in which Kita pulls out one corpses internal organs.
The full budget of Dark Floors reached $4.3 million (U.S.), making it one of the most expensive films made in Finland. Most of the budget was spent on special effects design, set construction, and a large marketing campaign, along with the post-production process.
The sets were the largest constructed in Finland, taking up a massive 1700 square metres during the basement carpark scene. Electrical work was very much conventional, using the same method as for a family home. It had been originally planned to shoot the film on location in the Baltics, but the village of Oulu was chosen instead, with special effects used to replicate a city when necessary. The production team visited hospitals to research the workings of an X-ray, thereby adding both credibility and authenticity to the CGI-rendered X-rays shown.
When principal photography was completed, the extended post-production phase was launched, including the insertion of Awas ghostly appearance. This served to complement the other special effects that contributed in no small measure to the films overall look.
The film was originally intended to premiere in 2007, at the Eurovision song contest in Helsinki, whose opening number, featuring Lordi, with a performance of Hard Rock Hallelujah. Unfortunately, the team could not finish their tasks in time; moreover, Lordi were already putting final touches on their Bringing Back the Balls to Europe tour. Post-production was therefore expanded into May of the same year, and was eventually rescheduled to December.
The press conference was held at the Cannes Film Festival the weekend of the 19th and 20 May 2007. Lordi appeared personally, as did director Pete Riski, producer Markus Selin, and virtually all the leading actors. All involved responded to questions, and shared unusual anecdotes on making the film.
Dark Floors was slowly leaked by way of a marketing campaign, and the press were permitted to witness the production of Kitas lift scene, although everything else was kept under wraps.
The film was released on Region 2 DVD in the UK by Metrodome Distribution on 20 April 2009, priced at £12.99 RRP. The release includes several extra features, listed as "Behind the Scenes of Dark Floors", "Cast & Crew Interviews", and "Dark Floors World Premiere featurette including Q&A with Lordi, the cast and crew and a live Lordi performance". The film is rated 18 by the BBFC for "strong bloody violence and horror".
Derek Elley of Variety called it "a cultural oddity with an OK concept" that will perform well on video. Bloody Disgusting rated it 3/5 stars and wrote, "Even though its plastered in heavy cliches and predictable plot-twists, has no sense of mood or tempo and features some of the least scary monsters ever to grace the silver screen, its still remarkably entertaining." Joshua Siebalt of Dread Central rated it 2.5/5 stars and called it a boring, uninspired film that is "not nearly as fun or cool as it shouldve been". Todd Brown of Twitch Film called it "a tightly plotted, exceptionally well shot thrill ride". Ian Jane of DVD Talk rated it 1.5/5 stars and wrote that the film does not exploit its visuals or interesting premise. David Johnson of DVD Verdict wrote, "Straight out of Finland—ghosts, demons, autism, and heavy metal combine for a one of the more interesting and out-there haunted hospital movies to come around in quite some time."