Syria




Daraa District




Daraa Governorate




97,969




Syrian International University for Science and Technology, Arab International University



Daraa , also Dara'a, Deraa, Dera, and Deraa ("fortress", compare Dura-Europos), is a city in southwestern Syria, just north of the border with Jordan. It is the capital of Daraa Governorate, historically part of the ancient Hauran region. The city is located about 90 kilometres (56 mi) south of Damascus on the Damascus-Amman highway, and is used as a stopping station for travelers. Nearby localities include Umm al-Mayazen and Nasib to the southeast, al-Naimeh to the east, Othman to the north, al-Yadudah to the northwest and Ramtha, Jordan to the southwest.
According to the Syria Central Bureau of Statistics, Daraa had a population of 97,969 in the 2004 census. It is the administrative center of a nahiyah ("sub-district") which contains eight localities with a collective population of 146,481 in 2004. Its inhabitants are predominantly Sunni Muslims.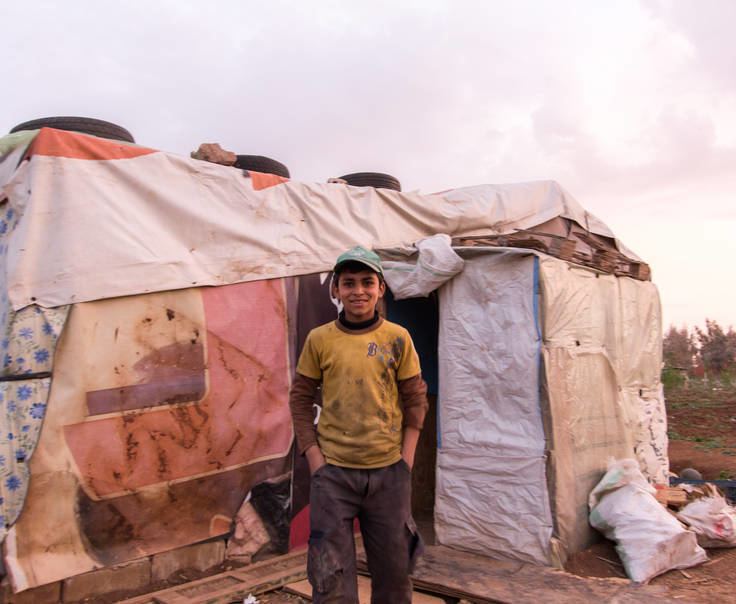 Daraa is an ancient city dating back to the Canaanites. It was mentioned in Egyptian hieroglyphic tablets at the time of the Pharaoh Thutmose III between 1490 and 1436 BC. It was known in those days as the city of Atharaa. It was later mentioned in the Old Testament as "Edrei," the capital of Bashan where Moses defeated the citys king, Og.
Daraa Wikipedia
(,)https://www.opendoorsusa.org/files/library/syria-newsflashes_nfbl.jpg(,)http://www.veteransnewsnow.com/wp-content/uploads/2014/05/Syria-Massacre-5-640x359.jpg(,)http://upload.wikimedia.org/wikipedia/commons/b/bd/Brooklyn_Museum_-_The_Nuptials_of_Dara_Shikoh.jpg(,)http://www.nahariya.info/uploads/1/6/9/4/16944432/6708733_orig.jpg
(,)http://www.moroccan-corner.com/images/Zakoura.jpg(,)https://pbs.twimg.com/media/B70rSpEIYAAWmXC.jpg(,)http://img.static.reliefweb.int/sites/reliefweb.int/files/styles/attachment-large/public/resources-pdf-previews/219331-UNOSAT_A3_Landscape_CE20130604SYR_Cities_Density_20141118.png%3Fitok%3DMm9s6sPF(,)http://images.travelpod.com/tw_slides/ta01/146/c76/landscape-in-the-hills-behind-mancora-mancora.jpg(,)http://www.alovelyworld.com/photos/websyrie/gimage/syr057.jpg(,)http://www.ctvnews.ca/polopoly_fs/1.1223996.1365092428!/httpImage/image.jpg_gen/derivatives/landscape_960/image.jpg(,)http://static.panoramio.com/photos/large/76477889.jpg(,)http://xanaduartgallery.org/wp-content/uploads/2009/03/bganbaatar-boroonii-daraa-40x120.jpg(,)https://c2.staticflickr.com/4/3695/10088155635_826c083e32_b.jpg(,)http://www.mont-sahara-trekking.com/images/saghro-jebel-trek.jpg(,)https://farm6.staticflickr.com/5496/9376767145_eff9cddf75.jpg(,)http://mw2.google.com/mw-panoramio/photos/medium/15416845.jpg
(,)http://www.haaretz.com/polopoly_fs/1.356467.1303052181!/image/3719122623.jpg_gen/derivatives/landscape_640/3719122623.jpg(,)http://www.islamicinvitationturkey.com/wp-content/uploads/2014/08/1156.jpg(,)http://www.almasdarnews.com/wp-content/uploads/2015/02/IMG_3954.jpg(,)http://blogs.swa-jkt.com/swa/11302/files/2015/03/110429-syria-hmed-630a.jpg(,)http://majalla.com/eng/wp-content/uploads/2011/05/Syrian-army-checkpoint-entrance-protest-Daraa.jpg(,)http://www.almasdarnews.com/wp-content/uploads/2014/12/IMG_2383.jpg(,)http://www.khaleejesque.com/wp-content/uploads/2011/04/shortd1.jpg(,)http://www.almasdarnews.com/wp-content/uploads/2014/11/IMG_2121.jpg(,)http://media.npr.org/assets/img/2013/09/25/daraa-syria1_wide-fe5a084aeca9b876f5d2db582aa7a73cfa7769c2-s1100-c15.jpg(,)http://static01.nyt.com/images/2011/04/26/world/26syria_cnd/26syria_cnd-popup.jpg(,)https://pbs.twimg.com/media/B6KvOifCYAIx7P0.jpg(,)https://pbs.twimg.com/profile_images/438289291198726144/F4sfU1Bl.png(,)http://i.ytimg.com/vi/EtTYk_y9hew/hqdefault.jpg(,)http://i1.ytimg.com/vi/km8kpl3WrP0/hqdefault.jpg(,)http://www.creativememory.org/wp-content/uploads/2013/07/dara.jpg
(,)http://media.salon.com/2011/11/RTR2TOMF.jpg(,)http://s1.ibtimes.com/sites/www.ibtimes.com/files/styles/v2_article_large/public/2014/11/15/syrian-rebels.jpg%3Fitok%3Dk-1DLgri(,)http://i.dailymail.co.uk/i/pix/2011/05/01/article-1382450-0BDB9C3800000578-573_634x392.jpg(,)http://s1.ibtimes.com/sites/www.ibtimes.com/files/styles/picture_this/public/2011/11/06/185783-demonstrators-protesting-against-syrias-president-bashar-al-assad-marc.jpg%3Fitok%3D9Gx5_tHO(,)http://www.reelfestivals.org/wp-content/uploads/2011/08/Bill-Drummond-Graffiti-Beirut.png(,)http://i.dailymail.co.uk/i/pix/2011/04/25/article-1380335-0BC2E27F00000578-782_634x432.jpg(,)http://2.bp.blogspot.com/-70Bwm4aFfSE/UZ5flNbendI/AAAAAAAABis/pshak6763VE/s1600/zagora_morocco.jpg(,)http://ww1.hdnux.com/photos/11/72/16/2597800/3/628x471.jpg(,)http://upload.wikimedia.org/wikipedia/commons/3/38/A_Prince_in_Iranian_Costume_by_Muhammad_Khan._Dara_Shikoh_Album,_Agra,_1633-34.jpg(,)http://i.ytimg.com/vi/QnxDlZwEEpI/0.jpg
(,)https://s-media-cache-ak0.pinimg.com/736x/53/2b/e7/532be790015e96ac2748895974f4919c.jpg(,)http://www.unesco.org/new/fileadmin/MULTIMEDIA/HQ/PCPD/images/Daraa_1.jpg(,)http://i1.wp.com/www.jodutt.com/wp-content/uploads/2014/08/46596247_syria_site_511.jpg(,)http://gadaa.net/wp-content/themes/_advanced-newspaper/timthumb.php%3Fsrc%3Dhttp%253A%252F%252Fgadaa.net%252Fwp-content%252Fuploads%252F2014%252F08%252FIrreecha2014_Cover3.jpg%26q%3D90%26w%3D958%26h%3D300%26zc%3D1(,)http://www.moroccoworldnews.com/wp-content/themes/goodnews45/framework/scripts/timthumb.php%3Fsrc%3Dhttp://www.moroccoworldnews.com/wp-content/uploads/2013/03/Destroyed-buildings-and-mosques-is-what-is-left-in-Syria%25E2%2580%2599s-besieged-city-of-Daraa-after-heavy-shelling-and-ensued-fighting-between-government-and-opposition-forces-rocked-the-city.jpg%26h%3D402%26w%3D599%26zc%3D1(,)http://www.syriauntold.com/wp-content/uploads/2014/07/syria-palestine.gif(,)https://syrianfreepress.files.wordpress.com/2015/03/daraa-courthouse-2012-syrianfreepress-network-4.jpg(,)http://upload.wikimedia.org/wikipedia/commons/thumb/7/78/Bosra-Ruins.jpg/800px-Bosra-Ruins.jpg(,)http://cache1.asset-cache.net/gc/106524501-roman-amphitheatre-bosra-as-suwayda-daraa-gettyimages.jpg%3Fv%3D1%26c%3DIWSAsset%26k%3D2%26d%3D%252B5Ic%252BdDoCYtiLZpN6wfWZD%252BcxvoLW9uHPB1Brl%252FwC3CE5RCwDvjCcCyxZPPjR6Qs
(,)http://media-cdn.tripadvisor.com/media/photo-s/02/4d/67/51/filename-61362-1457817604520.jpg(,)http://1.bp.blogspot.com/_5N0emYWoL3Q/TUZi88ZZGTI/AAAAAAAAAC4/pxZAib2zyBQ/s640/%2525D9%252582%2525D8%2525B5%2525D8%2525B1%252B%2525D8%2525A7%2525D9%252584%2525D8%2525B9%2525D8%2525B8%2525D9%252585.jpg(,)http://media-cdn.tripadvisor.com/media/photo-s/03/bd/f3/39/busra-coliseum.jpg(,)http://media.cleveland.com/world_impact/photo/syria-protest-egyptjpg-62fb1a693022b5c6.jpg(,)http://media.gotraffic.net/images/iwZG9_QWLfy4/v4/628x-1.jpg(,)http://maps.destinationstours.com/38951333447d3a675826df.jpg(,)http://media-cdn.tripadvisor.com/media/photo-s/02/af/24/ca/la-valle-de-daraa.jpg(,)http://static1.squarespace.com/static/50bf6693e4b07649f8e802c5/5137ae3be4b0c7454f96892d/54bfcaf8e4b09fae3152f375/1422885692392/portrait_003.png%3Fformat%3D1000w(,)http://i.imgur.com/BG5PbC3.jpg(,)http://static1.squarespace.com/static/50bf6693e4b07649f8e802c5/5137ae3be4b0c7454f96892d/54bfc6c4e4b07ef7ca327e4f/1422885662704/portrait.png%3Fformat%3D1000w(,)http://i2.wp.com/www.syriaphotoguide.com/home/wp-content/uploads/2013/07/8068527.jpg%3Ffit%3D1200%252C1200