Dante's Inferno (1924) is a silent film released by Fox Film Corporation, and adapted from Inferno, part of Dante Alighieri's epic poem The Divine Comedy.
Contents
Dante s inferno 1924 fox film corporation
Plot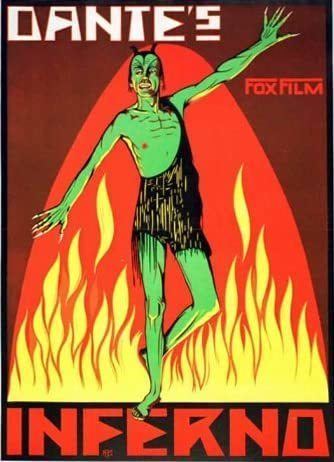 The tactics of a vicious slumlord and greedy businessman finally drive a distraught man to commit suicide. The businessman is tried for murder and executed, and is afterward taken by demons to Hell where he will spend the rest of eternity
Cast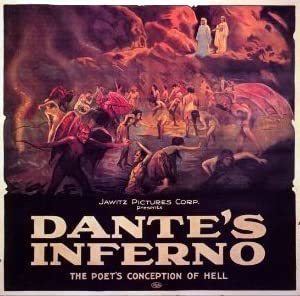 Ralph Lewis - Mortimer Judd
Winifred Landis - Mrs. Judd
William Scott - Ernest Judd
Pauline Starke - Nursei Marjorie Vernon
Josef Swickard - Eugene Craig
Gloria Grey - Mildred Craig
Lorimer Johnston - The doctor
Lawson Butt - Dante
Howard Gaye - Virgil
Carmencita Johnson - Baby
Bud Jamison - The butler (uncredited) (*in blackface)
Noble Johnson - Devil with lash whipping woman (uncredited)
Lon Poff - Secretary (uncredited)
Carrie Clark Ward - singer in radio program (uncredited)
Preservation status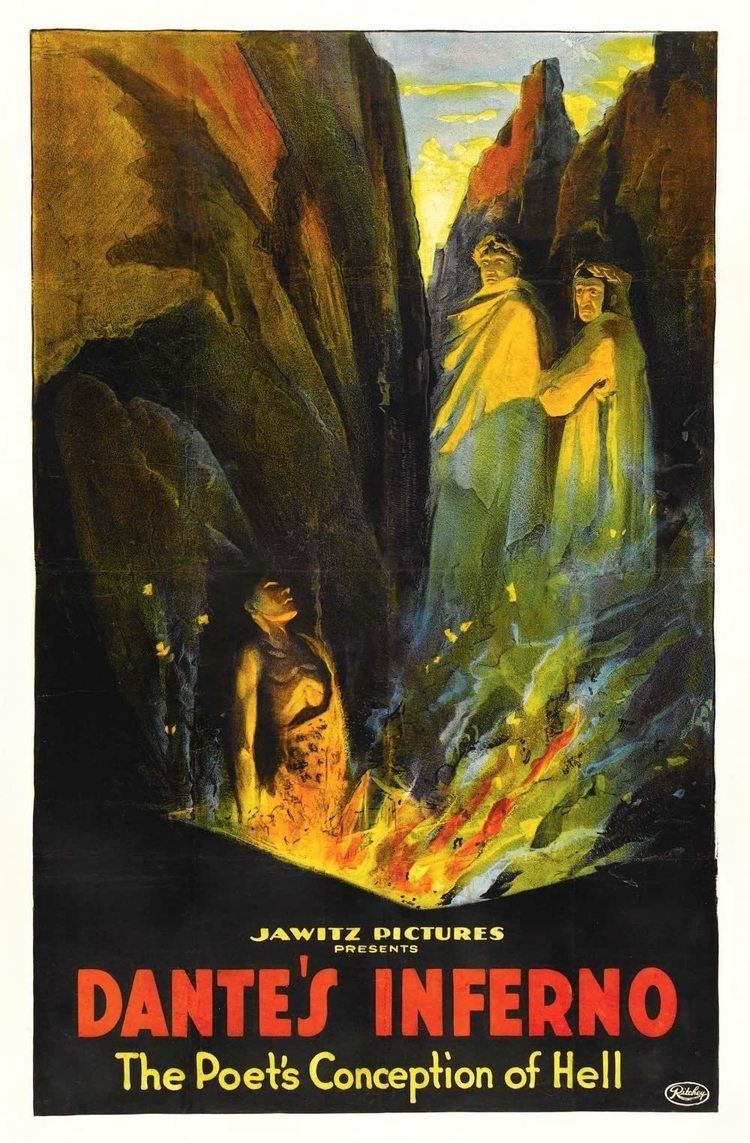 The UCLA Film and Television Archive has an incomplete print, three reels out of a total of five reels. A print of the film reportedly also survives at the Museum of Modern Art. Some of the original prints of this film had the scenes in hell tinted in red.
Production
This film, like several previous Fox Films such as The Queen of Sheba, A Daughter of the Gods and some Theda Bara films, featured full nudity in some sequences. Actress Pauline Starke is completely nude in the Hell sequences, with the exception of a large flowing black wig that covers her nether regions. Some bit players and extras are fully nude. The different prints of the film were more than likely edited according to the attitudes of the different regions or parts of the world they played in. The film also features popular comic actor Bud Jamison in blackface as a butler; he is easily recognizable under the makeup, and his initial appearance has caused some laughter by knowledgeable film buffs at its occasional screenings.
Some hell scene footage from the film was reused in the 1935 film Dante's Inferno.
For his 1980 sci-fi thriller "Altered States" director Ken Russell intercut borrowed footage from this film with his own digital effects to create a hallucination sequence.
References
Dante's Inferno (1924 film) Wikipedia
(Text) CC BY-SA
Dantes Inferno (1924 film) IMDb
Dantes Inferno (1924 film) themoviedb.org