Birth name

Daniel David Kirwan

Instruments

Vocals, guitar




Albums




Similar People




Occupation(s)

Musician, songwriter
Danny kirwan second chapter djm records 1975
Daniel David Kirwan (born 13 May 1950) is a British musician whose greatest success came with his role as guitarist, singer and songwriter with the blues rock band Fleetwood Mac between 1968 and 1972.
Contents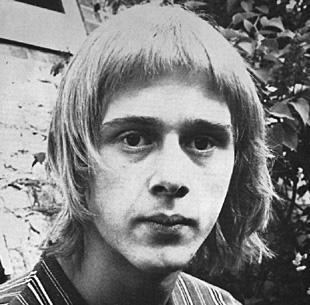 Danny kirwan happy 65th birthday may 13th 2015
Early career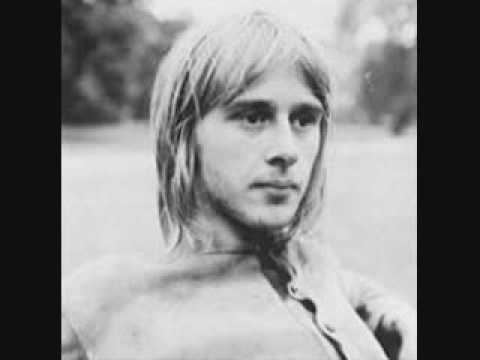 Kirwan was born in Brixton, South London, and his guitar skills started attracting attention at an early age. He was still only 17 when he came to the attention of established British blues band Fleetwood Mac, while he was playing in London with his first band Boilerhouse, with Trevor Stevens on bass guitar and Dave Terrey on drums. He persuaded Mac's producer Mike Vernon to go and watch Boilerhouse rehearse (in a South London basement boiler-room), and Vernon then informed Fleetwood Mac founder Peter Green of his discovery. Green was impressed and Boilerhouse began playing support slots for Fleetwood Mac at London venues like John Gee's Marquee Club in Wardour Street, allowing Kirwan and Green to jam together and get to know each other.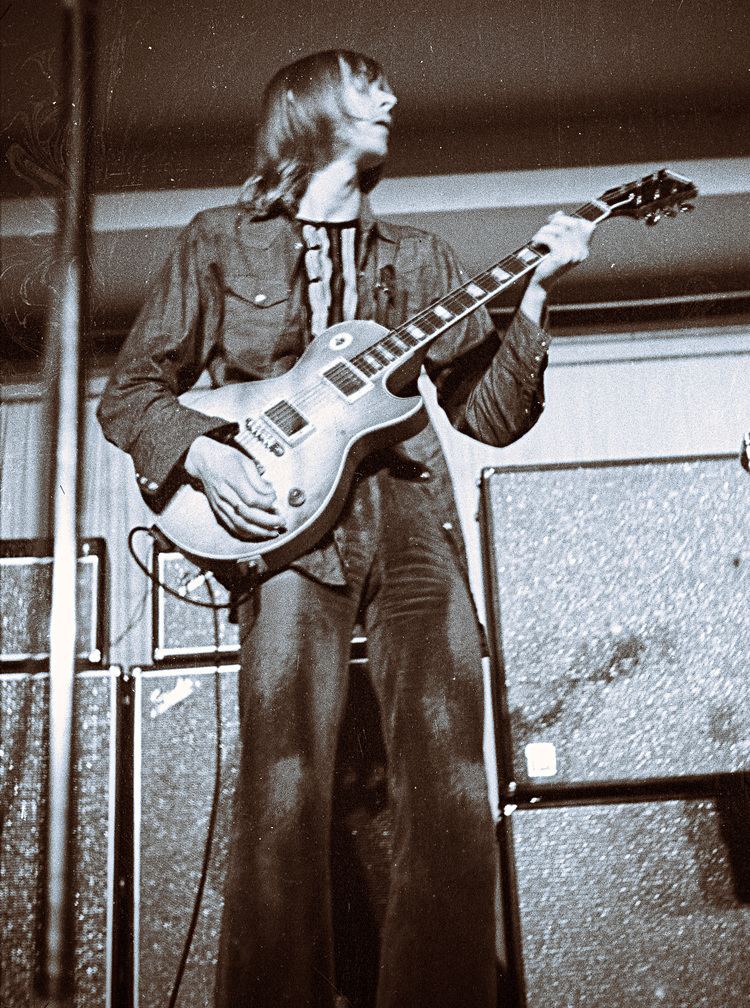 Green took a managerial interest in Boilerhouse but Stevens and Terrey were not prepared to turn professional at the time, so Green put an advert in the Melody Maker to find another rhythm section to back Kirwan. Over 300 applicants replied but after several auditions, none was deemed good enough to replace the pair by the hard to please Green, so another solution was found. Fleetwood Mac had been constituted as a quartet, but Green had been looking for another guitarist to share some of the workload, in view of slide guitarist Jeremy Spencer's unwillingness to contribute much to Green's songs. Drummer Mick Fleetwood, previously a member of John Mayall & the Bluesbreakers, suggested to Green that Kirwan could join Fleetwood Mac, and although neither Green, bassist John McVie (both also former Bluesbreakers), nor Spencer were entirely convinced, Fleetwood asked Kirwan to join the band in August 1968. Kirwan's arrival expanded Fleetwood Mac to a five-piece with three guitarists. He played his first gig with the band on 14 August at the Nag's Head Blue Horizon Club in Battersea, London.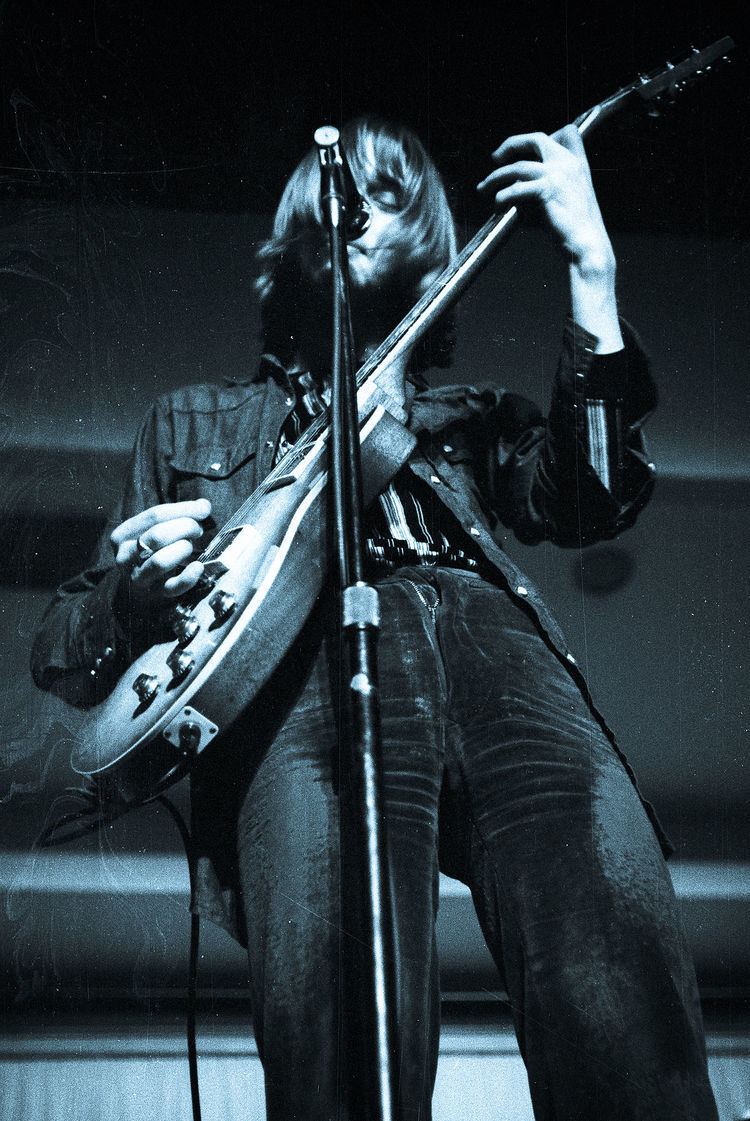 In an interview with Mike Vernon in June 1999, Green described Kirwan as "a clever boy who got ideas for his guitar playing by listening to all that old-fashioned roaring twenties big band stuff." He added that in those early days, Kirwan "was so into it that he cried as he played".
Fleetwood Mac
Kirwan's first recorded work with the band was his contribution to Green's huge instrumental hit single "Albatross". Green later stated that, "I would never have done "Albatross" if it wasn't for Danny. I would never have had a number one hit record." The B-side of the single was Kirwan's first published tune, the instrumental "Jigsaw Puzzle Blues". This was an old clarinet piece, written by Joe Venuti and Adrian Rollini, and recorded by the Joe Venuti / Eddie Lang Blue Five in 1933. Kirwan had adapted the piece for himself and Green to play on guitar, but Green remembered, "I couldn't do it properly... My style wasn't all that satisfactory to Danny, but his style wasn't all that satisfactory to me." So Kirwan played all the guitar parts himself.
Kirwan's skills came further to the forefront on the mid-1969 album Then Play On where he split the songwriting and lead vocal duties almost equally with Green, with many of the performances featuring their dual lead Gibson Les Paul guitars. Since Spencer hardly played on the album, Kirwan had a significant role in the recording. In fact, his "Coming Your Way" opened Side 1, and his varied musical influences are in evidence throughout, from the flowing instrumental "My Dream" to the 1930s-style "When You Say", which Green had earmarked to be a single until his own composition, "Oh Well", took shape and was chosen instead.
The UK release of Then Play On featured two extra, slightly older, Kirwan recordings – the sad blues "Without You", and the heavy "One Sunny Day", which was later covered by American blues musician Tinsley Ellis on his 1997 album Fire It Up. The US-only release English Rose from the same era included these two songs, plus the tense blues "Something Inside of Me" and the aforementioned "Jigsaw Puzzle Blues", both also dating from earlier sessions.
When the US track listing of Then Play On was reordered to allow the inclusion of the full version of Green's hit single "Oh Well", two of Kirwan's songs ("My Dream" and "When You Say") were dropped. Only "Coming Your Way", the wistful "Although the Sun Is Shining", and his duet with Green "Like Crying" appeared on all the later non-UK vinyl releases. On the 1990 CD release, Kirwan's two dropped songs were reinstated, although "One Sunny Day" and "Without You" were now absent from releases in all territories, including the UK. The 2013 CD release restored the original UK track order, with "Without You" and "One Sunny Day" included.
Archival packages from this era, such as the Vaudeville Years and Show-Biz Blues double sets, include many more Kirwan songs, showing blues influences as well as the more arcane tastes that led to songs like "Tell Me from the Start" which could have been mistaken for the 1920s-style group The Temperance Seven. Such unusual musical interests prompted band leader Green to dub Kirwan "Ragtime Cowboy Joe".
Although Fleetwood Mac's hit singles from 1969 to 1970 were all Green-penned tunes, Kirwan's style showed through thanks to Green's increasing desire not to act as the band's main focus. He joined Green in the dual guitar harmonies on "Albatross", and took the solo on "Oh Well Pt. 1". The final hit single from this line-up, "The Green Manalishi", was recorded in a difficult session after Green had announced he was leaving the band. Producer Martin Birch recalls Green growing increasingly frustrated at the results of the session, but that Kirwan reassured him that they would stay there all night until they got it right.
The B-side of "The Green Manalishi" was the instrumental "World in Harmony", the only track ever to receive a "Kirwan/Green" joint songwriting credit. Jeremy Spencer recalled that Kirwan and Green had begun to piece their guitar parts together "almost like orchestrally layered guitar work", something in which Spencer was not interested. Kirwan and Green had already worked on melodic twin guitar demos that sparked rumours in the music press in late 1969 of a duelling guitars project, which ultimately never came to fruition.
Despite the closeness of their musical partnership, Kirwan and Green did not always get on well personally, with Kirwan's short temper being a problem. Although Kirwan had high musical standards and concentrated more on rehearsing than the other members, with Green recalling that Kirwan always had to arrive anywhere an hour early, Green was far more talented when it came to improvisational skills. Roadie Dennis Keane suggested that the success of "Albatross" and the follow-up single "Man of the World" went to Kirwan's head, and he became more confident, to the point of trying to pressure Green and compete with him. However, others, like producer Martin Birch, remember that Kirwan was often seeking reassurance from Green, and that he was always in awe of him: "I often got the impression that Danny was looking for Peter's approval."
After rumours in the music press in early 1970 that Kirwan would leave Fleetwood Mac, it was Green who left in May of that year, and Kirwan later said that he was not surprised at his departure: "We played well together but we didn't get on. I was a bit temperamental you see."
Sessions away from Fleetwood Mac
In January 1969, Kirwan made his first non–Fleetwood Mac appearance when he contributed to Otis Spann's blues album The Biggest Thing Since Colossus, along with Green and McVie. After Then Play On had been completed, Kirwan worked on Christine McVie's first solo album, simply titled Christine Perfect as she was still using her maiden name at that time. She recorded a version of Kirwan's "When You Say" which was chosen as a single, with Kirwan arranging the string section and acting as producer.
Kirwan also worked on the first solo album from a then-current member of Fleetwood Mac, when Jeremy Spencer released his eponymously titled album in 1970. Kirwan played rhythm guitar and sang backing vocals throughout. The album was not commercially successful but Spencer discovered that he and Kirwan worked well together without Green: "In retrospect, one of the most enjoyable things was working with Danny on it, as it brought out a side of him I hadn't seen."
Kirwan was also asked to contribute as a session guitarist with the blues band Tramp on their album Tramp (1969). After he left Fleetwood Mac, Kirwan worked with Tramp again on their second album, Put a Record On (1974), and also with Chris Youlden of Savoy Brown on his solo album Nowhere Road (1973).
Kiln House
After Green left in 1970, the band considered splitting up, but they continued briefly as a four-piece before recruiting keyboard player Christine McVie. Kirwan and Spencer handled the guitars and vocals together on the Kiln House album, released in the summer of that year, and they were able to continue the working relationship they had started during the recording of Spencer's solo album the previous year.
Kirwan's songs on the album included "Station Man" (co-written with Spencer and John McVie) which became a live staple for some years, stretching into the post-1974 Buckingham-Nicks era. His other songs were "Jewel-Eyed Judy", dedicated to a friend of the band, Judy Wong; the energetic "Tell Me All the Things You Do", and "Earl Gray", an atmospheric instrumental which Kirwan largely composed while Peter Green was still in the band. Kirwan could also be heard providing distinctive backing vocals to some of Spencer's numbers, such as the 1950s-flavoured album opener, "This Is the Rock".
Other Kirwan compositions from the second half of 1970, such as those that eventually surfaced on the 2003 Madison Blues CD box set, included "Down at the Crown", with lyrics centring on a pub down the lane from the communal band house 'Benifold' in Headley, Hampshire. The unsuccessful single "Dragonfly", recorded late in the year, was also written by Kirwan, and included lyrics adapted from a poem by W. H. Davies. Peter Green said of "Dragonfly", "The best thing he ever wrote... that should have been a hit." This was not to be the last time Kirwan used a poem as lyrics for a song, and may have been a solution to Kirwan's apparent occasional lack of inspiration when writing lyrics. The B-side of the single, "The Purple Dancer", was written by Kirwan, Fleetwood and John McVie and uniquely featured Kirwan and Spencer duetting on lead vocals.
Kirwan and Bob Welch
Two tours of the USA followed in support of Kiln House, but the second, in early 1971, was blighted by Spencer's bizarre departure from the group, when he disappeared one afternoon in Los Angeles, and was later discovered to have joined the religious cult the Children of God. After an uncomfortable time finishing the tour, during which Peter Green was asked to come back and help out, Californian Bob Welch was recruited to replace Spencer, without an audition as such, after a brief period getting to know the band. Welch's contrasting attitudes towards Kirwan, on the one hand their difficult personal relationship, and on the other, Welch's respect for Kirwan's musicianship, were a point of focus during the 18 months they were together in Fleetwood Mac. In 1999, Welch stated: "He was a talented, gifted musician, almost equal to Pete Green in his beautiful guitar playing and faultless string bends." In a later interview, Welch said: "Danny wasn't a very lighthearted person, to say the least. He probably shouldn't have been drinking as much as he did, even at his young age... He was always very intense about his work, as I was, but he didn't seem to ever be able to distance himself from it... and laugh about it. Danny was the definition of 'deadly serious'."
The last two Fleetwood Mac albums to feature Kirwan showed an increasing maturity in his songwriting and playing, his songs taking up about half of each album. His guitar work also showed noticeably in several songs written by Welch and McVie, as they developed their own songwriting techniques. Future Games, released in 1971, was a departure from its predecessor with the clear absence of Spencer and his 50s rock 'n' roll parodies. Welch brought a couple of new songs, notably the lengthy title track, which featured both guitarists playing long instrumental sections. Kirwan contributed the opener "Woman of 1000 Years" which, according to one unknown critic at the time, "floated on a languid sea of echo-laden acoustic and electric guitars". His other songs were the melodic "Sands of Time" which was chosen as a single in the USA, and the country-flavoured "Sometimes" which suggested the route he would take during his solo career. Kirwan's influence can also clearly be heard on the two Christine McVie songs, "Morning Rain" and the laid-back and gentle "Show Me a Smile".
The following year, Bare Trees was released, containing five Kirwan songs including another instrumental, "Sunny Side of Heaven", and the album-closer "Dust" with its lyric taken from a romantic poem by British war poet Rupert Brooke, although Brooke was not credited. "Danny's Chant" featured heavy use of the wah-wah guitar effect and was effectively an instrumental piece but for Kirwan's wordless scat vocals. "Bare Trees" and "Child of Mine", the latter touching upon the absence of Kirwan's father during his childhood, opened each side of the LP and showed funk and slight jazz leanings. An unissued Kirwan track, "Trinity", was played live for a period during 1971–1972 and the studio version was eventually released on the 1992 box set 25 Years – The Chain.
Fired from Fleetwood Mac
Kirwan shouldered much of the songwriting responsibility during this troubled and uncertain period for the band, through the changes in both the line-up and in musical style. The pressure showed in his health and he suffered problems with alcoholism; stories abound of Kirwan not eating for several days at a time, subsisting largely on beer. He gradually became estranged from the other band members, and things came to a head during the autumn of 1972. Before a concert on that year's US tour, Kirwan and Welch rowed over tuning and Kirwan flew into a rage, banging his head and fists against the wall, then smashing his Gibson Les Paul guitar and refused to go onstage. Instead he watched while the rest of the band struggled through without him, and offered unwelcome criticism afterwards. Kirwan was sacked by Fleetwood, who had hitherto been the only other member still speaking to him. Fleetwood later said: "It was a torment for him, really, to be up there, and it reduced him to someone who you just looked at and thought 'My God'. It was more a thing of, although he was asked to leave, the way I was looking at it was, I hoped, it was almost putting him out of his agony." He later commented, "I don't think he's ever forgiven me really."
Kirwan's reaction was initially one of surprise, and it seemed he had little idea of how alienated from the other band members he had become, but shortly afterwards he met up with his replacement Bob Weston. Weston described the meeting: "He was aware that I was taking over, and rather sarcastically wished me the best of luck – then paused and added, 'You're gonna need it.' I read between the lines that he was pretty angry with the band."
Solo career and beyond
In early 1974, Kirwan and another recently fired member of Fleetwood Mac, Dave Walker, joined forces with keyboardist Paul Raymond, bassist Andy Silvester and drummer Mac Poole to form a short-lived band called Hungry Fighter. This group played only one gig, at the University of Surrey in Guildford, England, which was not recorded. According to Walker, although Kirwan's playing was "superb", the band did not function properly because "perhaps we were not focused enough musically, and in addition, Danny Kirwan's problems were just starting and this made communication extremely difficult."
Guided by ex-Fleetwood Mac manager Clifford Davis, Kirwan later recorded three solo albums for DJM Records, showing a gentler side as opposed to the blues guitar dynamics of his earlier Fleetwood Mac days. The first of these, Second Chapter (1975) was filled with various musical influences, including a style close to that of Paul McCartney late in his Beatles career. Many songs were very simple musically, with little more than infectious melody and basic lyrics to carry them along. Lyrical themes rarely ventured beyond love.
1976's Midnight in San Juan featured a reggae-inspired cover of The Beatles' "Let It Be", which was released as a single in the USA. Otherwise, Kirwan tended towards the simple tunes and dispensed with the heavy production which dominated the previous LP. Lyrically the subject matter still largely dwelt upon love, but apparently less cheerfully than before, with growing themes of loneliness and isolation, such as on the closing track "Castaway". There was also a song, "Look Around You", written by fellow Mac refugee Dave Walker, with whom Kirwan had worked in Hungry Fighter a couple of years previously.
Kirwan's last album, Hello There Big Boy!, featured guitar contributions by his Fleetwood Mac replacement, Bob Weston. Kirwan was not well at this time and it is not clear how much, if any, guitar work he contributed to the recording, though he did sing on all the tracks. Far fewer of the songs were self-penned, and there was one song ("Only You") dug up from his Fleetwood Mac days. There were also backing vocalists for the first time, and the musical style was much less distinct. Producer Clifford Davis added the contribution of 87 musicians to the final recording, and later described the album as "so bad".
None of Kirwan's solo releases was commercially successful, which can be largely attributed to his total reluctance to perform live. Kirwan did not play any live gigs after a few shows with Tramp and the single performance with Hungry Fighter, all in 1974, leaving all three of his solo albums completely unsupported by any form of extra exposure or active promotion apart from an irregular string of equally unsuccessful singles. None of his singles saw release in continental Europe, which might have been a source of success given Peter Green's resurgence there, particularly in Germany.
Kirwan was married in 1971, but was divorced a few years later, and he has one son.
Mental health
During the late 1970s Kirwan's mental health deteriorated significantly and since then he has played no further part in the music industry. During the 1980s and 1990s, he endured a period of homelessness living in London.
In a 2009 BBC TV documentary about Peter Green, Clifford Davis blamed Kirwan's mental deterioration on the same incident that damaged Green's mental stability, i.e. a reaction to LSD taken at a party at a commune in Munich, Germany in late March 1970. Davis stated:
However, other sources do not concur that Kirwan was present at the commune in Munich. Fleetwood Mac roadie Dinky Dawson remembers that the only two to go to the party were Green and another roadie, Dennis Keane, and that Kirwan did not go. Dawson also states that when Keane returned to the band's hotel to explain that Green would not leave the commune, neither Kirwan nor Davis travelled to the commune to fetch Green, leaving that job to Keane, Dawson and Mick Fleetwood. Keane himself concurs with Dawson, except that he telephoned Davis from the commune and did not physically return to the hotel to fetch help, and that Davis accompanied Dawson and Fleetwood to fetch Green. Green also commented, "To my knowledge only Dennis and myself out of the English lot went there." Jeremy Spencer has also stated that he was present at the commune, and has implied that he arrived later with Fleetwood. Neither Keane, Dawson, Green nor Spencer mention Kirwan being present at the commune.
Recent developments
Kirwan was inducted into the Rock and Roll Hall of Fame in 1998 for his work as part of Fleetwood Mac, although he did not travel to the induction ceremony.
His three solo albums were given a belated CD release in February 2006, but only in Japan. A limited edition of 2,500 copies of "Second Chapter" was issued by Repertoire Records in early 2008. The rights and royalties situation regarding these releases is currently such that it is not commonly known if Kirwan will receive any income from them. Prior to this, only Second Chapter had been available on CD, for a brief period in Germany in 1993.
During the mid-2000s, there were rumours of a reunion of the early line-up of Fleetwood Mac, involving Green and Spencer. Although the two guitarists apparently remained unconvinced about a reunion, Kirwan made no comment on the subject. In April 2006, during a question-and-answer session on the Penguin Fleetwood Mac fan website, bass player John McVie said of the reunion idea:
Equipment
Watkins Rapier 33, 1960s British-made Fender Stratocaster-style guitar, with a chambered body. Kirwan's was red, and he used it when in Boilerhouse, and during early Fleetwood Mac performances (e.g. Hyde Park, London, free concert 1968).
Fender Telecaster Standard Blonde. Used on Like Crying.
1956 Gibson Les Paul Standard, Goldtop, P-90 pickups, no pickguard, later refinished to red.
1959 Gibson Les Paul Standard, Cherry Sunburst, no pickguard.
1959 Gibson Les Paul Standard, Tobacco Sunburst, no pickguard.
1957 Gibson Les Paul Custom, 3 pickup Black Beauty, no pickguard.
Orange Matamp 100W valve (vacuum tube) amplifier, usually used with two 4 x 12 Orange speaker cabinets (used by the whole band for a period) and separate Orange (valve) spring reverb unit.
Fender Dual Showman amplifier
Solo albums
Second Chapter (DJM 1975)
Midnight in San Juan (DJM 1976)
Danny Kirwan (DJM 1977 – US release of Midnight in San Juan)
Hello There Big Boy! (DJM 1979)
Ram Jam City (Mooncrest 2000 – recorded in the mid-1970s as demo tracks for the Second Chapter album)
References
Danny Kirwan Wikipedia
(Text) CC BY-SA