Danny Kay Goodwin (born September 2, 1953) is a retired Major League Baseball player who played from 1975 to 1982 for the California Angels, Minnesota Twins, and Oakland Athletics. Goodwin, who played a majority of his games as a designated hitter, is the only player to be the first overall pick in the Major League draft in two separate years.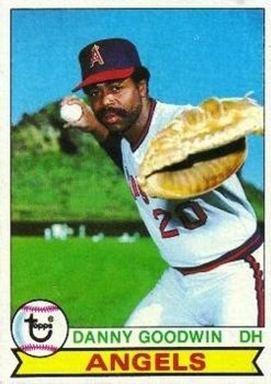 Goodwin was initially drafted first overall in the 1971 MLB draft by the Chicago White Sox, but chose to attend Southern University and A & M in Baton Rouge, where Lou Brock had previously attended, as would future Brewer 2B Rickie Weeks. Four years later, he was again selected with the first overall pick by the California Angels. He appeared in 252 games for three teams over the next seven years. He then played in 61 games at first base and two in the outfield, all for the Minnesota Twins, with his other appearances as a designated hitter.
After his major and minor league career, he played for the Nankai Hawks in Japanese Professional League in 1986.
In 2011, Goodwin became the first player from a historically African American university to be inducted into the National College Baseball Hall of Fame.