Country

Montenegro




Area

501 km2


Mayor

Branislav Duranovic (DPS)



Danilovgrad (Montenegrin and Serbian Cyrillic: ???????????, ) is a town in central Montenegro. It has a population of 5,208 (2003 census). It is situated in the Danilovgrad Municipality which lies along the main route between Montenegros two largest cities, Podgorica and Niksic.
Contents
Map of Danilovgrad
The town of Danilovgrad is located in the fertile valley of the Zeta River, sometimes called also the Bjelopavlici plain, after the name of the local clan. It is the centre of the municipality, which has a population of 16,523.
History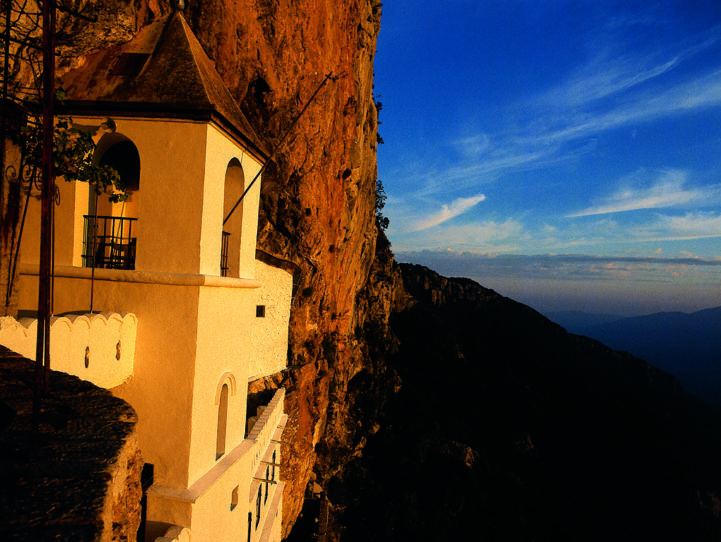 In the place of Danilovgrad, there are remains of Gradina (Martinici), remains can be found of the ruler Petar Gojnikovic. The court was built by prince Mutimir, who was also once buried in there, also from the dynasty of Vlastimirovic (Viseslavic). Gradina is also a prominent seat from the Nemanjic period, believed to be the birthplace of Prince Rastko, also known as Saint Sava, the founder of the Serbian Orthodox Church.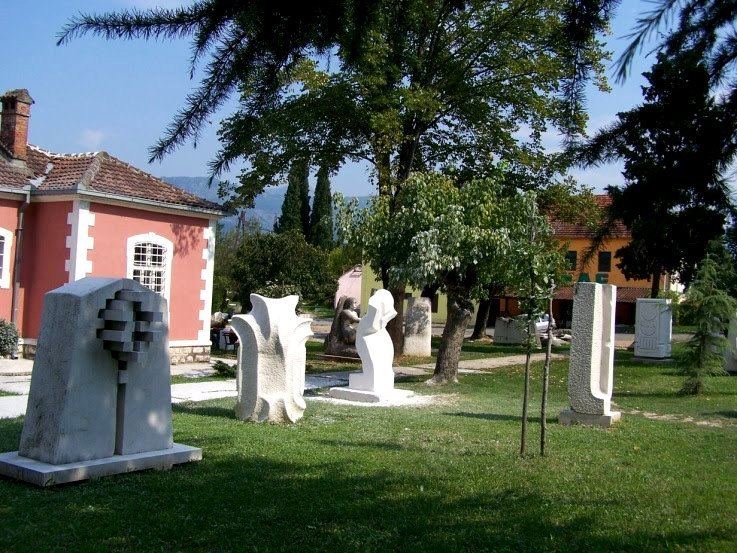 Danilovgrad was founded with the purpose of being the capital of Montenegro. Foundations for this planned city were first laid by King Nikola I in 1870. However, after the cities of Niksic and Podgorica were taken from Bosnia and Albania, respectively, during the Congress of Berlin its significance diminished. It got its name after Nicholas predecessor Prince Danilo.
From 1929 to 1941, Danilovgrad was part of the Zeta Banovina of the Kingdom of Yugoslavia.
References
Danilovgrad Wikipedia
(Text) CC BY-SA
(,)http://media.funiq.hu/images/f0/04/1906_orig_art721.jpg(,)http://booking.me/userFiles/upload/images/danilovgrad.jpg(,)http://upload.wikimedia.org/wikipedia/commons/0/05/Danilovgrad-Position.PNG(,)https://meanderbug.com/wp-content/uploads/2014/07/mne22-3.jpg(,)https://meanderbug.com/wp-content/uploads/2014/07/mne22-2.jpg(,)http://booking.me/userFiles/upload/images/DANILOVGRAD1.jpg(,)http://montenegro-for.me/wp-content/uploads/2015/03/Gradina-Martinici5.jpg
(,)http://images.micazu.nl/_images/house/17521/images/kujava-39.jpg%3Fwidth%3D1024%26height%3D768(,)http://images.micazu.nl/_images/house/17521/images/kujava-27.jpg%3Fwidth%3D1024%26height%3D768(,)http://www.img.montenegro.travel/sites/montenegro.travel/files/multimedia/www_montenegro_bild_studio_me/objekti/foto/2012/02/central_2.jpg(,)http://www.img.montenegro.travel/sites/montenegro.travel/files/multimedia/www_montenegro_bild_studio_me/objekti/foto/2012/02/central_3.jpg(,)http://www.img.montenegro.travel/sites/montenegro.travel/files/multimedia/www_montenegro_bild_studio_me/objekti/foto/2012/02/1004518_418923958216693_1279957311_n_10.jpg(,)http://www.hostelsclub.com/pics/29621/029621-1384443356.jpg(,)http://www.img.montenegro.travel/sites/montenegro.travel/files/multimedia/www_montenegro_bild_studio_me/objekti/foto/2012/02/central_1.jpg(,)http://www.hostelsclub.com/pics/29621/029621-1384443376.jpg(,)http://www.img.montenegro.travel/sites/montenegro.travel/files/multimedia/www_montenegro_bild_studio_me/objekti/foto/2012/02/manastir_ostrog_2.jpg(,)http://www.img.montenegro.travel/sites/montenegro.travel/files/multimedia/www_montenegro_bild_studio_me/objekti/foto/2012/02/Monestery%2520Ostrog.jpg(,)http://www.hostelsclub.com/pics/29621/029621-1384443370.jpg(,)http://aff.bstatic.com/images/hotel/max500/228/2280654.jpg(,)http://aff.bstatic.com/images/hotel/max500/228/2280705.jpg(,)http://www.kayak.com/rimg/himg/d3/41/a5/booking-238101-2280732-image.jpg%3Fwidth%3D502%26height%3D669(,)http://www.kayak.com/rimg/himg/d0/c6/a5/booking-238101-2290315-image.jpg%3Fwidth%3D502%26height%3D376(,)http://aff.bstatic.com/images/hotel/max500/271/27168813.jpg(,)http://aff.bstatic.com/images/hotel/max500/440/44033785.jpg(,)http://aff.bstatic.com/images/hotel/max500/440/44033775.jpg