Danielle smith alberta s great betrayer
Marlaina Danielle Smith, (born April 1, 1971) is a former Canadian politician and journalist. Smith served as leader of the Wildrose Party from October 2009 to December 17, 2014 when she resigned to cross the floor and join the governing Progressive Conservative Association of Alberta caucus. She represented the riding of Highwood in the Legislative Assembly of Alberta. On March 28, 2015, she lost the PC nomination for Highwood to Okotoks Councillor Carrie Fischer. Fischer lost to Wildrose candidate Wayne Anderson in the 2015 General Election.
Contents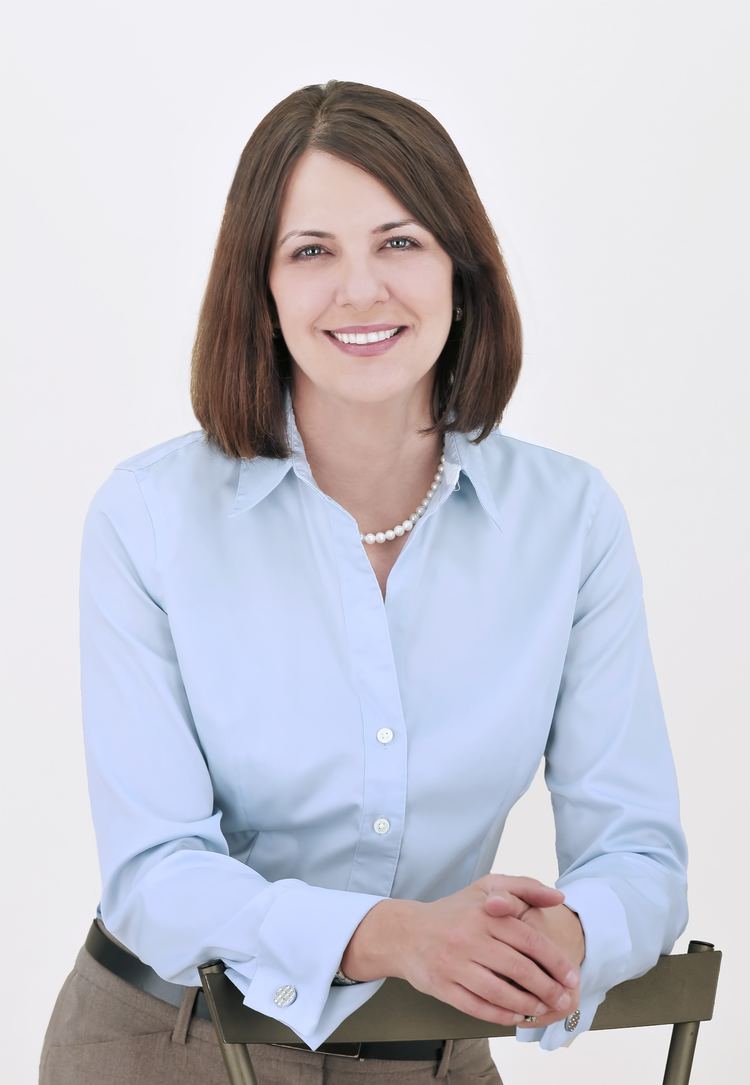 Prior to being elected leader of the Wildrose Party, Smith was the director of provincial affairs for Alberta with the Canadian Federation of Independent Business. She has also worked as a journalist in print, radio and television. As leader, Smith was instrumental in the growth of the Wildrose Party, taking a party that lacked official party status to one that formed the Official Opposition within three years.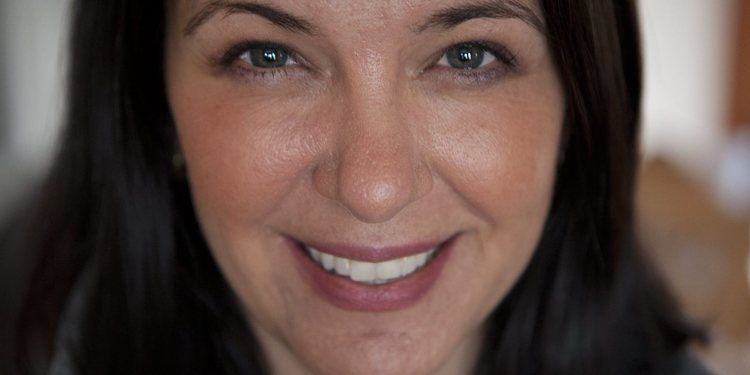 Background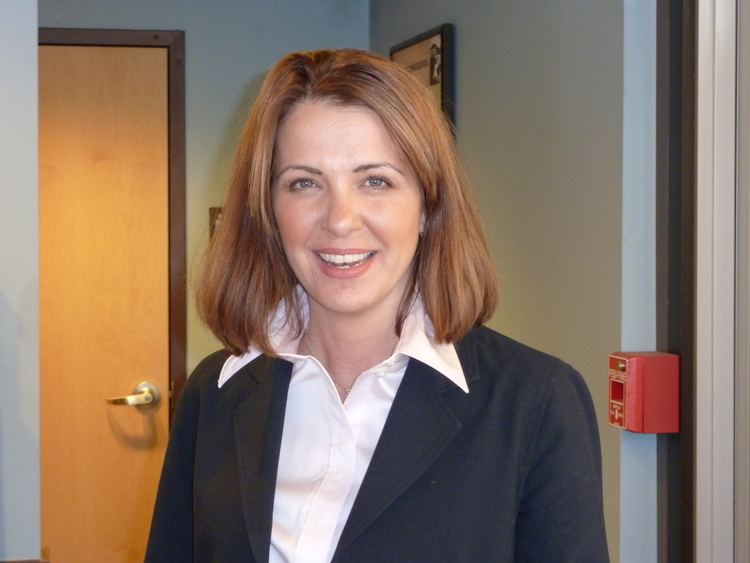 Danielle Smith was born in Calgary on April 1, 1971, and is the second of five children. Her paternal great-grandfather was Philipus Kolodnicki, a Ukrainian immigrant whose name was anglicized to "Philip Smith" upon his arrival in Canada in 1915. Growing up, her family lived in subsidized housing.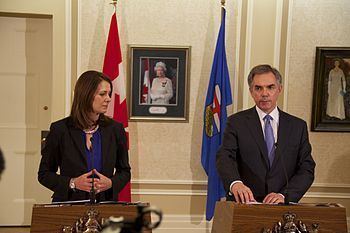 Smith attended the University of Calgary and acquired a Bachelor of Arts in English and in economics. While at university she was active with the federal and provincial Progressive Conservatives and won the presidency of the campus PC club. Smith's work in public policy began with a one-year internship with the Fraser Institute. Smith wed her second husband David Moretta, a former executive producer with Sun Media, in 2006.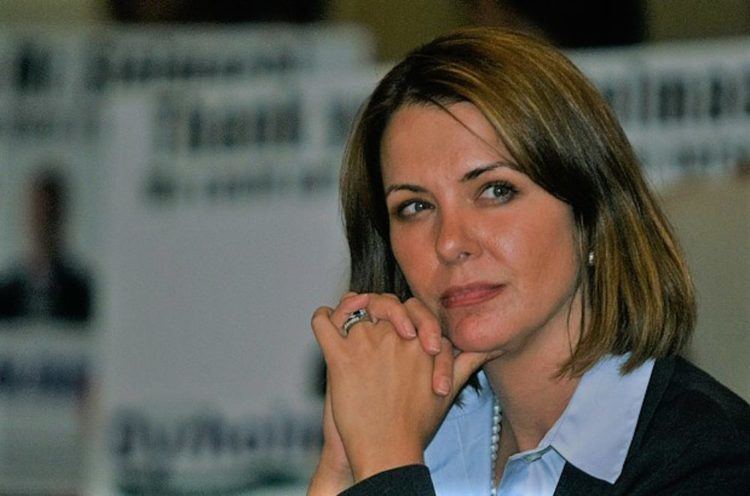 At the age of 27, in 1998, Smith entered politics when she ran for the board of trustees of the Calgary Board of Education. She won, but less than a year later, the chairwoman complained that the board had become dysfunctional. In response, provincial Minister of Learning Lyle Oberg dismissed the entire board. Years later, Smith acknowledged she had been far too strident during her tenure as a board trustee and said the experience taught her to be more tolerant of those with whom she disagreed. Subsequently, Smith pursued work as an advocate for ranchers, farmers and other rural land owners with the Alberta Property Rights Initiative and the Canadian Property Rights Research Institute.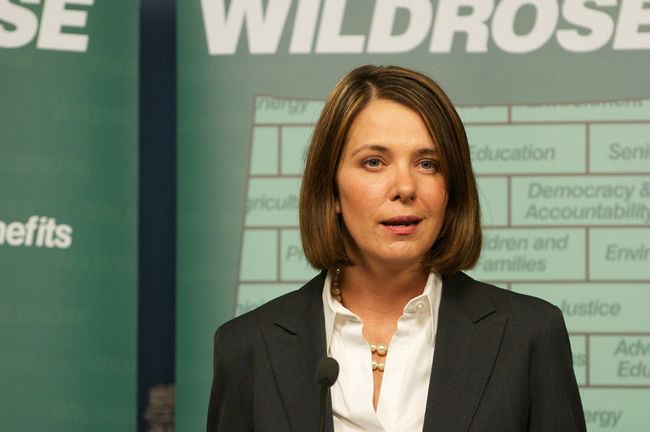 After her time as a board trustee Smith joined the Calgary Herald as a columnist with the editorial board. She then went on to succeed Charles Adler as host of the national current affairs program Global Sunday, a Sunday-afternoon interview show on Global Television. She also hosted two talk radio programs focused on health policy and property rights.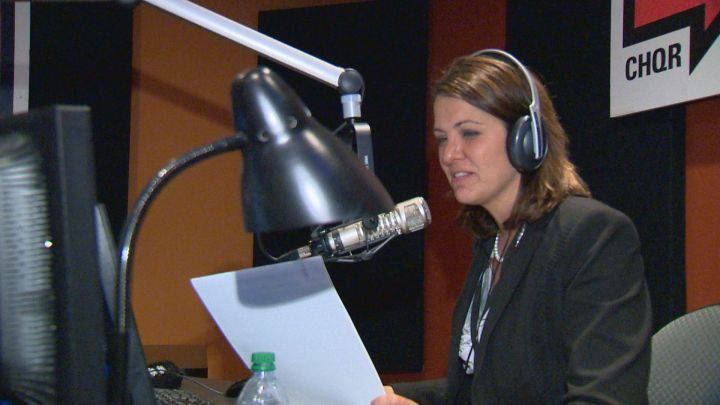 In 2004, Smith was named one of Calgary's "Top 40 Under 40".
In September 2006, she co-hosted the Calgary Congress, a national assembly of citizens and economic and constitutional specialists to consider basic federal reforms for Canada.
Smith was hired by the Canadian Federation of Independent Business in 2006, becoming provincial director for Alberta.
Politics
Smith supported Ted Morton in the 2006 PC leadership election. Morton lost to the more centrist Ed Stelmach and Smith became increasingly disillusioned with what she claims were Stelmach's "free-spending ways". Smith cites the 2008 provincial budget as a turning point where she determined that Stelmach's government had 'lost its way'.
Party leadership
Smith quit the PC party in 2009 and joined the Wildrose Alliance. The Tories were unnerved enough by Smith's defection that they sent MLA Rob Anderson, one of the more fiscally conservative members of their caucus, to talk Smith out of it. Years later, Smith recalled that despite the Tories' reckless spending, there was no credible alternative on the right. Smith refused to stay, saying that there was no hope of restoring Alberta to fiscal sanity under the Tories, and that the Wildrose was the only credible chance at electing a fiscally conservative government. As far as she was concerned, she told Anderson, "This (Tory) government is beyond redemption. It's out of control."
Later that year, Smith was recruited by Wildrose officials to run for the leadership of the party. During the course of the leadership campaign outgoing leader Paul Hinman was victorious in a by-election in the riding of Calgary-Glenmore. His win meant he was one of four in the Wildrose caucus; by the time Smith was elected leader on October 17, 2009, support for the party had quadrupled since the 2008 election. After Smith was elected leader, support for the Wildrose Party continued to grow. Smith convinced three PCs who served in government to cross the floor to join the Wildrose Party: Rob Anderson and Heather Forsyth, and later Guy Boutiller.
2012 election
For most of the time before the 2012 provincial election, it appeared that Smith was poised to become the first woman to lead a party to victory in an Alberta election. Numerous polls indicated that the Wildrose Party could defeat the governing Progressive Conservatives, who were also led by a woman, Premier Alison Redford. The PCs had governed the province since 1971, the second-longest unbroken run in government at the provincial level.
The Wildrose Party won 17 seats on 34.3% of the popular vote, and took over Official Opposition status from the Alberta Liberal Party. Smith was elected to the Legislature from Highwood, just south of Calgary, on the same day, defeating John Barlow, editor of the Okotoks Western Wheel.
Political pundits suggested Wildrose lost their early polling lead over the Progressive Conservatives due to Smith's defence of two Wildrose candidates who had made controversial remarks. Allan Hunsperger, running in an Edmonton riding, had written a blog post claiming that gays would end up in a "lake of fire" if they did not renounce their lifestyle. Ron Leech had claimed he would have a leg up on the competition in his Calgary riding because he was white. According to the National Post, Hunsperger and Leech's extreme views, as well as Smith's refusal to condemn them, cost her a chance of unseating Redford. Ultimately, Wildrose was denied victory mainly because it was unable to get any foothold in the urban areas. It won only two seats in Calgary and was completely shut out in Edmonton.
In appraising the election results at the Wildrose 2012 annual general meeting, Smith advocated freezing out candidates who cannot respectfully communicate their views in future elections. Smith asked members to adopt a forward-looking policy platform for the next election.
Rejoining the Progressive Conservative Party
After Redford was forced out of politics in the spring of 2014 due to allegations of corruption, Smith's Wildrose party was initially the major beneficiary. However, this momentum stalled when former federal cabinet minister Jim Prentice became PC leader and premier. Under Prentice, the PCs swept four by-elections in October. Smith was dealt a second blow at the Wildrose annual general meeting, when an anti-discrimination resolution that she strongly supported was voted down while she was out of the room.
On December 17, 2014, Smith announced that she, deputy leader Rob Anderson, and seven other Wildrose MLAs were crossing the floor to join the PCs. Smith had criticized two other Wildrose MLAs for defecting to the PCs a month earlier; she had publicly stated that "there'll be no more floor crossings." It was later revealed, however, that Smith and Prentice had been in talks about a possible merger for several months. Smith said that several conversations with Prentice revealed that they shared much common ground, particularly on fiscal issues. Ultimately, she concluded that it made little sense for her to continue in opposition. "If you're going to be the official Opposition leader," she said, "you have to really want to take down the government and really take down the premier. I don't want to take down this premier. I want this premier to succeed." Several weeks after Smith joined the Progressive Conservatives, in a Facebook post, she apologized for the anger caused by her move and for not consulting with Albertans before making the decision. At the same time, she stood by her decision to "unify conservatives" in the province, and indicated that she intended to seek the Progressive Conservative nomination in Highwood for the next election.
Smith was defeated in her bid for the PC nomination in Highwood by Okotoks Councillor Carrie Fischer on March 28, 2015. Fischer lost to Wildrose candidate Wayne Anderson. Since her retirement from provincial politics, Smith has joined Calgary radio station News Talk 770 as the afternoon show host.
Public image
Smith presents herself as a libertarian, particularly on moral issues. She is pro-choice on abortion, and also supports same-sex marriage. A Wildrose insider told Calgary Herald editorial page editor Licia Corbella that Smith had grown increasingly uncomfortable leading a party with a strong tinge of social conservatism. Smith herself told CBC News that the defeat of the anti-discrimination resolution led her to seriously consider returning to the PCs.
She has a declared affinity towards former Reform Party leader Preston Manning, and to Stephen Harper, with whom she shared a mentor, Tom Flanagan. Smith distanced herself and the Wildrose Party from Flanagan in February 2013, after he made controversial remarks regarding child pornography. She has been described as media-savvy and adept at presenting a professional and polished image.
She lives in High River, a town south of Calgary.
References
Danielle Smith Wikipedia
(Text) CC BY-SA