Full Name

Daniel McDonald




Name

Daniel McDonald





Role

actor


Siblings

Christopher McDonald







Born

July 30, 1960 (

1960-07-30

) Scranton, Pennsylvania, United States


Spouse

Mujah Maraini-Melehi McDonald (m. 1999–2007)




Movies

Where the Boys Are '84, The Ice Storm, What's Love Got to Do with It, The Betty Ford Story, At Risk


Died

February 15, 2007 (aged 46) New York City, New York, U.S.




Similar

Christopher McDonald, Karen Ziemba, Tate Donovan
Casey max daniel mcdonald broadway star
Daniel McDonald (July 30, 1960 – February 15, 2007) was an American actor who guest-starred in many TV shows including CSI: Miami, Law & Order, "Murder, She Wrote" and Sex in the City. He was also involved in Broadway, performing in Mamma Mia!.
Contents
Melissa errico anna kendrick daniel mcdonald and the original broadway cast of high society
Personal life
McDonald was born the youngest of seven children in Scranton, Pennsylvania and raised in Romulus, New York. He graduated from Ithaca College.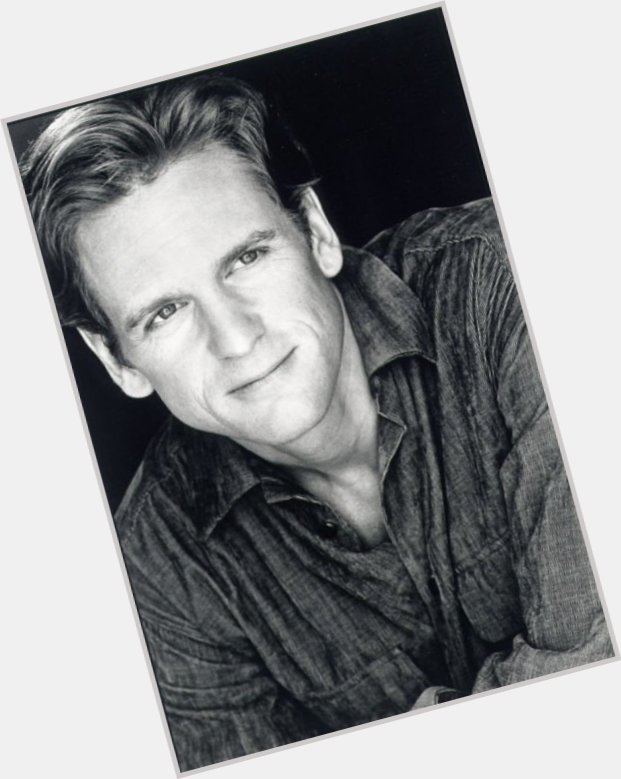 McDonald's older brother, Christopher McDonald, is also an actor who is seen in many films and television shows.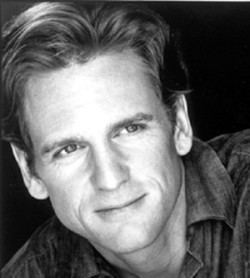 He met Mujah Maraini-Melehi during the rehearsals for Steel Pier. The couple were married in 1999 and had two children.
Career
He was a life member of the Actors Studio. He also studied at the Royal Academy of Dramatic Art in London, with Paul Curtis of the American Mime Theatre, and with Sanford Meisner on the island of Bequia in the British West Indies where he met long-time friend and photographer Michael Sanville.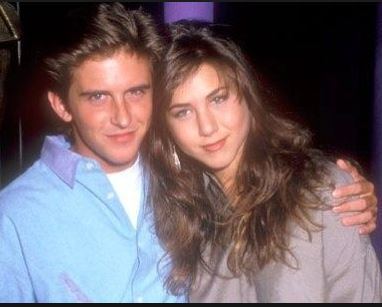 McDonald received a 1997 Tony Award nomination for his lead role in Steel Pier, which co-starred Karen Ziemba and Gregory Harrison.
In 2002, Daniel McDonald replaced Alan Campbell as lead in the national tour of Contact.
The Gift: Life Unwrapped, McDonald's last film, was released posthumously in May 2007.
He recorded an album True Love.
Death
Daniel McDonald, died on February 15, 2007 at his home in New York. He was 46. The cause was brain cancer, said Jason Brantley, a spokesman for Mr. McDonald's family. His survivors include his wife, Mujah Maraini-Melehi, and two children, Fosco and Ondina. Funeral services was held February 24, 2007 at the Cathedral Church of Saint John the Divine in New York City.
In 2015, information came to light McDonald, had a five-year relationship that ended in 1994 with actress Jennifer Aniston before he married. Jennifer Aniston's reflection of McDonald angered his widow.
Aniston, called McDonald "my first love" in an interview with the New York Times. "He would have been the one," Aniston continued. "But I was 25 and stupid. He must have sent me Justin [Theroux] to make up for it all."
Mujah Maraini-Melehi, answered with a statement on Facebook speaking of the media and the "Friends" alum. "Please respect our love and especially our Loss," Maraini-Melehi, who remarried, posted to Facebook. "The children lost their father. I lost my partner."
"Daniel and Jennifer had a relationship over 20 years ago, when they were both still very young. She made a life choice, but so did he."
"I am sorry that Jennifer did not realize the treasure that was Daniel when she had the chance, long before he and I met and long before he died," Maraini-Melehi added.
"It pains me to read the headlines that allude to her losing him tragically when she was not present during his long and difficult illness. That said perhaps Daniel's gift was to teach her how to love and appreciate Justin Theroux."
"After Daniel died, I reached out to her [Aniston] to give her back all the photographs from the time they were together," Maraini-Melehi wrote. "I never got an answer back from her."
Filmography
Actor
2004
Tempting Adam (TV Movie)
as
Miles
2004
CSI: Miami (TV Series)
as
Gary Nielson
- The Oath (2004) - Gary Nielson
2001
Law & Order: Special Victims Unit (TV Series)
as
Byron Marks
- Secrets (2001) - Byron Marks
2000
Madigan Men (TV Series)
as
Serge
- Love's Labor Lost (2000) - Serge
2000
Where Is My Son? (TV Movie)
as
McCarthy
2000
D.C. (TV Series)
as
Dryder
- Guns and Roses (2000) - Dryder
- Party (2000) - Dryder
- Blame (2000)
1999
Sex and the City (TV Series)
as
Roger Cobb
- Shortcomings (1999) - Roger Cobb
1998
Law & Order (TV Series)
as
Bernard Dressler
- Under the Influence (1998) - Bernard Dressler
1997
The Ice Storm
as
Weatherman
1996
All My Children (TV Series)
as
Dr. Brad Phillips
- Episode #1.6969 (1996) - Dr. Brad Phillips
- Episode dated 18 July 1996 (1996) - Dr. Brad Phillips
- Episode #1.6768 (1996) - Dr. Brad Phillips
1995
New York Undercover (TV Series)
as
Milton Allen
- Color Lines (1995) - Milton Allen
1995
New York News (TV Series)
- Cost of Living
1995
As Good as Dead (TV Movie)
as
Thomas A. Rutherford
1994
Herman's Head (TV Series)
as
Roy
- A Head in the Polls (1994) - Roy
1993
What's Love Got to Do with It
as
London Announcer
1993
Bound by Honor
as
Gallery Assistant
1992
Columbo (TV Series)
as
Strassa
- No Time to Die (1992) - Strassa
1990
The Baby-Sitters Club (TV Series)
as
Photographer
- Stacey's Big Break (1990) - Photographer
1989
Murder, She Wrote (TV Series)
as
Bobby Shipton
- Mirror, Mirror, on the Wall: Part 2 (1989) - Bobby Shipton
- Mirror, Mirror, on the Wall: Part 1 (1989) - Bobby Shipton
1988
Freddy's Nightmares (TV Series)
as
Mark
- Freddy's Tricks and Treats (1988) - Mark
1988
Cagney & Lacey (TV Series)
as
Frank Myerling
- Yup (1988) - Frank Myerling
1987
Home Fires (TV Movie)
1987
Million Dollar Mystery
as
Crush
1987
Mr. President (TV Series)
as
Fred
- Pilot (1987) - Fred
1987
The Betty Ford Story (TV Movie)
as
Mike Ford
1986
A Year in the Life (TV Mini Series)
as
Eric Castle
- Christmas '86 (1986) - Eric Castle
- Springtime/Autumn (1986) - Eric Castle
1986
Thompson's Last Run (TV Movie)
as
Casino
1985
Shadow Chasers (TV Series)
as
Hall
- Spirit of St. Louis (1985) - Hall
1985
Call to Glory (TV Series)
as
Nick Oliver
- JFK: Part 2 (1985) - Nick Oliver
- JFK: Part 1 (1985) - Nick Oliver
1985
The Falcon and the Snowman
as
Clay (as Dan McDonald)
1985
The Fall Guy (TV Series)
as
Brian Carlin
- Her Bodyguard (1985) - Brian Carlin
1984
Where the Boys Are
as
Camden Roxbury
Self
1997
The 51st Annual Tony Awards (TV Special)
as
Self - Nominee
Archive Footage
2007
The Gift: At Risk
as
Stephan
References
Daniel McDonald (actor) Wikipedia
(Text) CC BY-SA