Daniel Fernando Abugattás Majluf (born 14 April 1955 in Arequipa) is a Peruvian businessman and politician (PNP). He has been a Congressman representing the constituency of Lima since 2006, and is the incumbent President of the Congress.
Daniel Abugattás studied law at the Pontifical Catholic University of Peru in Lima. Subsequently, he pursued a master program in economic law at the Universidad Autónoma Metropolitana in Xochimilco, Mexico, from 1980 to 1981. Moreover, in 1982, he took a specialization course in quality management at the Japanese Association for Overseas Technical Scholarship (AOTS) in Osaka. From 1980 to 1994, he worked as a procurator for Fabrica Moderna S.A. in Lima. From 1994 to 2006, he was the general director of Nielsen Peru.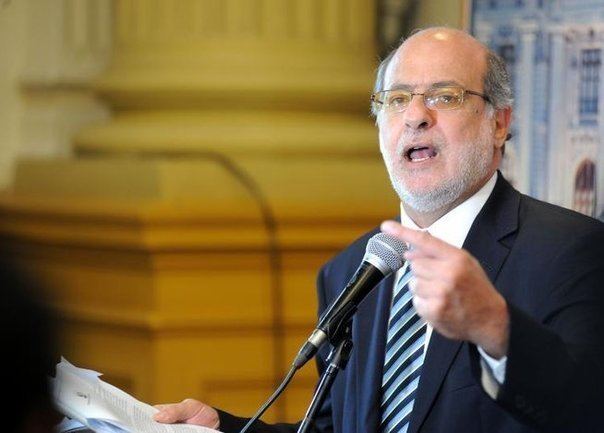 In 2006, he was elected as a congressman on the joint Union for Peru and Peruvian Nationalist Party list, representing the city of Lima. After the breakup of the alliance following the 2011 elections, Abugattás decided to sit with the Nationalists. From 2007 to 2011, he was a member of the political commission of the Nationalist Party. From 2010 to 2011, Abugattás was the spokesman of the Nationalist bench in Congress. After Ollanta Humala and his Nationalists-dominated Peru Wins alliance won the 2011 general election, in which Abugattás could defend his seat, he was elected President of the Congress.