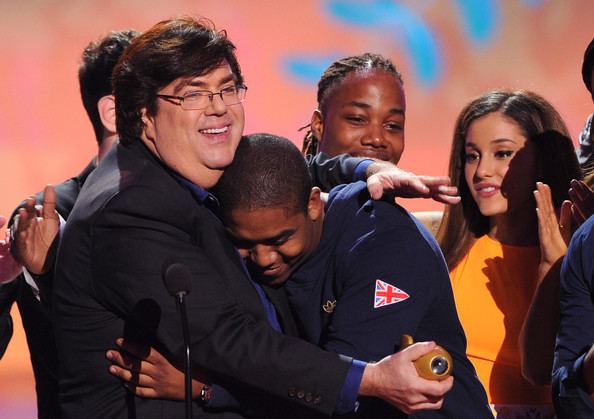 Schneider was born and raised in Memphis, Tennessee, to parents Harry and Carol Schneider (both deceased). He attended Harvard University for one semester. After returning to Memphis, he worked repairing computers. Soon after, he moved to Los Angeles to pursue an acting career, and eventually a screenwriting career.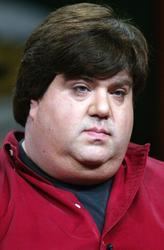 In the 1980s, Schneider appeared in several films including Making the Grade and Better Off Dead. Schneider also appeared in the films The Big Picture, Happy Together and Hot Resort (1985).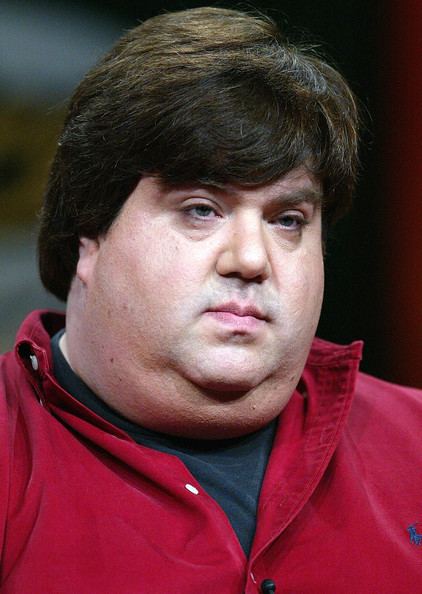 In 1986, Schneider played Dennis Blunden on the ABC television sitcom Head of the Class. The series ran for five seasons from 1986 to 1991. In 1993, Schneider starred in the series Home Free, and in 1994, he played Shawn Eckhardt in Tonya & Nancy: The Inside Story, one of two made-for-television films about the Tonya Harding-Nancy Kerrigan scandal.
Schneider makes cameo appearances in TV series that he has helped to create/produce. He has made cameo appearances in All That (and its subsequent film Good Burger), Kenan & Kel, The Amanda Show, Zoey 101, iCarly, and Henry Danger. Schneider also does voiceovers in many projects.
Television series
In 1988, Schneider co-hosted the second annual Nickelodeon Kids' Choice Awards, where he met Albie Hecht, a development executive for Nickelodeon. In 1993, Hecht, now head of production for the network, hired Schneider to work on a new sketch-comedy show for children called All That. After writing the pilot episode, Schneider worked as producer, executive producer, and writer on the show. Schneider quit All That after the first four seasons to run The Amanda Show. The show's ratings soon declined, and it was cancelled in the 2000–2001 season. Nickelodeon then asked Schneider to come back and revamp All That in 2001. Schneider agreed, and All That returned to Nickelodeon in 2002. It ran for another four seasons until 2005, bringing All That to the end of its 10-season run.
From 1996 to 1997, Schneider was an executive producer and a writer for Kenan & Kel. Schneider guest-starred in an episode and was an executive producer during the first two seasons. He continued working as a consultant for the remainder of the series. In 1998, Schneider began his career as a show creator with Guys Like Us. The series is one of only two series Schneider created that was produced for broadcast network television. The show was cancelled after its first season due to low ratings and poor reviews.
The next two shows created by Schneider starred Amanda Bynes, who had worked with Schneider on All That. The Amanda Show ran from 1999 until 2002 on Nickelodeon and was a spin-off from All That. Schneider himself often appeared on The Amanda Show as a frustrated old man who was frequently the victim of strange prank phone calls. Schneider co-created What I Like About You with former Friends writer/producer Wil Calhoun. It premiered in 2002 on The WB and ran until 2006. Schneider was an executive producer during the show's first two seasons.
Schneider returned to Nickelodeon in 2004 with the show Drake & Josh. The series starred Drake Bell and Josh Peck, who were actors on The Amanda Show, and Miranda Cosgrove, who would later star in another of Schneider's shows, iCarly. Overlapping both Drake & Josh and iCarly, Schneider created the show Zoey 101, which starred Jamie Lynn Spears. Zoey 101 was Schneider's first and to date only single-camera format program and the first to be presented in a letterbox format. Schneider also guest-starred in the Zoey 101 series finale "Chasing Zoey", playing a cab driver. After the show was cancelled in 2008, Schneider began working on a new project for one of the actresses, Victoria Justice. That show, Victorious, premiered in 2010 after the 2010 Kids' Choice Awards. A dual-show spin-off of both iCarly and Victorious called Sam & Cat premiered in 2013. It was cancelled after 36 episodes.
Following the cancellation of Sam & Cat, Schneider co-created Henry Danger with Dana Olsen. The show premiered in 2014. The following year, Schneider created Game Shakers, which reunited him with actor and Nickelodeon veteran Kel Mitchell. Schneider also serves as Executive Producer.
A New York Times article (September 7, 2007) said that Schneider "has become the Norman Lear of children's television."
Films
Schneider has also been involved in films. He wrote the film Good Burger, which starred Kenan Thompson and Kel Mitchell (and featured Schneider himself in a supporting role). The film was a successful moneymaker for Paramount Studios, and has begun to enjoy "cult film" status over recent years. Good Burger was spun off from a popular comedy sketch which Schneider produced on his Nickelodeon television show All That.
Schneider also wrote and co-produced the film Big Fat Liar which starred Frankie Muniz, Amanda Bynes, Paul Giamatti and Donald Faison. The film earned nearly $52,000,000 in box office.