Covid-19
Dan Webb





Attorney






Loyola University Chicago School of Law
Daniel K. "Dan" Webb is an American attorney and former U.S. attorney, known for his involvement in high-profile prosecutions and corporate defense.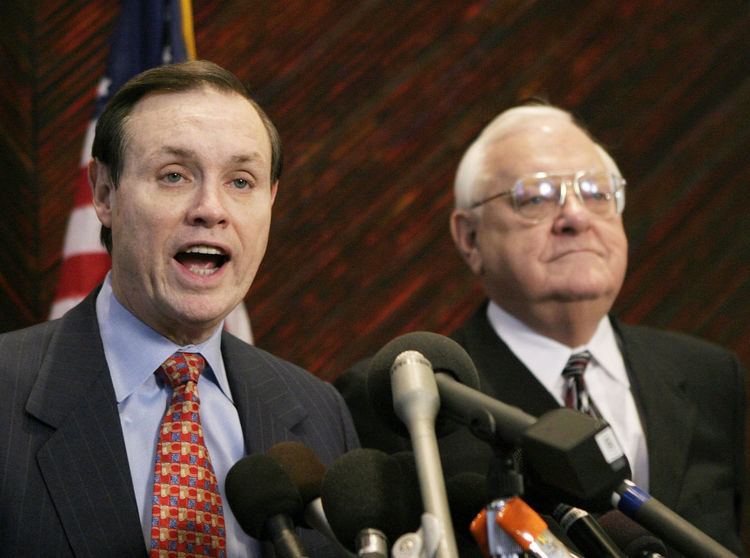 Webb graduated from Western Illinois University in Macomb, Illinois. Webb attended Loyola University Chicago School of Law, receiving a J.D. in 1970.
Webb is a former United States Attorney for the Northern District of Illinois, serving from 1981 to 1985. From 1970 to 1976, he was an assistant U.S. attorney in the special prosecutions division of the U.S. attorney's office of the Northern District of Illinois. In 1990, Webb received international attention for his prosecution of retired Admiral John Poindexter in the Iran–Contra affair. However the convictions were overturned on appeal
As a federal prosecutor in Illinois, he gained fame for his lead role in the Operation Greylord investigations into judicial corruption in Cook County, Illinois.
After leaving public service, his focus was on defense, especially of white-collar crime and allegations of corporate malfeasance. He was lead defense trial counsel for General Electric in a price-fixing case; represented Microsoft in antitrust litigation; and represented Philip Morris in its tobacco-related litigation.
He is a co-executive chairman of the Winston & Strawn law firm.
Dan K. Webb Wikipedia