Daniel Boyle (born 14 August 1962) is a former Irish Green Party politician who served as Deputy Leader of Seanad Éireann and a Senator from 2007 to 2011. He served as a Teachta Dála (TD) for the Cork South–Central from 2002 to 2007. He currently works as campaign manager for the Wales Green Party, in their Cardiff office.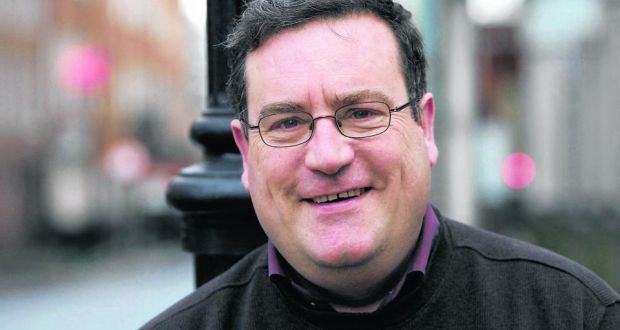 Boyle was born in Chicago, Illinois in the United States to emigrant Irish parents. He has lived in his mother's native city of Cork since eight years of age, in the Turners Cross area of the city. He was educated at local schools; Scoil Chríost Rí and Coláiste Chríost Rí, and at the Cork Institute of Technology where he studied Business Studies and Child Care.
In 1991 he was elected to Cork City Council. At the 2002 general election he was elected to Dáil Éireann for the Cork South–Central constituency. He was the Green Party spokesperson on Finance, Social and Family Affairs and Community, Rural Development and the Islands during the 29th Dáil. He was also the party Chief Whip. In 2003 he resigned his seat on Cork City Council where he was replaced by Chris O'Leary.
At the 2007 general election, Boyle lost his seat in the Dáil. He was subsequently part of the Green Party team that negotiated a programme that brought the party into the Irish government for the first time in its history. He was nominated by the Taoiseach to Seanad Éireann on 3 August 2007. He was appointed as Deputy Leader of the Seanad on 16 August 2007.
He was an unsuccessful candidate in the 2009 European Parliament election for the South constituency.
Commenting on Willie O'Dea's defamation case on 17 February 2010, Boyle said that he has "no confidence" in O'Dea and declaring him to be "compromised". On 18 February 2010, O'Dea resigned as Minister for Defence.
He ran for Dáil Éireann in Cork South–Central constituency at the 2011 general election. He failed to get elected, polling 2.5% of the vote and thus losing his right to reclaim expenses. He stood as a candidate in the 2011 Seanad election on the Industrial and Commercial Panel but was not elected. He was an unsuccessful Green Party candidate for Cork City Council at the 2014 local elections. Boyle receives a government pension of just over twenty thousand euro a year.
In 2011 he launched a music career. His first album is called Third Adolescence.
He was then hired by the Wales Green Party in 2015 as their campaign manager for the 2016 Welsh Assembly election.