Damian McGillicuddy (born 15 July 1970 in Widnes) is an English photographer specialising in fashion and glamour photography. Within these industries he is also sometimes referred to as Lord McGillicuddy (due to his inherited title, Lord of Kerry), The Magician, or The Big Dog.
When asked, "why photography?" in 2009, McGillicuddy answered, "girls."
He went on to say,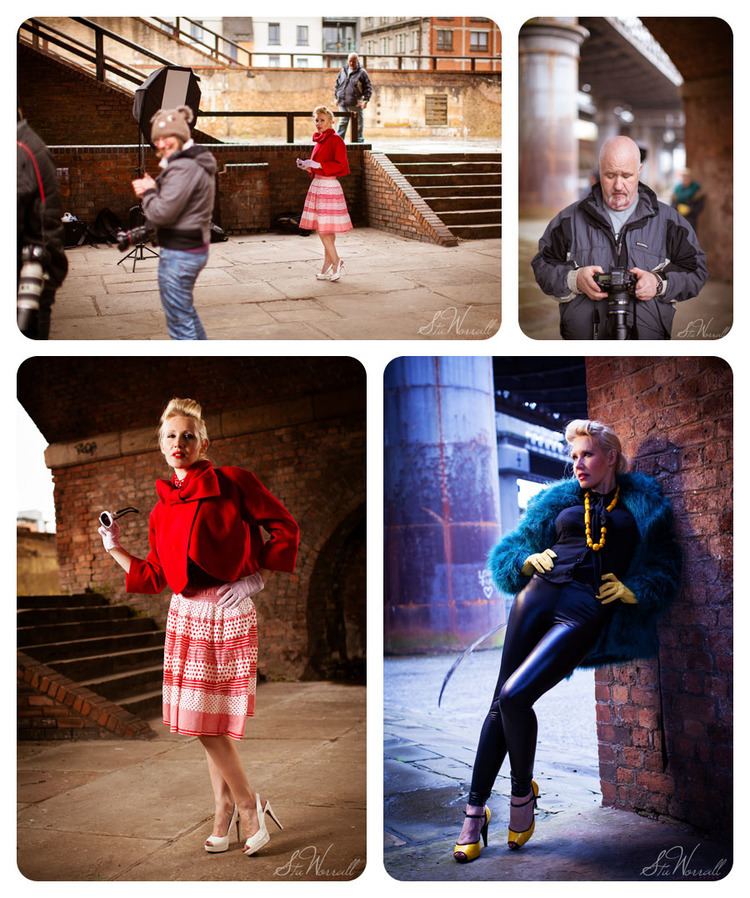 It was my uncle Brian who baptised me in the art of photography. I was 11 years old and my first camera was a Ricoh XR-1.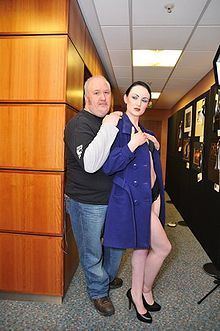 At just thirteen years old, McGillicuddy commenced an arts degree but claims he did not thrive artistically at college and that the head of faculty told him he would never become a professional photographer. In 1986, aged sixteen, he left college and opened the photographic business Art 4 Art's Sake, which today is run from his purpose built studio in Chester Oakbase House.
In 2013, his achievements lead to Damian being instated as Olympus UK's Principle Photographer and Educator – a position that he is extremely proud to hold.
Damian and Olympus have been working together very closely over the last 12 months, beginning at Focus 2012 with the launch of the OM-D. Since then has gone from strength to strength. Over the past 12 months Damian has been working on Olympus UK's behalf – testing their latest and greatest equipment, running courses and shooting the stunning imagery that Olympus have been using to advertise the OM-D.
In 2014 Damian McGillicuddy attended the SWPP convention and was awarded the "Grand Master Bar Award", this was what SWPP had to say regarding this award:
"When you have achieved your Grand Masters within The Societies, further bars can be achieved for continuous support and for giving back to the photographic industry. It gives us great pleasure to award this to Damian McGillicuddy."
As well as shooting for numerous companies and other clients over a twenty-three-year-long career, from high-profile latex designer Atsuko Kudo to photographic lighting company Quantum, McGillicuddy also teaches photography and in 2008 launched his 'DMLS' range of portable photographic lighting equipment.
His celebrity client list includes the Conservative British Prime Minister John Major as well as various actors and musicians.
In December 2009, McGillicuddy was named as one of the UK's best fine art nude and glamour photographers by Nude & Glamour Photography magazine, alongside such industry icons as John Swannell.
Among others, McGillicuddy has been awarded the following:
Five UK Master Photographer of the Year titles
Eleven UK Awards of Excellence
Fifty-nine Fuji Professional Awards
The Societies Fashion Photographer of the Year, 2008
The Societies Contemporary Portrait Photographer of the Year, 2008
The Societies Environmental Photographer of the Year, 2008
Damian becomes the first photographer ever to be presented with a Double Masters Award, 2010
Damian is awarded the rank of Master Craftsman by the Guild of Photographers, 2011
Damian becomes Olympus UK's principle photographer and educator, 2013
Damian achieves Grand Master Bar by the The Societies, 2014

McGillicuddy's photographs also regularly win Gold Awards in The Societies' monthly competition.
In 1998, McGillicuddy was involved in a vehicle collision that resulted in one of his legs being crushed and later amputated below the knee. In 2002, the British tabloid press reported that his wife, Christine McGillicuddy, was filing for divorce, citing the amputation as the cause. He was able to successfully rebut her claim by citing her extramarital affairs with other men as the true reason for the divorce.
Today, McGillicuddy walks with a prosthesis and lives with his wife and business partner, Lesley McGillicuddy, who is also a photographer, in Warrington and keeps a regularly updated blog.