The next two years saw him releasing 2012's "Remember Me" featuring singer Jessie J and 2013's "Broken". Daley's debut album Days & Nights was released in February 2014 to critical acclaim and generated the Pharrell Williams-produced top ten hit "Look Up" on the Billboard's Adult R&B Songs.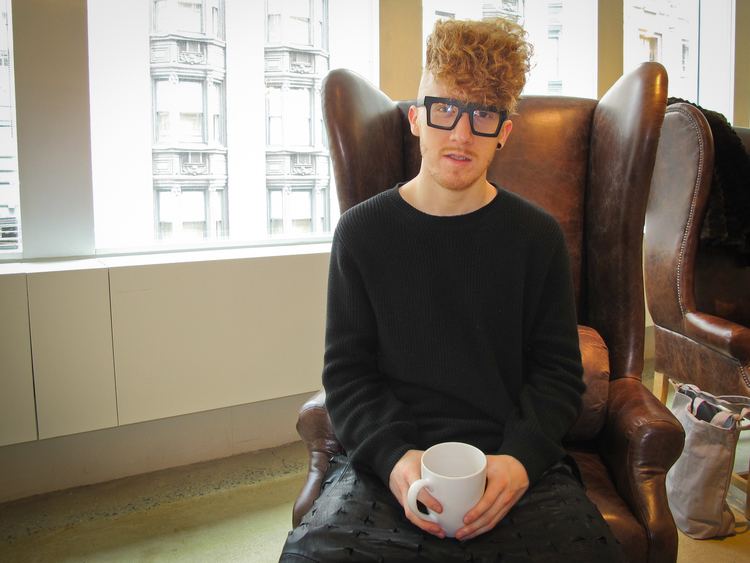 Daley was born and brought up in the suburbs of Manchester in the North-West of England. He completed secondary school, college and University studying Design & Art Direction at Manchester Metropolitan, pursuing music in his free time. He lived in Manchester until age 21, when he quit his job as a Graphic Designer and relocated to London to focus on making music.
With some early demos, Daley took to the London live scene, performing at open-mic nights, jam sessions and new talent stages including 'Troy Bar' in Hoxton, 'iLuvLive' in Camden and widely respected music industry showcase 'Wired' at Shoreditch House. He would often find himself on the same stages as fellow emerging artists Ed Sheeran, Jessie J, Emeli Sande and Maverick Sabre - who later became his contemporaries and many of which he has since collaborated or toured with.
While steadily making a name for himself Daley caught the attention of Gorillaz co-creator Damon Albarn, who invited him to meet and work on new material for the cartoon band's Plastic Beach album, resulting in their 2011 single "Doncamatic", which Daley co-wrote and fronted as lead vocalist. It shot him into the spotlight, appearing in the band's first non-cartoon music video and joining the Escape to Plastic Beach World Tour, along with Little Dragon, De La Soul, Lou Reed and Snoop Dogg.
The collaboration enhanced Daley's visibility within the industry, and early radio airplay started largely at BBC Radio 1Xtra, who's DJ's Twin B, Ras Kwame, Ronnie Herel and MistaJam all championed the singer. This eventually lead to him taking part in emerging artist discovery platform BBC Introducing, where he was invited to record three of his songs at the world famous Maida Vale Studios in London, and began to attract the attention of record labels.
Daley's first solo offering was the Those Who Wait mixtape in late 2011, an independently released free download that was distributed through his official website Daley.TV. The mixtape achieved 50,000 downloads in its first month, increasing to 150,000 downloads over the twelve months that followed and garnered Daley support from UK media including BBC's 'Sound of...' poll and online buzz from bloggers and fans alike. It consisted of ten songs, and showcased an alternative R&B sound. Stand out tracks included "Those Who Wait", "Game Over", "Smoking Gun", and an acoustic cover of 'Maxwell's "Pretty Wings", which became a viral favourite.
Daley has become known for his Alternative R&B sound, which contains hints of Soul, Electronica and Pop. His songwriting is vocal-lead and puts emphasis on vocal performance and arrangement, a trait that has often defined him when compared to his male contemporaries. He has referred to his sound as 'Future-Throwback' in interviews, stating that the music has a familiar, occasionally nostalgic feel, contemporised with a futuristic sonic and production. Daley has stated that he has been influenced predominantly by a mix of US and UK sounds and songwriters, has cited some of his influences as: Prince, Chaka Khan, Radiohead, Maxwell, Sade, Joni Mitchell, Imogen Heap and George Michael.
Daley tours throughout the US, UK and Europe and has sold-out headline shows from London's KOKO, to New York's SOB's and Highline Ballroom, to the El Rey Theatre in Los Angeles, 930 Club in Washington, D.C. and the Buckhead Theatre in Atlanta.
Daley has completed several sold-out headline tours around the US with legs in Europe, as well as a series of festivals and support shows. Artists he has performed with include Gorillaz, Miguel, Jessie J, Emeli Sande, Maxwell, Jill Scott, Maverick Sabre, Kelly Rowland and Earth, Wind & Fire.
Headline tours
Days & Nights Tour (2014) Headline US Tour (30 dates)
Daley, Unplugged Tour (2014) Headline US Tour (15 dates)
Look Up Tour (2013) Headline US Tour (18 dates)
Those Who Wait Tour (2012) Headline UK / Europe Tour (15 dates)
2016 tour (2016) Headline USA (18 dates)
Support tours
Maxwell Summer Solstice Tour Opening act (2014)
Miguel UK Tour Opening act (2013)
Emeli Sande UK Tour Opening act (2012)
Maverick Sabre UK Tour Opening act (2012)
Gorillaz Plastic Beach World Tour Featured artist (2010)
Festivals
Essence Music Festival New Orleans, LA Mercedes-Benz Superdome (2017)
Essence Music Festival New Orleans, LA Mercedes-Benz Superdome (2014)
SXSW Festival Austin, TX (2014)
One MusicFest Atlanta, GA (2014)
Wireless Festival London, UK (2013)