Daggermouth was a Canadian pop punk/melodic hardcore band formed in 2004 in Vancouver. They started around early 2004 quickly building a solid reputation by touring with bands such as Moneen and SNFU. They were signed to Smallman Records and in late-2006 released their debut album Stallone. They continued to tour and in March 2007, released their second album Turf Wars.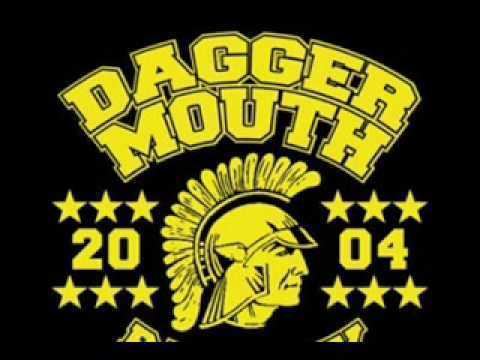 The band consisted of Nick Leadlay (vocals, formerly of the band Playboy Assassin), Kenny Lush (guitar, formerly of The Retreads), Stuart McKillop (guitar and vocals, formerly of End This Week With Knives), Erik Nielsen (bass), and Dan Donald (drums).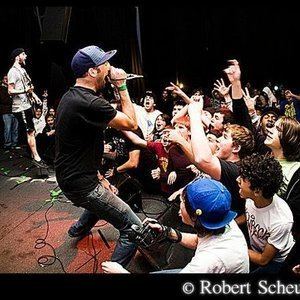 The band's sound is characterized by melodic vocals combined with pop-punk guitar riffs and basslines but with a more hardcore feel.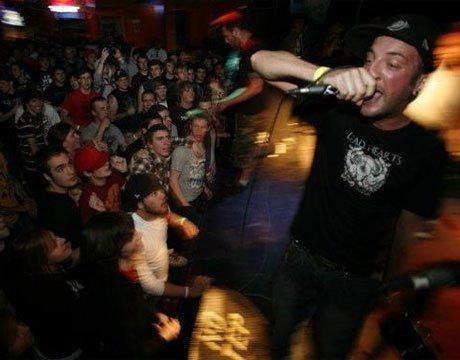 Their name is a reference to a robotic fish from the Family Guy episode "A Fish Out of Water".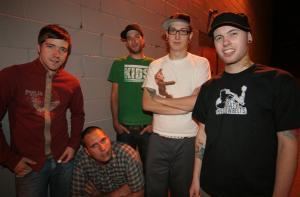 Past members include drummer J.J. Heath and bass player Dana W.R. Edwards who now play in Vancouver based band Carpenter. Jarrod Mochenross and Tom Hillifer also filled in on bass at certain points in time.
In November 2008, Leadlay officially announced their indefinite hiatus via a Myspace blog:
"Is dmouth over? yes and no..... yes in the sense right now we aren't playing shows/touring. we may not tour for a long time if ever again to be honest. will we ever play a show again? i don't know. the more time that passes the more i hope we do. i really would love to roll out to LA and SF and play some shows like the old days. Hell lets bring it back to where we started and get Heads Up to play a back yard show with us in Pomona!!! at this point it's hard to tell. The one thing that is a definite possibuilty though is making a new record. I know that may not be enough for some of you and i understand that. But at this point for heath reasons for myself as well as some of the other members of dmouth it may be all we can offer. I miss making music and that's why we all start bands anyway is to make songs we are stoked on." [sic]
The band says there is an album's worth of material demoed.
Stu has since been involved in a number of projects and continues to record bands. Dan has also continued playing in other bands and is currently drumming for Winnipeg, MB based pop punk band, Elder Abuse. Kenny has become a professional wrestler and has toured Japan and Korea numerous times competing.
Nick Leadlay has gone on to work as a fashion photographer and a successful agency represented creative retoucher/digital technician based out of Los Angeles, CA.
In October 2016 video surface of past members playing "Lassies Last Dance" sparking rumours of a reunion. The band has not confirmed any reunion shows.
In January the band confirmed that it is reuniting for Pouzza Fest in Montreal.