The film grossed $164 million worldwide on a budget of $60 million. It is also Murphy and Zahn's second collaboration after Dr. Dolittle 2 (2001).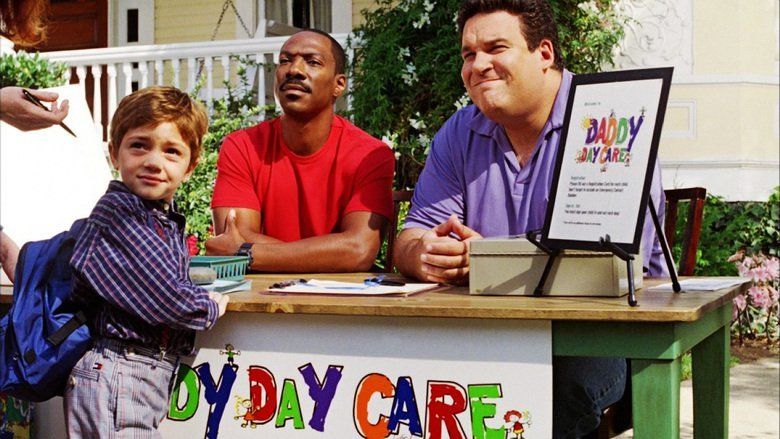 Charlie Hinton is a food products marketing executive whose wife Kim Hinton has just gone back to work as a lawyer. They enroll their child, Ben Hinton, in Chapman Academy, a very academic pre-school headed by a woman named Miss Harridan. But when Kim finds out how much the parents have to pay per month, she takes Ben out of Chapman and looks for other daycare facilities. Some time later, Charlie and his best friend, Phil Ryerson, are laid off. Unable to find either a suitable daycare or new employment, Charlie decides to open up a day care center in his home with the help of Phil, and calls it Daddy Day Care. At first, the local parents are suspicious of men wanting to work with kids, but as Daddy Day Care is cheaper and more child-centered than Chapman Academy, the latter begins to lose students.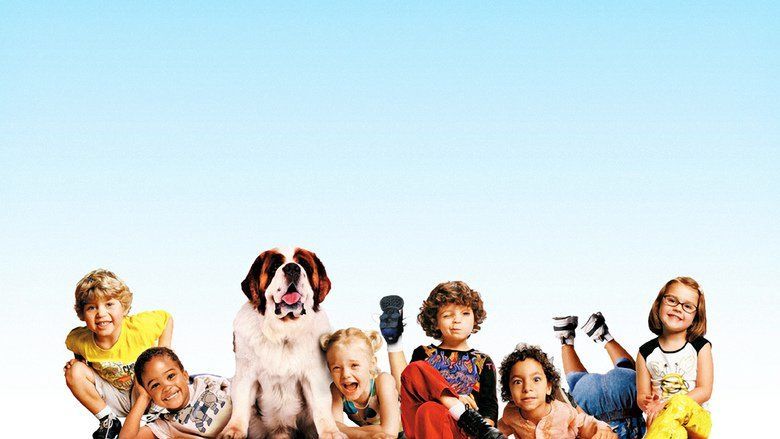 Unwilling to accept the presence of competition, Miss Harridan attempts to shut down Daddy Day Care by notifying child services that Charlie and Phil are not following the relevant regulations. Mr. Dan Kubitz, a director of child services, notifies them of the codes that need to be fixed, which Charlie and Phil quickly correct. Daddy Day Care grows in popularity and attracts more children. Mr. Kubitz informs Phil and Charlie that they need another employee to keep an appropriate ratio of children to caregivers. Luckily, Marvin, a nerdy former co-worker, had dropped by, and after seeing how good he is at entertaining the children, Phil and Charlie ask him about joining. Marvin is unsure at first, but then finds himself falling for Kelli, the single mother of Dylan and agrees.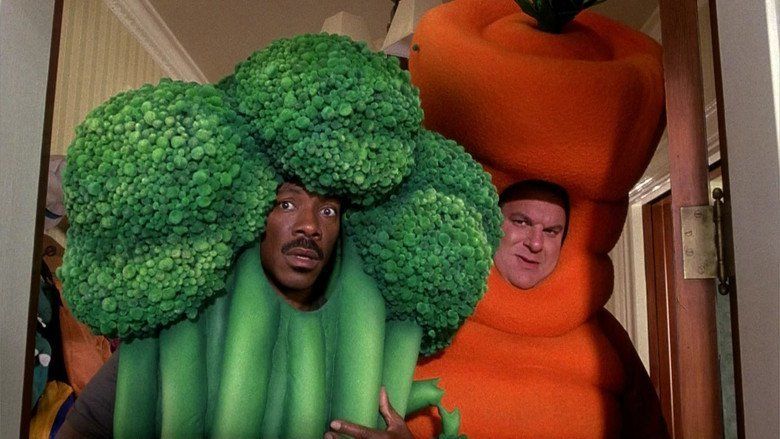 Later, Mr. Kubitz tells them they have too many kids to stay at Charlie's residence. They find an abandoned building with potential, but do not have the money to buy it. They hold a fund-raising event called "Rock for Daddy Day Care", which Miss Harridan finds out about. She and her assistant, Jenny, wreck the festival by unplugging a bouncy castle, filling the food with cockroaches, switching face paint with glue, releasing animals from the petting zoo, and turning on the park sprinklers. Daddy Day Care does not raise enough money. Shortly after, Charlie and Phil are offered their old jobs back, accepting Miss Harridan's offer to take the kids back to the academy. Marvin, heartbroken by the closing of the day care, declines Charlie and Phil's offer to be on board their marketing panel.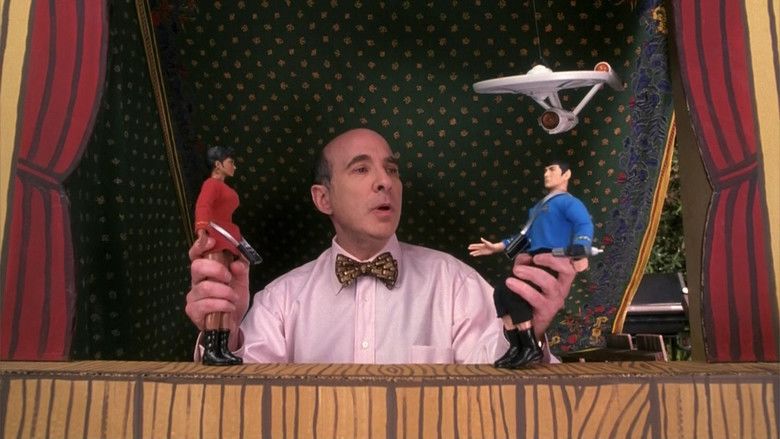 Charlie soon realizes during a cereal pitch that the time he has given to his new life, and the increased bond with his son is "the most important thing", and starts to question the morality of his current assignment (which involves marketing high-sugar breakfast cereal to children). He quits his job and tells Phil to quit with him. Then he and Phil pick up Marvin before heading off to Chapman Academy. During the confrontation between Miss Harridan and Charlie, Jenny makes the comparisons between the two. She discovers that unlike her boss, Charlie and Phil actually took the time to get to know the children to understand their needs. They successfully convince the children and their parents to return to Daddy Day Care, making it a raging success, causing Chapman Academy to shut down for good. Marvin is now in a relationship with Kelli, Miss Harridan gets demoted to a crossing guard, and Jenny joins Daddy Day Care at the new facility.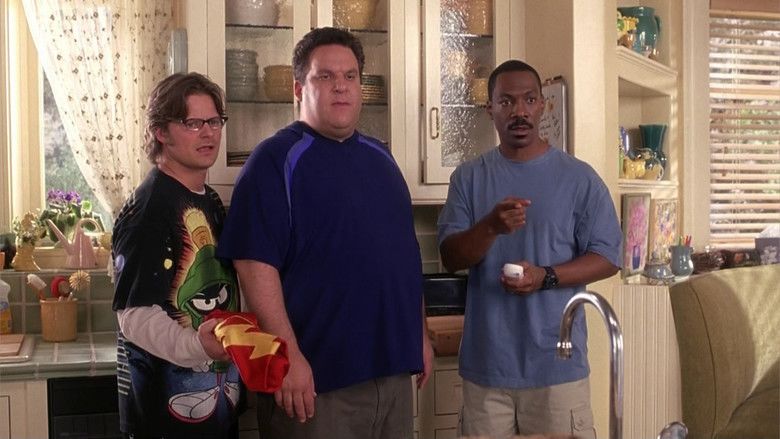 Eddie Murphy as Charlie Hinton
Jeff Garlin as Phil Ryerson
Steve Zahn as Marvin
Regina King as Kim Hinton
Anjelica Huston as Miss Harridan
Lacey Chabert as Jenny
Kevin Nealon as Bruce
Jonathan Katz as Dan Kubitz
Shane Baumel as Crispin
Max Burkholder as Max Ryerson
Jimmy Bennett as Flash/Tony
Leila Arcieri as Kelli
Khamani Griffin as Ben Hinton
Elle Fanning as Jamie
Felix Achille as Dylan
Hailey Noelle Johnson as Becca
Siobhan Fallon Hogan as Peggy
Arthur Young as Nicky
Wallace Langham as Jim Fields
Lisa Edelstein as Bruce's wife/Crispin's mother
Mark Griffin as Steve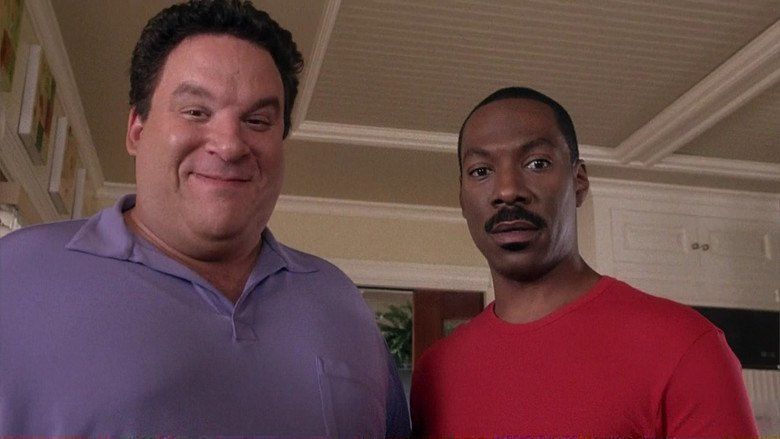 In April 2002, The Hollywood Reporter reported Eddie Murphy was to reteam with Steve Carr, whom directed Dr. Dolittle 2, in Daddy Day Care. In June 2002, Anjelica Huston was in negotiations to star in the film. The following month, Revolution Studios set Jeff Garlin, as well as Steve Zahn, to join Murphy in the film.
The movie was filmed on location in and around Los Angeles, California. Production was started on August 5, 2002, and wrapped on November 22, 2002. In December 2002, the film's poster was officially released, with the tagline: D-Day is coming.
On Rotten Tomatoes the film has an approval rating of 27% based on 128 reviews with an average rating of 4.5/10. The site's critical consensus reads, "Daddy Day Care does its job of babysitting the tots. Anyone older will probably be bored." On Metacritic, the film has a score of 39 out of 100 based on 31 critics, indicating "generally unfavorable reviews". Audiences polled by CinemaScore gave the film an average grade of "A-" on an A+ to F scale.
Despite the negative critical ratings, the film was a box office success, grossing over $160 million worldwide based on a $60 million budget. The film was released in the United Kingdom on July 11, 2003, and opened on #3, behind Charlie's Angels: Full Throttle and Bruce Almighty. The next two weekends, the film moved down one place, before finally ending up on #10 on August 3, 2003.
In August 2003, soon after the release of Daddy Day Care, Murphy was lured into making a sequel movie, although he hadn't signed up for the film.
A sequel was released on August 8, 2007, titled Daddy Day Camp, with Cuba Gooding, Jr. replacing Eddie Murphy's role as Charlie Hinton. In 2007, the film won the Razzie Award for "Worst Prequel or Sequel".