Covid-19
6

/

10

1

Votes

Alchetron

6

Rate This




United States




TBA




English




TBA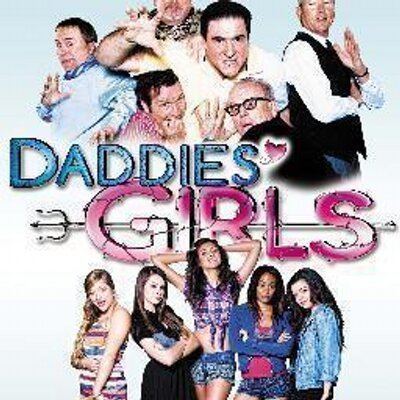 Daddies Girls is an upcoming Teen-Sex, Comedy starring Tony Ganios, Cyril OReilly, Dan Monahan, Mark Herrier, and Scott Colomby. The movie stars the former cast members of the cult teen-sex comedy Porkys, and it was announced in Los Angeles at the Hollywood Show in 2013. Additions to the cast include actors William Forsythe and Leslie Easterbrook.
Daddies Girls will deal with the themes of love and conflicts between the fathers and their daughters, and is set against a comedic backdrop of a protracted war of revenge between its leading ladies and their high-school rivals (a sisterhood of gangster girls called The Ashleys). A novel glimpse into an estrogen charged world of headstrong heroines, Daddies' Girls is replete with hapless males exposed to the full fighting fury of horny young women scorned, where bouncing breasts and flying female fists are the order of the day, and where frantic fathers learn that despite their most hilarious efforts to defend their little angels' virtue, they are powerless to stop their daughters from growing up.
A group of former playboys pay back for their wicked ways with their wild teenage daughters. The over-protective fathers try to protect their daughters from the wild misadventures of adulthood - only to fail miserably.
Tony Ganios
Cyril OReilly
Dan Monahan
Mark Herrier
Scott Colomby
William Forsythe
Leslie Easterbrook
Andrew Divoff
Jeffrey Combs
Jim Youngs
The majority of the cast members have been friends for over 30 years, since they starred together in the cult movie Porkys. Tony Ganios has stated that the storyline of the movie, is simply his "twisted take" on his friends and co-stars experiences of raising their own teenage daughters. He (Ganios) went on to say that the characters they play are simply "idiotic exaggerations" of themselves. The ex-playboys turned overprotective single dads will be portrayed by Scott Colomby, Tony Ganios, Mark Herrier, Dan Monahan, and Cyril OReilly (the stars of the cult comedy Porky's). Although the roles of the daughters havent been cast yet, in addition to the veterans from Porkys, actors Jeffrey Combs, Andrew Divoff, Leslie Easterbrook, William Forsythe, and Jim Youngs have also joined the project. Jim Youngs has previously worked with Ganios on The Wanderers.
On the 16th of May 2013 actors William Forsythe, Leslie Easterbrook, Jeffrey Combs, Andrew Divoff, and Jim Youngs were announced to having "committed to the project".
A Kickstarter campaign for the movie was planned to launch in May 2013, but it was delayed. The Kickstarter is now launching May 15, 2015.
Principal photography for Daddies Girls was scheduled to start in September 2013 (in Wilmington, North Carolina), but was delayed. Principal photography is expected to begin in October 2015.
The official website for the movie was launched on December 25, 2014, and the producers aim to raise the final amount of the movies funding through another Kickstarter campaign. The Kickstarter campaign will be launching on May 15, 2015, where the cast are hoping to raise a further $900,000.
Daddies Girls Wikipedia