Children

Oscar Julius Heinrich Ferdinand Nick

Movies

Neurosia: 50 Years of Perversity, Mutti: The Movie




Similar

Muriel Baumeister, Bettina Tietjen, Thomas Gottschalk




Profiles



Desiree nick uber ihre teilnahme am dschungelcamp willkommen osterreich
Désirée Saskia Nick (born 30 September 1956 in Berlin) is a German actress, comedian and author.
Contents
26 inas nacht mit desiree nick und nina hagen ard 23 10 2010
Life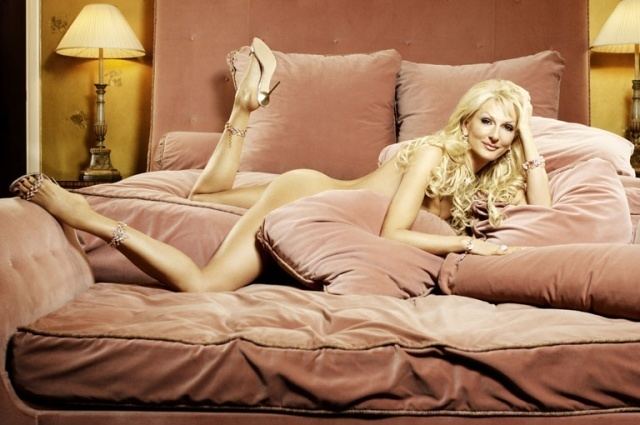 After going to school in Berlin, Nick studied ballet at Berliner Tanzakademie. She became a member of the ensemble of Deutsche Oper Berlin and later of Bavarian State Opera in Munich. Between 1982 and 1985 she lived in Munich and studied Roman Catholic theology. She then worked as a teacher for a few years. In the 1990s, Nick worked as an actress, and in 2000 she wrote her autobiography, Bestseller einer Diva - Seit Jahren vergriffen. In 2004, Nick had a legal issue with actress Anouschka Renzi. That same year, Nick became popular in Germany, when she won the TV show Ich bin ein Star – Holt mich hier raus!, the German version of I'm a Celebrity...Get Me Out of Here! Since 2005, Nick wrote several books. In one of them, Eva go home, she faced the controversial claims on her motherhood and family, published by former TV presenter Eva Herman.
Nick was in a relationship with Prince Heinrich Julius of Hanover for twelve years with whom she has one son.
Works by Nick
1997: Bestseller einer Diva: Seit Jahren vergriffen. Droemer Knaur, Munich 1997. ISBN 3-426-60665-8 (together with Volker Ludewig)
2005: Gibt es ein Leben nach vierzig? Eine Anleitung zum Entfalten in Theorie und Praxis. Gustav Lübbe Verlag, Bergisch Gladbach 2005. ISBN 3-7857-2204-4
2006: Was unsere Mütter uns verschwiegen haben. Der Heimtrainer für Frauen in Nöten. Krüger, Frankfurt a.M. 2006. ISBN 3-8105-1325-3
2007: Eva go home! Eine Streitschrift. S. Fischer, Frankfurt a.M. 2007. ISBN 978-3-596-17669-4
2008: Liebling, ich komm später: Das große Buch vom Seitensprung. Krüger, Frankfurt a.M. 2008. ISBN 978-3-8105-1326-7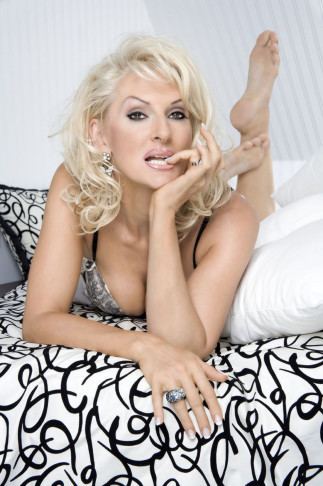 Filmography
Actress
2022
Twenty4Tim: Bling Bling (Music Video)
as
Principal Nick
2020
Enfant Terrible
as
Bärbel / Barbara Valentin
2019
Goblin - Das ist echt Troll
as
Katharina von Baden
2019
Under ConTroll
as
Marchioness of Baden
2015
Schmidts Katze
as
Frau Müller
2008
SOKO München (TV Series)
as
Hiltrud Limm / Valeska Laurin
- Der Golfsack (2014) - Hiltrud Limm
- Tod auf Zehenspitzen (2008) - Valeska Laurin
2013
Notruf Hafenkante (TV Series)
as
Rosi
- Beinhart (2013) - Rosi
2012
Dora Heldt (TV Series)
as
Helga
- Kein Wort zu Papa (2012) - Helga
2011
Laura's Star and the Dream Monster
as
Tentakel (voice)
2008
Türkisch für Anfänger (TV Series)
as
Kundin Kosmetikladen
- Die, in der die Toten auferstehen (2008) - Kundin Kosmetikladen
2005
Tolle Sachen (TV Series)
as
Wiebke Stiefelknecht
- 5 Jahre Tolle Sachen Gala (2005) - Wiebke Stiefelknecht
2004
Einmal Bulle, immer Bulle (TV Series)
as
Diva
- -wie auch in schlechten Tagen (2004) - Diva (as Desirée Nick)
2003
Mutti - Der Film
as
Barfrau Disco
2001
Ausziehn!
as
Sophia Schlund
2000
Fisimatenten
as
Frau Rosenberg
2000
Schrott - Die Atzenposse
1999
SK Kölsch (TV Series)
as
Bea Happy
- Ohne Rücksicht auf Verluste (1999) - Bea Happy (as Desiree Nick)
1999
Aimee & Jaguar
as
Erika (Die Freundinnen)
1997
Mama ist unmöglich (TV Series)
as
TV-Moderatorin
- Mama geht über Leichen (1997) - TV-Moderatorin (as Desiré Nick)
1995
Neurosia: Fifty Years of Perversion
as
Gesine Ganzmann-Seipel
Thanks
2019
Goblin - Das ist echt Troll (very special thanks)
Self
2023
Studio 3 - Live aus Babelsberg (TV Series)
as
Self
- Episode dated 26 January 2023 (2023) - Self
2023
Lip Sync Stories (TV Series)
as
Self
1995
Nachtcafé (TV Series)
as
Self
- Wie wir Weihnachten feiern (2022) - Self
- Traumwelt Adel - zwischen Faszination und Fassade (2018) - Self
- Die Lust an der Provokation - zwischen Nonsens und Notwendigkeit (2001) - Self
- Das Beste Lebensziel Ruhm (1995) - Self
2022
30 Favoriten (TV Series)
as
Self
- 30 mal Berlin genießen (2022) - Self
2022
Hot oder Schrott - Die Allestester (TV Series)
as
Self
- Hot oder Schrott Spezial (14): Promi Spezial (2022) - Self
2015
MDR um 4 (TV Series)
as
Self
- Episode dated 11 March 2022 (2022) - Self
- Episode dated 17 April 2020 (2020) - Self
- Episode dated 9 October 2018 (2018) - Self
- Episode dated 30 August 2017 (2017) - Self
- Episode dated 21 March 2016 (2016) - Self
- Episode dated 5 August 2015 (2015) - Self
2022
BILD LIVE (TV Series)
as
Self
- S1E125 (2022) - Self
2007
Riverboat - Die MDR-Talkshow aus Leipzig (TV Series)
as
Self
- Episode dated 24 September 2021 (2021) - Self
- Episode dated 3 April 2020 (2020) - Self
- Episode dated 26 April 2019 (2019) - Self
- Ausgabe 379 (2011) - Self
- Episode dated 2 March 2007 (2007) - Self
2021
Brisant (TV Series documentary)
as
Self
- Episode dated 3 June 2021 (2021) - Self
2020
Buchstaben Battle (TV Series)
as
Self
- Folge 26 (2020) - Self
2020
Trolls World - das Behind the scenes - DVD extra (Documentary short)
as
Self
2020
Lachen ist bunt - Die CSD Comedy-Party (TV Special)
as
Self
2020
Promis unter Palmen (TV Series)
as
Self
- Die große Aussprache (2020) - Self
- Finale (2020) - Self
- Episode 5 - Fuck You! (2020) - Self
- Episode 3 - Das Essen teilen wir noch mit dir (2020) - Self
- Episode 2 - Nicht alle haben ja so viel Freude an einem herzerfrischendem Streit wie ich (2020) - Self
- Episode 1 - Mit einem Messer im Rücken gehe ich noch lange nicht nach Hause (2020) - Self
2020
MDR um 11 (TV Series)
as
Self
- Episode dated 30 April 2020 (2020) - Self
2020
Krause kommt! (TV Series documentary)
as
Self
- Episode #6.1 (2020) - Self
2018
Ich bin ein Star: Die Stunde danach (TV Series)
as
Self
- Désirée Nick, Chris Töpperwien, Melanie Müller (2020) - Self
- Jürgen Milski, Jenny Elvers, Detlef Steves (2019) - Self
- Désirée Nick, Paul Janke, Tanja Tischewitsch (2019) - Self
- Désirée Nick, Julian F.M. Stoeckel, Micaela Schäfer (2019) - Self
- Thorsten Legat, Ross Antony, Désirée Nick, Julian F.M. Stoeckel (2018) - Self
- Tanja Tischewitsch, Nico Schwanz, Désirée Nick (2018) - Self
2019
Katrin Weber (TV Series)
as
Self
- Episode #2.3 (2019) - Self
2019
Der deutsche Michel (TV Series)
as
Self
- Luxus (2019) - Self
2005
taff (TV Series)
as
Self
- Episode dated 14 January 2019 (2019) - Self
- Episode dated 5 July 2005 (2005) - Self
2019
Dancing on Ice (TV Series)
as
Self
- Episode #2.1 (2019) - Self
2006
Kölner Treff (TV Series)
as
Self
- Ausgabe 569 (2018) - Self
- Episode dated 12 December 2014 (2014) - Self
- Episode dated 28 November 2008 (2008) - Self
- Episode dated 2 November 2007 (2007) - Self
- Episode dated 3 November 2006 (2006) - Self
2004
Ich bin ein Star - Holt mich hier raus! (TV Series)
as
Self - Queen of Jungle / Self
- Nachspiel: Die Beisetzung von Staffel 12 (2018) - Self
- Das große Wiedersehen in Staffel 3 (2008) - Self - Queen of Jungle
- Die große Abrechnung in Staffel 2 (2004) - Self - Queen of Jungle
- Spezial 4 zur 2. Staffel (2004) - Self - Queen of Jungle
- Tag 15: Das große Finale - Garten Eden, Auf die Zwölf und Teufelsgang (2004) - Self - Queen of Jungle
- Tag 14: Höllenhügel (2004) - Self - Queen of Jungle
- Tag 13: Fluch der Finsternis (2004) - Self - Queen of Jungle
- Tag 12: Sternenfänger (2004) - Self - Queen of Jungle
- Tag 11: Perlentaucher (2004) - Self - Queen of Jungle
- Tag 10: Auf die Knie (2004) - Self - Queen of Jungle
- Spezial 3 zur 2. Staffel (2004) - Self - Queen of Jungle
- Tag 9: Tempel des Schreckens (2004) - Self - Queen of Jungle
- Spezial 2 zur 2. Staffel (2004) - Self - Queen of Jungle
- Tag 8: Flug-Attacke (2004) - Self - Queen of Jungle
- Tag 7: Teufelsfahrt (2004) - Self - Queen of Jungle
- Tag 6: Terror-Aquarium (2004) - Self - Queen of Jungle
- Tag 5: Terror-Turm (2004) - Self - Queen of Jungle
- Tag 4: Dschungelduell (2004) - Self - Queen of Jungle
- Tag 3: Sterne à la surprise (2004) - Self - Queen of Jungle
- Spezial 1 zur 2. Staffel (2004) - Self - Queen of Jungle
- Tag 2: Badewonne (2004) - Self - Queen of Jungle
- Tag 1: Tanz auf dem See (2004) - Self - Queen of Jungle
2018
Tamme Hanken - ein Leben für die Tiere (TV Movie documentary)
as
Self
2017
Schulz & Böhmermann (TV Series)
as
Self
- Folge 11 (2017) - Self
2006
Zibb (TV Series documentary)
as
Self
- Episode dated 3 April 2017 (2017) - Self
- Episode dated 23 July 2015 (2015) - Self
- Episode dated 30 November 2012 (2012) - Self
- Episode dated 17 March 2011 (2011) - Self
- Episode dated 19 December 2007 (2007) - Self
- Episode dated 25 October 2006 (2006) - Self
2016
Bombis Nachtwache (TV Series)
as
Self
- Episode #1.8 (2016) - Self
2011
Markus Lanz (TV Series)
as
Self
- Episode dated 29 September 2016 (2016) - Self
- Episode dated 1 September 2015 (2015)
- Episode dated 30 May 2013 (2013) - Self
- Episode dated 22 January 2013 (2013) - Self
- Episode dated 14 November 2012 (2012) - Self
- Episode dated 12 January 2012 (2012) - Self
- Episode dated 17 February 2011 (2011) - Self
2016
Tamme Hanken - Der Knochenbrecher on tour (TV Series)
as
Self
- Mongolei 2 (2016) - Self (uncredited)
2016
Promi Big Brother (TV Series)
as
Self - Co-Host
- Tag 15: Tränen, Freude und Konfetti (2016) - Self - Co-Host
- Tag 14: Explosive Parties, heiße Orgien und ganz viele Emotionen (2016) - Self - Co-Host
- Tag 13: Hemmunglose Flirts, Fashion Victims Und Seniorenpower (2016) - Self - Co-Host
- Tag 12: Lästereien, neckische Narrheiten und sexy Po-Blitzer (2016) - Self - Co-Host
- Tag 11: Gefühlschaos bei Ben (2016) - Self - Co-Host
- Tag 10: Heiße Moves, Mobbereien und Bettgeflüster (2016) - Self - Co-Host
- Tag 9: Völlerei, Alkoholexzesse und sexy Spielchen (2016) - Self - Co-Host
- Tag 8: Zeig her deine Beißerchen! (2016) - Self - Co-Host
- Tag 7: Der Neue ist am Ende (2016) - Self - Co-Host
- Tag 6: Ehe-Aus bei Promi Big Brother? (2016) - Self - Co-Host
- Tag 5: Das Ehedrama um Cathy (2016) - Self - Co-Host
2016
Promi Big Brother Late Night Live (TV Series)
as
Self - Guest
- Folge 33 (2016) - Self - Guest
2016
Die Abendschau (TV Series documentary)
as
Self
- Episode dated 16 March 2016 (2016) - Self
2005
Volle Kanne (TV Series documentary)
as
Self
- Episode dated 9 December 2015 (2015) - Self
- Episode dated 30 June 2014 (2014) - Self
- Episode dated 5 October 2012 (2012) - Self
- Episode dated 6 May 2011 (2011) - Self
- Episode dated 14 July 2010 (2010) - Self
- Episode dated 2 October 2008 (2008) - Self
- Episode dated 24 January 2007 (2007) - Self
- Episode dated 8 December 2005 (2005) - Self
2004
Big Brother (TV Series)
as
Self - Guest / Self
- Episode dated 8 December 2015 (2015) - Self - Guest
- Episode dated 6 December 2004 (2004) - Self
2015
Promi Shopping Queen (TV Series)
as
Self - Contestant
- Motto in München: "Leder, Seide oder gemustert! Kreiere einen Look um das It-Piece Jogginghose!" (2015) - Self - Contestant
2015
Die Feste mit Florian Silbereisen (TV Series)
as
Self
- Das große Fest der Besten (2015) - Self
2004
Menschen bei Maischberger (TV Series)
as
Self
- Wowereit tritt zurück: Ist das auch gut so? (2014) - Self
- Deutschland am Rande des Nervenzusammenbruchs (2009) - Self
- Episode dated 8 February 2005 (2005) - Self
- Episode dated 17 February 2004 (2004) - Self
2005
NDR Talk Show (TV Series)
as
Self
- Ausgabe 718 (2014) - Self
- Ausgabe 694 (2013) - Self
- Ausgabe 649 (2011) - Self
- Episode dated 15 September 2006 (2006) - Self
- Episode #1.505 (2005) - Self
2011
DAS! (TV Series)
as
Self
- Episode dated 13 January 2014 (2014) - Self
- Episode dated 13 April 2011 (2011) - Self
2013
We Love 2013 - Der große red! - Jahresrückblick (TV Special)
2013
Plasberg persönlich (TV Series)
as
Self
- Familiengeheimnisse (2013) - Self
2013
Die tierischen 10 (TV Series)
as
Self
- Die 10 berühmtesten Promi-Hunde (2013) - Self
2009
Lafer! Lichter! Lecker! (TV Series)
as
Self
- Episode #7.36 (2012) - Self
- Lafer! Lichter! Lecker! - XXL (2012) - Self
- Lafer! Lichter! Lecker! - XXL (2012) - Self
- Episode #5.35 (2010) - Self
- Episode dated 18 April 2009 (2009) - Self
2012
Tietjen und Hirschhausen (TV Series)
as
Self
- Episode dated 2 November 2012 (2012) - Self
2012
Eins gegen Eins (TV Series)
as
Self
- Feminismus und Frauenquote - geht die Emanzipation langsam zu weit? (2012) - Self
2012
Gottschalk Live (TV Series)
as
Self
- Folge 32 (2012) - Self
2012
Sky Comedy Star(ter)s (TV Series)
as
Self Host
2011
ZDF-Fernsehgarten (TV Series documentary)
as
Self
- Episode dated 13 June 2011 (2011) - Self
2011
Wir sind Kaiser (TV Series)
as
Self
- Letzte Chance für Deutschland (2011) - Self
2009
Wetten, dass..? (TV Series)
as
Self
- Offenburg (2011) - Self
- Wetten, dass..? aus Offenburg (2009) - Self
2011
Der große deutsche... (TV Series)
as
Self
- Wie alt bist du wirklich? Der große Test 2011 (2011) - Self
2010
Bambi hilft Kindern (TV Special)
as
Self
2010
Willkommen Österreich (TV Series)
as
Self
- Die 118. Sendung: Adele Neuhauser & Désirée Nick (2010) - Self
2010
Inas Nacht (TV Series)
as
Self
- Désirée Nick, Nina Hagen, Gossip mit Beth Ditto (2010) - Self
2010
FrauTV (TV Series)
as
Self
- Episode dated 18 March 2010 (2010) - Self
2010
Das Duell im Ersten (TV Series)
as
Self
- Episode #1.39 (2010) - Self
2009
Yes We Can Dance (TV Series)
as
Self - Juror
- Finale (2009) - Self - Juror
- Episode #1.5 (2009) - Self - Juror
- Episode #1.4 (2009) - Self - Juror
- Episode #1.3 (2009) - Self - Juror
- Episode #1.2 (2009) - Self - Juror
- Episode #1.1 (2009) - Self - Juror
2004
Die Johannes B. Kerner Show (TV Series)
as
Self
- Episode dated 1 September 2009 (2009) - Self
- Episode dated 28 April 2009 (2009) - Self
- Episode dated 28 January 2009 (2009) - Self
- Episode dated 24 September 2008 (2008) - Self
- Episode dated 22 January 2008 (2008) - Self
- Episode dated 10 October 2006 (2006) - Self
- Episode dated 10 December 2004 (2004) - Self
2009
Die Promi-Singles: Traumfrau sucht Mann (TV Series)
as
Self
2009
Das Sat.1-Magazin (TV Series)
as
Self (segment: Die Promi-Singles)
- Episode dated 19 August 2009 (2009) - Self (segment: Die Promi-Singles)
2009
Seitensprung (TV Series)
as
Self
- Episode #1.2 (2009) - Self
2009
25 Jahre RTL - Die große Jubiläumsshow (TV Special)
as
Self
2008
Ein Abend für... (TV Series documentary)
as
Self
- Ein Abend für Heinz Erhardt (2008) - Self
2007
Die Niels Ruf Show (TV Series)
as
Self
- Episode dated 22 February 2008 (2008) - Self
- Episode dated 2 November 2007 (2007) - Self
2008
Die 10... (TV Series documentary)
as
Self
- Spektakulärsten Dschungel-Momente (2008) - Self
2007
Frei Schnauze (TV Series)
as
Self - Guest
- Episode dated 24 August 2007 (2007) - Self - Guest
2007
Das perfekte Promi-Dinner (TV Series)
as
Self
- Das perfekte Promi-Dinner in Berlin #3 (2007) - Self
2001
Blond am Freitag (TV Series)
as
Self
2007
III nach neun (TV Series)
as
Self
- Episode dated 19 January 2007 (2007) - Self
2005
Rent-a-Pocher (TV Series)
as
Self
- Episode dated 1 December 2005 (2005) - Self
2005
Freitag Nacht News (TV Series)
as
Self - Co-Host
- Episode dated 28 October 2005 (2005) - Self - Co-Host
2005
Die Super Nanny (TV Series)
as
Self
- Der große Super Nanny Test (2005) - Self
2005
Domian: Der Promi-Talk (TV Series)
as
Self
- Episode #1.10 (2005) - Self
2004
Aeschbacher (TV Series)
as
Self
- 3 Engel für Kurt (2004) - Self
2004
Die 100 nervigsten... (TV Series documentary)
as
Self
- -Deutschen 2004 (2004) - Self
2004
stern TV (TV Series)
as
Self
- Episode dated 10 November 2004 (2004) - Self
2004
Leute am Donnerstag (TV Series documentary)
as
Self
- Episode #1.13 (2004) - Self
2004
Ein roter Teppich für... (TV Series documentary)
as
Self
- -Helga Feddersen (2004) - Self
2003
Blondes Gift (TV Series)
as
Self
- Episode dated 26 January 2003 (2003) - Self
2002
Alfredissimo! - Kochen mit Bio (TV Series)
as
Self
- Episode dated 8 November 2002 (2002) - Self
2002
Boulevard Bio (TV Series)
as
Self
- Blondes Gift (2002) - Self
2001
Dolce Vita (TV Series)
as
Self
- Neuanfänge (2001) - Self
2000
Stimmen der Nacht (Documentary)
as
Self
1997
Zimmer frei! (TV Series)
as
Self
- Desiree Nick (1997) - Self
1996
Die Harald Schmidt Show (TV Series)
as
Self
- Show #41 (1996) - Self
Archive Footage
2004
Die 100 nervigsten... (TV Series documentary)
as
Self
- -Deutschen 2005 (2005) - Self
- -TV-Shows (2004) - Self
References
Désirée Nick Wikipedia
(Text) CC BY-SA