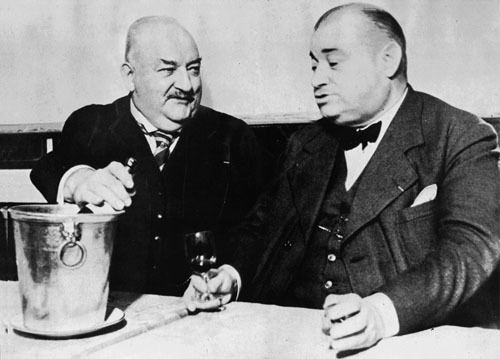 The name "Curnonsky" comes from the Latin cur + non "why not?" plus the Russian suffix -sky, as all things Russian were in vogue in 1895, when he coined it. He once said that this nickname was "my tunic of Nessus, as I am neither Russian, nor Polish, nor Jewish, nor Ukrainian, but just an average Frenchman and wine-guy [sacavin]".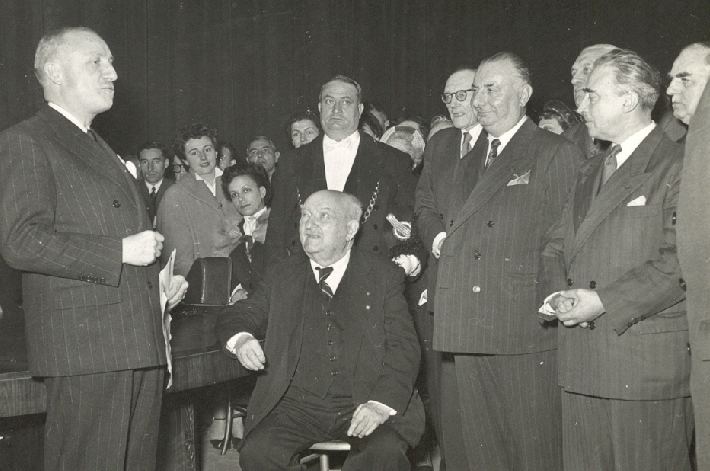 He was often called the prince-elect of gastronomy (Prince-élu de la Gastronomie) or of gastronomes, and he had in fact been duly elected in a poll of 3,000 chefs held by Paris-Soir in 1927. There was at the time a series of 'Princes', including André de Lorde, the Prince of Terror, and so on.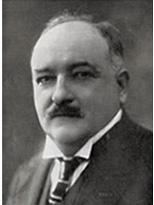 A celebrated aphorism of Curnonsky's was:
La cuisine, c'est quand les choses ont le goût de ce qu'elles sont.Good cooking is when things taste of what they are.
He advocated simple food over complicated, rustic over refined, and often repeated the phrase
Et surtout, faites simple!And above all, keep it simple!
which was probably due to Escoffier.
Curnonsky was a ghostwriter for 'Willy', Colette's husband.
According to his biographer Arbellot, he coined the name Bibendum for the Michelin Man in 1907—because "Michelin tires drink [i.e. 'soak up' or 'eat up'] everything, even obstacles"—, and wrote Michelin's weekly column "Les Lundis de Michelin" in Le Journal starting on November 25, 1907. It was originally signed "Michelin" but starting on March 2, 1908, it was signed "Bibendum". Michelin had used the phrase "Nunc est bibendum" ("Cheers!" in Latin) on a poster in 1898, showing the Michelin Man swallowing a glass full of nails, but it is unclear when the word "Bibendum" became applied to this character.
In 1921, he started the publication of La France Gastronomique with Marcel Rouff.
He was named a knight of the Légion d'Honneur in 1929, and promoted to officer in 1938.
In 1930, he co-founded the Académie des gastronomes, modelled on the Académie Française, and served as its first president, until 1949. In 1947, he started the magazine Cuisine et Vins de France along with Madeleine Decure. In 1950, he was a co-founder of the Confrérie de la Chaîne des Rôtisseurs.
To honor his eightieth birthday, eighty restaurants marked his favorite table with a copper plaque reading:
Cette place est celle


de Maurice Edmond Sailland-Curnonsky
Prince élu des gastronomes
Défenseur et illustrateur de la Cuisine française


Hôte d'honneur de cette maison
This led to the legend that eighty restaurants reserved a table for him every night in case he should show up, though by that point, he rarely went out at all.
Curnonsky died by falling out of the window of his apartment. He was dieting at the time, and hence it was speculated that he had fainted.