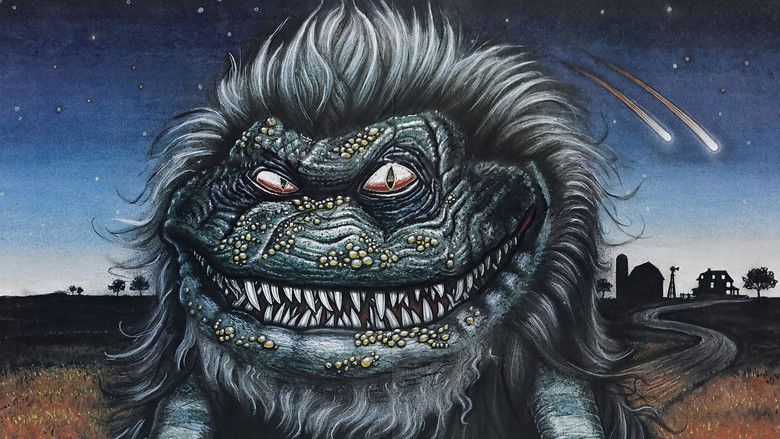 On an asteroid prison, a group of dangerous aliens known as Krites are set to be transported to another station. The Krites engineer an escape and hijack a ship, prompting the warden to hire two shape-changing bounty hunters to pursue them to Earth. Studying life on Earth via various satellite television transmissions, the first bounty hunter assumes the form of rock star Johnny Steele, while the second remains undecided, thus retaining his blank, featureless head.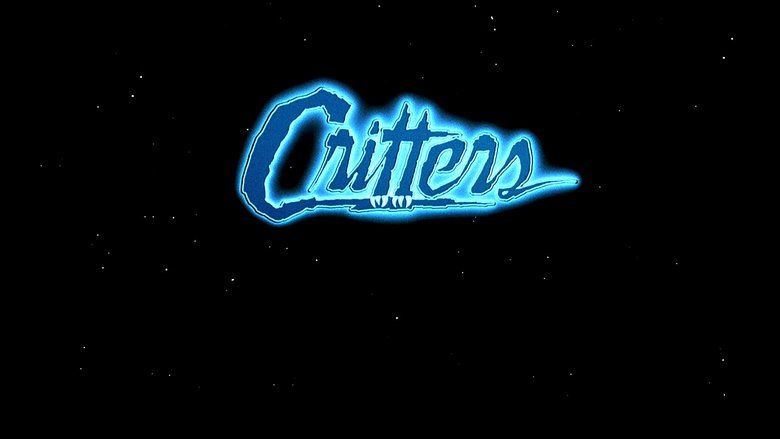 On a rural Kansas farm, the Brown family sits down to breakfast. Father Jay and mother Helen send teenage daughter April and younger son Brad off to school while waiting on mechanic Charlie McFadden. A former baseball pitcher, Charlie has become the town drunk and crackpot, with claims of alien abductions foretold by messages through his fillings.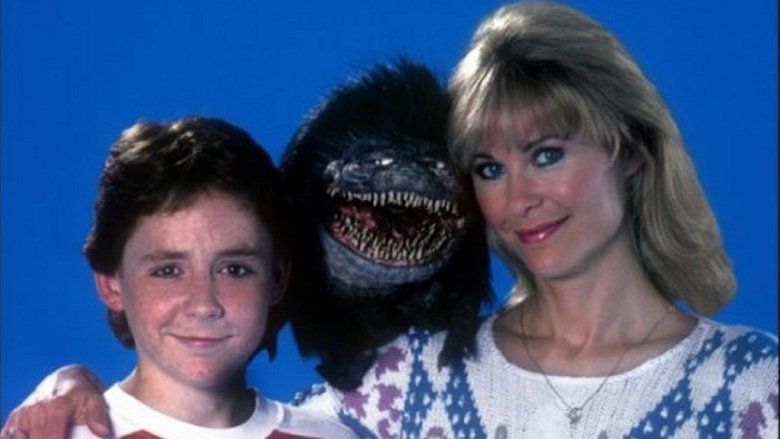 Playing with fireworks and Charlie's slingshot, Brad takes the blame when Charlie accidentally shoots April and is grounded as a result. On the roof that evening, Brad mistakes the Critters' crashing spaceship for a meteorite; Jay and Brad investigate and interrupt the creatures consuming a cow. The creatures thereafter consume a police officer, and later approach the farm and cut its electrical connection. Checking the circuit breaker, Jay is attacked by one of the Critters, who can shoot venomous quills that numb and tranquilize their targets.
In the barn, April is about to have sex with her boyfriend Steve when he is killed by the Critters. Brad kills one of them by tricking it into eating a cherry bomb firecracker. Meanwhile, the two bounty hunters search the town, causing a panic at the church and bowling alley, with the second hunter assuming the form of various townspeople including Charlie. They are later recruited by Brad and discover the Crites' location.
The Crites kidnap April and return to their ship when the bounty hunters arrive, and attempt to flee while firing on the Brown farmhouse. However, Charlie and Brad manage to rescue April, and Brad throws a Molotov cocktail made from Charlie's whiskey bottle into the ship, causing a fire which ignites the ship's extra fuel and kills all the Crites. The bounty hunters leave in their ship after giving Brad a handheld device to contact them in case of future invasion, and also restore the house. At the end, Critter eggs can be seen in the barn inside a chickens nest that seem to be ready to hatch.
Dee Wallace as Helen Brown
M. Emmet Walsh as Harv
Billy "Green" Bush as Jay Brown
Scott Grimes as Brad Brown
Nadine van der Velde as April Brown
Don Keith Opper as Charlie McFadden
Billy Zane as Steve Elliot
Ethan Phillips as Jeff Barnes
Terrence Mann as Ug/Johnny Steele
Jeremy Lawrence as Reverend Miller/Preacher
Lin Shaye as Sally
Corey Burton as the voice of the Crites/Critters
Adele Malis-Morey as Woman #1
Patrick McAreavy as Dr. Critter
The film was released theatrically in the United States by New Line Cinema in April 1986. It turned out to be a modest hit for the company, grossing $13,167,232 at the box office.
The film was released on VHS and LaserDisc by RCA/Columbia Pictures Home Video the same year. In September 1997, New Line Home Video re-released the film on VHS.
In 2003, New Line Home Entertainment released the film on DVD. The film was re-released in a set containing all four Critters films on DVD by Warner Bros. in 2010.
According to Rotten Tomatoes, 53% of reviewers gave the film a positive review.
Marylynn Uricchio, film critic for the Pittsburgh Post-Gazette described the film as an enjoyable, if unoriginal, low budget monster movie. Uricchio wrote, "Critters isn't a memorable or even very slick movie, but it is good fun. What it lacks in substance it makes up for with a perverse kind of charm".
Roger Ebert, film critic for the Chicago Sun-Times gave the film a positive review, rating it three stars out of four.
Caryn James, film critic for The New York Times complained that the movie lacked humor and suspense, writing, "Critters just doesn't make the audience laugh or jump often enough".
Warner Bros. have announced in 2014 their plans to produce a web series based on the Critters films.