The Creole Nature Trail, part of Louisiana's Outback, is an All-American Road comprising more than 180 miles (290 km) of highway including portions of Louisiana state highways 14, 82, 27, 384, and 385 in southwest Louisiana. The Creole Nature Trail was one of the first National Scenic Byways designated by the U.S. Secretary of Transportation. Along this distinctive series of highways a wide variety of world-famous wildlife including alligators, birds, butterflies, and fish are found.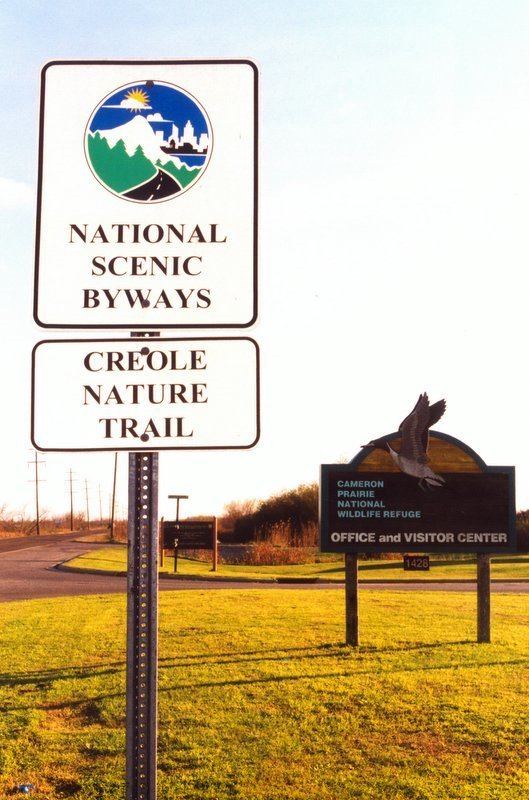 The trail includes several National Wildlife Refuges and nature reserves: Cameron Prairie National Wildlife Refuge, Lacassine National Wildlife Refuge, Sabine National Wildlife Refuge, Peveto Woods Bird & Butterfly Sanctuary in Johnson Bayou, and Rockefeller Wildlife Refuge near Grand Chenier. Most of the sights are located in Cameron and Calcasieu Parish, Louisiana.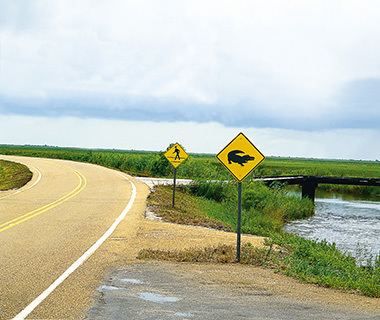 Following Hurricane Rita a number of the facilities especially in Sabine National Wildlife Refuge are closed to the public as of February 2007 and presently in a state of recovery.