Covid-19
Multiplayer


Nexon
Racing


1 June 2004


Nexon




2004-06-01 2006-10-01 2006-12-19 2007-05-01 (closed) 2008-10-02 (closed) 2009-10-20 (closed) 2010-12-07 (closed) 2012-02-09 (closed) 2012-04-19 (closed)


Nexon, Gemscool, Gamania, Tiancity
Microsoft Windows, IBM PC compatible
Nexon games, Racing video games
Crazyracing Kartrider (Korean: 크레이지레이싱 카트라이더) is an online multiplayer racing game servicing at NEXON. It is part of the Crazy Arcade franchise. It earns revenues by selling virtual items in the in-game shop, including different types of vehicle and spraypaint. KartRider not only features fictitious fantasy vehicles but also branded game models based on real-life cars, developed from collaboration with companies such as BMW Korea. About 25% of South Koreans have played the game at least once.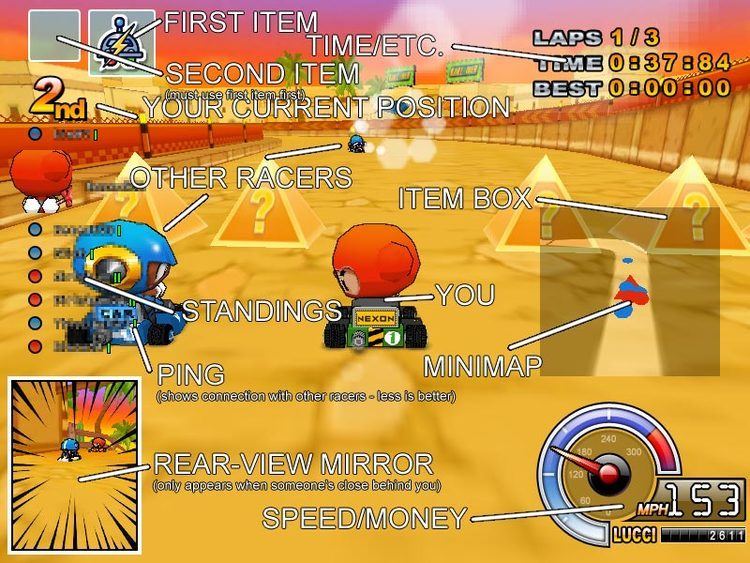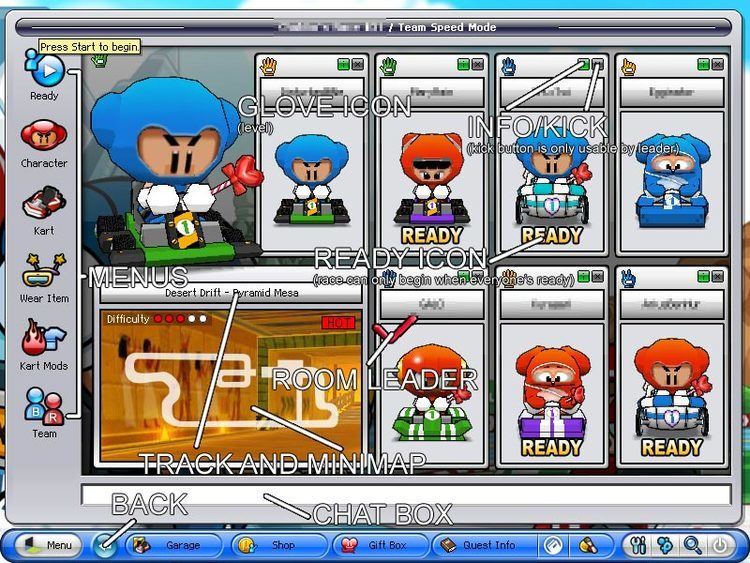 The game offers a variety of game modes, primarily based around item races using power-ups (comparable to Mario Kart), or so called Speed racing which requires the player to drift to gain boost items.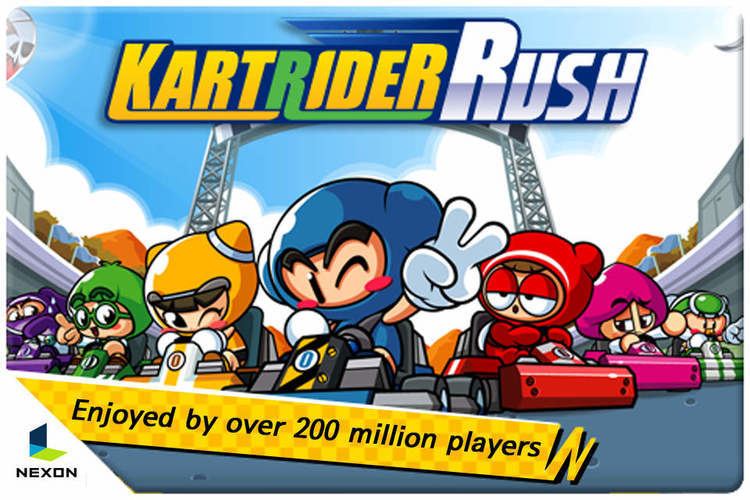 A closed beta for an English version of Crazyracing Kartrider began in America on May 1, 2007 and ended on May 31, 2007. The open beta began on October 2, 2007 and ended on March 19, 2008. The English version of KartRider for PC is now closed - the website, which displayed a notice thanking players for participating in the Open Beta, was removed and all references to the game were subsequently removed from the Nexon America website. This suggests that an English release has been cancelled, though this was never officially stated by the company.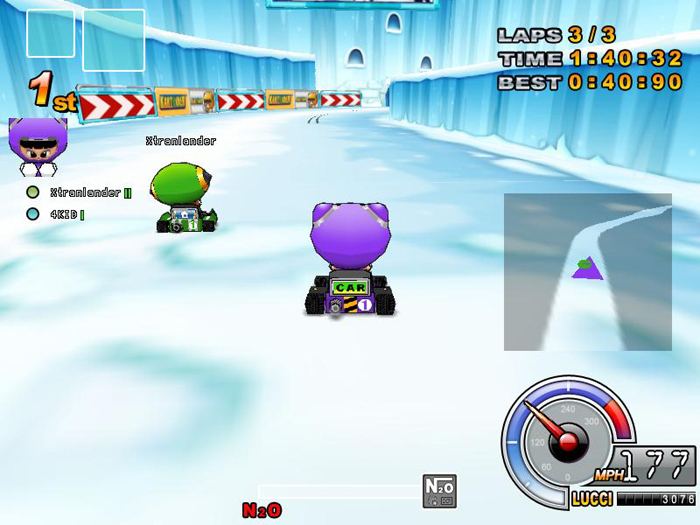 On March 11, 2011, Nexon America released a version of KartRider for the Apple App Store under the name KartRider Rush. This version closed later on as well. A KartRider client released for Facebook called KartRider Dash has been shut down as of April 15, 2014, ending the lifespan of the franchise in North America.
A Vietnamese version was known as BoomSpeed, and the Chinese version is named PopKart (Chinese: 跑跑卡丁车).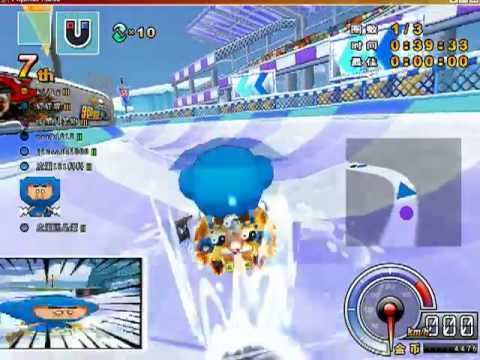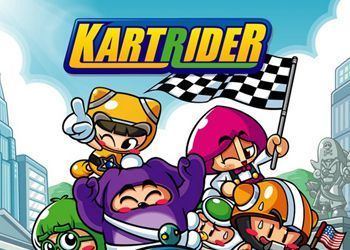 Crazyracing Kartrider Wikipedia