The first ever olympic champion coroebus of elis 776 b c
Coroebus of Elis, commonly spelled Koroibos (Greek: Κόροιβος Ἠλεῖος) was a humble Greek cook, baker and athlete from Elis, who won the stadion race in the first recorded Ancient Olympic Games in 776 BC.
Contents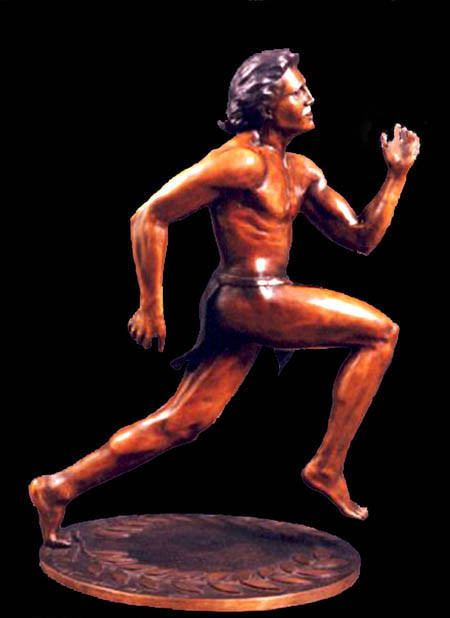 Olympics
The stadion race of the Greeks seem to have been accurately recorded. The prize he received was an olive branch, though the honor of winning was far more prestigious than the actual prize.
References
Coroebus of Elis Wikipedia
(Text) CC BY-SA