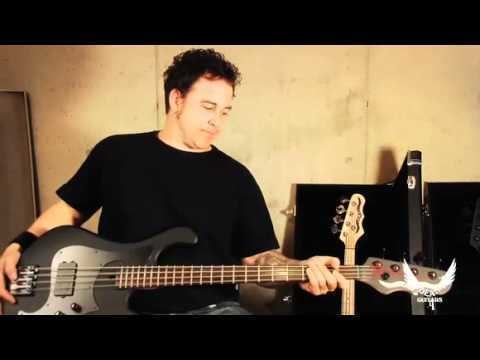 In 1989, Lowery with vocalist Donnie Hamby, guitarists Troy McLawhorn and Clint Lowery and drummer Bevan Davies start a new band called Still Rain. Lowery with the band played everywhere from Daytona to Atlanta to Louisville, Kentucky, even as far north as Grand Rapids, Michigan at Club Eastbrook. Mixing multiple sets of covers with their own original music. Doing this, they built up quite a big following. After doing this for a few years, they decided to go all original, producing their first album (they had done tapes before, which sold out quickly) called Still Rain. A second album, Bitter Black Water, soon followed.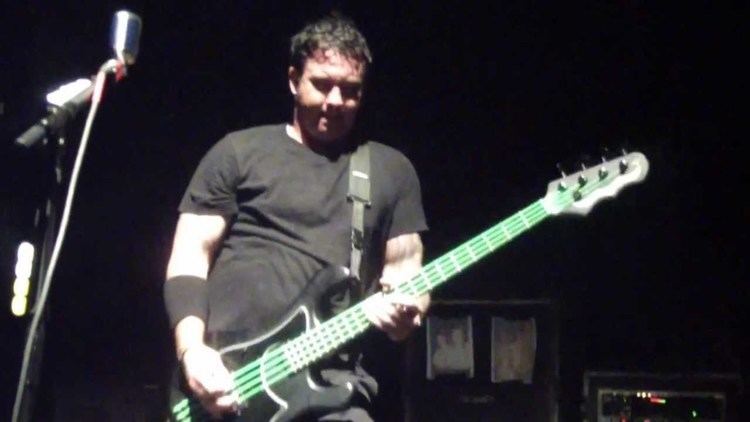 After Still Rain, Lowery joined Stuck Mojo. He played bass for Stuck Mojo from 1995 to 1998, playing on their two most successful albums Pigwalk and Rising, before reuniting with them at the end of 2014.
Lowery joined Stereomud after his time in Stuck Mojo. Stereomud consisted of Lowery on Bass, Erik Rogers on vocals, Dan Richardson on drums, and John Fattoruso and Joey Zampella on guitars. Stereomud released their first album, Perfect Self, on Columbia Records in 2001 and a video for the song "Pain" received airplay on MTV2. after being on the Music as a Weapons Tour with Drowning Pool and Disturbed, they went back into the studio, releasing Every Given Moment in April 2003. After participating in the Jägermeister Music Tour with Hed PE, Breaking Benjamin, Systematic, 68rouge and Saliva, Columbia Records cut their touring support, and dropped the band. Due to this, and an impending Life of Agony reunion, Stereomud went their separate ways in July 2003, a mere three months after the release of Every Given Moment.
After Stereomud separated in 2003, Lowery went on to join Switched. He helped the band finish their second album, "Ghosts in the Machine". Before he left to join Dark New Day, Lowery met guitarist B.C. Kochmit.
On December 11, 2004, after playing a show in Columbus, Ohio, it was announced that Clint Lowery, Corey's brother, had left his band Sevendust mid-tour of the "Seasons" album, because Clint wanted to play with Lowery. Lowery was forming a new band Dark New Day, who had reportedly just signed with Warner Bros. records. Dark New Day also consisted of Will Hunt formerly of Skrape, Troy McLawhorn on guitars, and Brett Hestla on vocals. Sevendust hired guitarist J3, formerly of Tommy Lee, was temporarily to fill in for Clint on the rest of the dates, and was eventually replaced by Sonny Mayo (from Snot and Amen). On June 14, 2005, the band released their first album, Twelve Year Silence through Warner Bros. Records. The first single from the effort, "Brother", was a surprise hit on active and alternative stations, although the follow-up, "Pieces", did not fare nearly as well. On September 5, 2006, Dark New Day released an EP through iTunes called "Black Porch" that features new tracks "Breakdown" and "Storm" as well as acoustic versions of songs from Twelve Year Silence. The only single that was released was the acoustic version of "Follow The Sun Down". In September 2007, Clint posted on Dark New Day's MySpace page saying that the band returned to the studio to record their next album with producer Dave Bendeth. On February 7, 2009, after months of no word on the album and several members going on to join other bands. Troy would join Seether and Clint would go on to rejoin with his old band Sevendust. Will has been a touring drummer for Static-X and recorded with Static-X and bloodsimple on Red Harvest. Brett would go back to producing bands. After months of no word, Clint posted a blog entry stating the likely possibility that the second album will never be released. He did say that there was a chance of it getting released on iTunes but no word of when. He also stated that he didn't know what shape the band was in but that it was most likely on permanent hiatus. Plus B.C. Kochmit of Switched would join Dark New Day as a replacement guitarist after Clint rejoined Sevendust and Troy joined Seether.
In October 2009 Eye Empire was born. Also in Eye Empire with Lowery is B.C. Kochmit on guitars, former Submersed singer Donald Carpenter on vocals and Ryan Bennett, formerly of Texas Hippie Coalition on drums. During this time, Lowery also co-produced and co-wrote on the Sevendust album "Cold Day Memory".
Lowery has two brothers, Clint and Dustin, who have played in different bands over the years. He is married to his wife Lisa. They both currently live in Atlanta, Georgia.
Still Rain
Bitter Black Water
Pigwalk (1996)
Violated (EP) (1997)
Rising (1998)
Perfect Self (2001)
Every Given Moment (2003)
Ghosts in the Machine (2006)
Twelve Year Silence (June 14, 2005)
Black Porch (Acoustic Sessions) (EP) (September 5, 2006)
Hail Mary (August 23, 2011)
B-Sides (August 24, 2011)
New Tradition (February 28, 2012)
Moment of Impact (2010)
Impact (2012)
Evolve (2013)
God to Gravity (2014)
Saint Asonia (2015)