6.2

/

10

1

Votes

Alchetron

Rate This





Action, Comedy, Western




Ennio Morricone






Sergio Corbucci




November 3, 2010 (Italy)





Italy Spain West Germany






Italian English Spanish




Dino Maiuri

,

Fritz Ebert




18 December 1970




Franco Nero

(Yodlaf Peterson),

Tomás Milián

(El Vasco),

Jack Palance

(John),

Fernando Rey

(Prof. Xantos),

Iris Berben

(Lola),

José Bódalo

(General Mongo Alvarez)


Django

,

The Big Gundown

,

Django Kill... If You Live, Shoot!

,

Death Rides a Horse

,

Paprika

,

10,000 Dollars for a Massacre



Compañeros (Spanish: Vamos a matar, compañeros, lit. "Let's Go and Kill, Companions") is a 1970 Zapata Western film directed by Sergio Corbucci. The film stars Franco Nero, Tomas Milian, Jack Palance and Fernando Rey. The soundtrack for the film was written by Ennio Morricone, and the orchestra was conducted by Bruno Nicolai.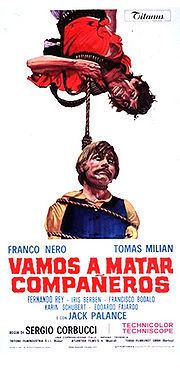 Compañeros is one of Corbucci's best-known westerns, as well as one of the best-known spaghetti westerns altogether. The film has been compared to The Good, the Bad and the Ugly, as it intertwines the paths of several characters in the middle of a conflict, but takes place during the Mexican Revolution instead of the American Civil War. Due to the setting and Nero's and Milián's characters, it is similar also to Corbucci's earlier Zapata Western, The Mercenary, which was released two years earlier. Alejandro Ulloa was the cinematographer for both films.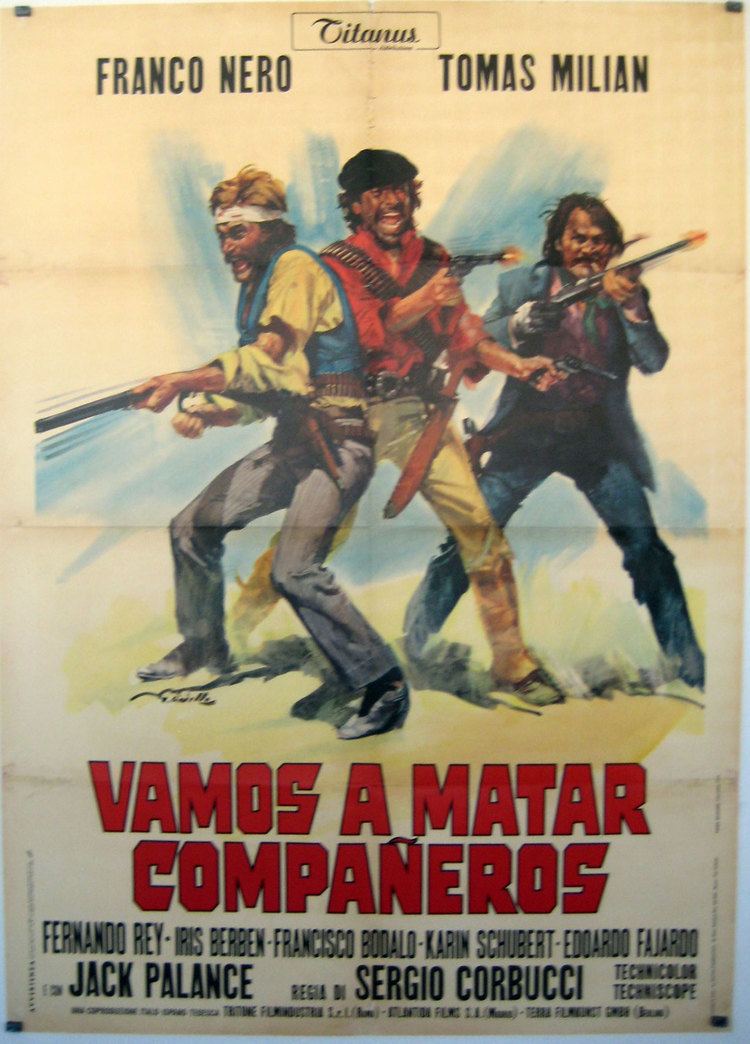 Compañeros is the only film in which the two stars of Italian genre films, Franco Nero and Tomás Milián, acted together. Nero later complained that Corbucci concentrated too much on Milian, and refused to act in Long Live Your Death if Corbucci was to direct it.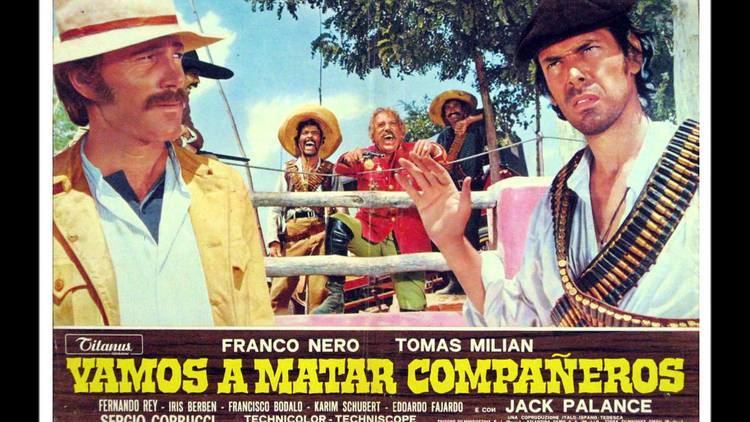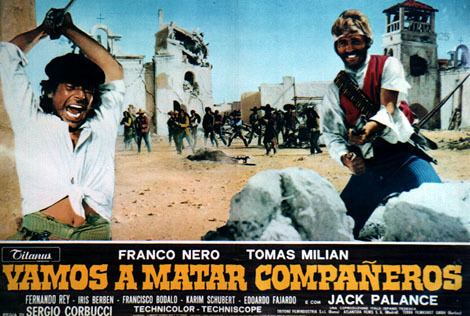 During the Mexican Revolution, a peasant named El Vasco (Milian) starts a revolt in his town by killing the army colonel in charge. Rebel leader and self-appointed General Mongo (Bódalo) soon arrives on the scene and hires El Vasco to his revolutionary gang. However, Mongo is more interested in gaining fortune for himself than for his country. Yodlaf Peterson (Nero), a Swedish mercenary arrives in Mexico to sell guns to General Mongo. The safe containing the money is locked and only Professor Xantos (Rey) knows the combination. Xantos is the leader of a student counter-revolution that opposes violence, and is held in a prison by the United States army, after he tried to find funding from the US and did not agree to give the monopoly of his country's entire oil wealth in return.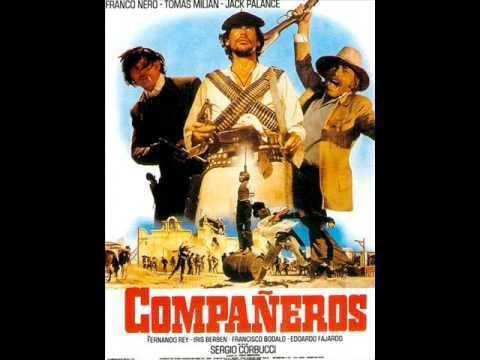 El Vasco dislikes the suit-wearing Peterson and calls him a "penguin", but at the suggestion of General Mongo, the two reluctantly join forces and set out to capture Xantos. Their task is made harder by the American army and a wooden-armed American named John (Palance), who wants to exact revenge on Peterson, his former business partner. Peterson had left John to die after he was crucified, and his pet hawk had to peck his right hand off to save him. In order to maximize their personal gain and to support Xantos' rebel fighters, El Vasco and Peterson have to doublecross Mongo. They receive help from Lola (Berben), the leader of Xantos' rebel group, who El Vasco falls for, and her group of young revolutionaries.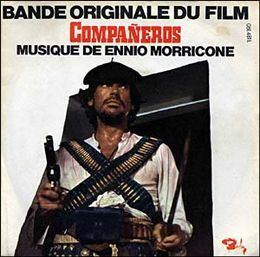 Franco Nero as Yodlaf "Penguin" Peterson
Tomas Milian as El Vasco ("the Basque")
Jack Palance as John
Fernando Rey as Prof. Xantos
Iris Berben as Lola
José Bódalo (as Francisco Bodalo) as Gen. Mongo
Eduardo Fajardo (as Edoardo Fajardo) as Colonel
Karin Schubert as Zaira
Gino Pernice (as Luigi Pernice) as Tourneur
Gerard Tichy as Lieutenant
Álvaro de Luna as John's henchman
Tito García as Pepito Tigrero
Lorenzo Robledo as Captain Jim
Compañeros Wikipedia