United States




28.24 sq mi




June 12, 1826




Hon. Jose A. "Josian" Santiago Rivera (PPD)




20,779 (2011)



Comerio is a municipality of Puerto Rico located in the center-eastern region of island, north of Aibonito; south of Naranjito and Bayamon; east of Barranquitas; and west of Cidra and Aguas Buenas. Comerio is spread over 7 wards and Comerio Pueblo (The downtown area and the administrative center of the city). It is part of the San Juan-Caguas-Guaynabo Metropolitan Statistical Area.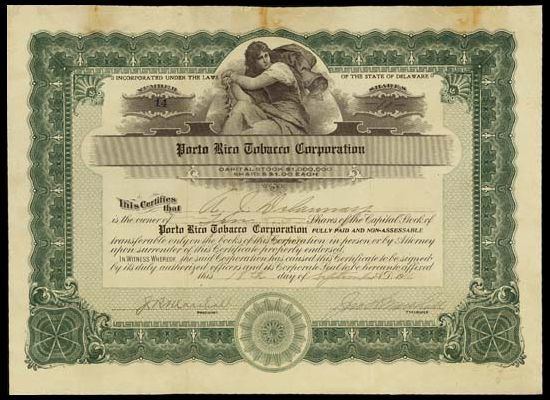 Comerio was founded on June 12, 1826. Originally named "Sabana del Palmar", but later changed to Comerio, named after a local Indian chief Comerio.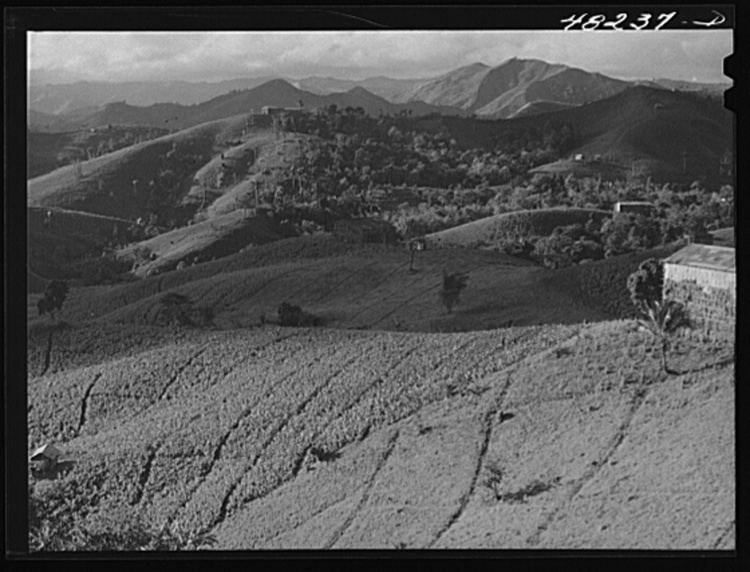 Rivers are: Rio Arroyata, Rio de la Plata and Rio Hondo.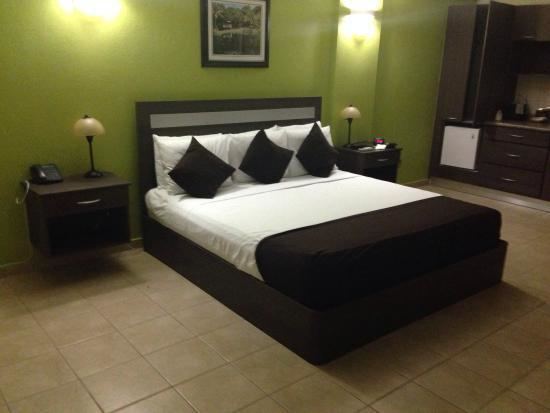 La Tiza Peak
La Mora Caves
La Plata River
Las Pailas
Los Pilones
Media Luna Recreation Park
Tobacco Warehouse
Town Square
Tobacco (not as predominant lately). Comerio was known as "El Pueblo del Tabaco" (Tobacco Town), and its original flag had a tobacco plant in its center.
First Methodist Church of Comerio was founded in 1904.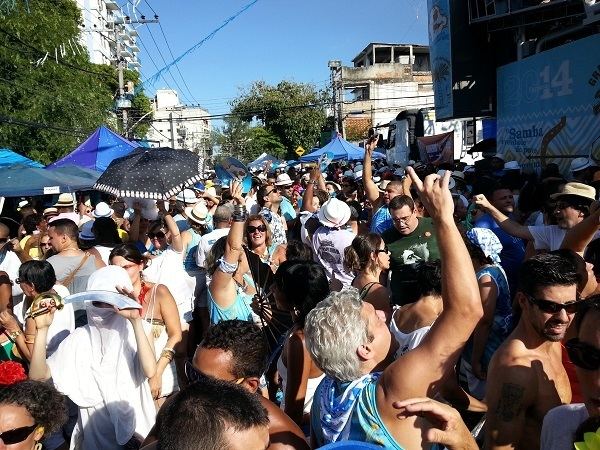 Spring Carnival - April
La Mora Cave Festival - June 1,2,3
Jibaro Festival - June
El Jobo Festival - July
Patron Festivities - August
San Andres Apostol Festivities - November
El Seco Marathon - December
Christmas Fantasy - December
Comerio Wikipedia
(,)http://cdn2.bigcommerce.com/server1600/7c282/product_images/uploaded_images/prtc-certificate-550x400.jpg(,)http://www.puertoricodaytrips.com/wp-post-images/comerio-represas-1a.jpg(,)http://cdn2.bigcommerce.com/server1600/7c282/product_images/uploaded_images/tabaccodryingbarn-550x340.jpg(,)http://www.mnmuseum.org/UNESCO/stereoskop.jpg(,)http://cdn2.bigcommerce.com/server1600/7c282/product_images/uploaded_images/21153-storefront-550x410.jpg(,)http://upload.wikimedia.org/wikipedia/commons/0/0a/LaPerla_SanJuan_PuertoRico.jpg(,)http://www.mnmuseum.org/UNESCO/Koturaljke%25201910.jpg(,)https://firstnighthistory.files.wordpress.com/2014/05/569px-comerio_luca_1878-1940_-_dopo_il_terremoto_di_messina1.jpg%3Fw%3D676
(,)http://lcweb2.loc.gov/service/pnp/fsa/8c08000/8c08900/8c08924v.jpg(,)http://lcweb2.loc.gov/service/pnp/fsa/8c29000/8c29400/8c29484v.jpg(,)http://rlv.zcache.com/comerio_puerto_rico_postcard-rb2b9c7941e7a4fdaa3f0e17c498b0742_vg8ns_8byvr_1024.jpg(,)http://rlv.zcache.com/comerio_puerto_rico_postcard-r619471d9a81a497cb2b82bcb67700b6b_vg8ns_8byvr_1024.jpg(,)http://photos2.zillowstatic.com/p_h/IS-19pcaoge02u71.jpg(,)http://photos2.zillowstatic.com/p_h/IS-od7oklt8cqjh.jpg(,)http://thumbs.dreamstime.com/z/lake-varese-landscape-sunset-over-winter-afternoon-seen-comerio-italy-36491529.jpg(,)http://st.houzz.com/simgs/beb2110304259030_17-5074/home-design.jpg
(,)https://gasparsancoche.files.wordpress.com/2011/10/comerio3.jpg(,)http://4.bp.blogspot.com/-MsziH0vZS_4/Tsk_UL1AwtI/AAAAAAAABQQ/DazpF8cp1Xc/s1600/comerio3.JPG(,)http://media0.trover.com/T/5251f5390845d232fb000527/fixedw_large_2x.jpg(,)https://gasparsancoche.files.wordpress.com/2011/10/comerio1.jpg(,)http://www.foodiespr.com/wp-content/uploads/2014/06/Tostones.jpg(,)http://media5.trover.com/T/5248eb7f26c48d74f400003f/fixedw_large_2x.jpg(,)http://media-cdn.tripadvisor.com/media/photo-s/05/41/b9/7e/restaurante.jpg(,)http://1.bp.blogspot.com/-efV1xLmLLFQ/Tsk_gaaU4bI/AAAAAAAABQc/GAukfQR3IJQ/s1600/comerio4.JPG(,)http://media-cdn.tripadvisor.com/media/photo-s/03/aa/7b/46/ajimojitos.jpg(,)http://empresaecomercio.com.br/wp-content/uploads/dummy/restaurants19.jpg(,)http://3.bp.blogspot.com/_cqYoqmkTsRw/TFio34DlrEI/AAAAAAAAFSw/NbpVhgKiygE/s1600/dulce.jpg(,)http://media3.trover.com/T/5248ea4326c48d7502000005/fixedw_large_4x.jpg(,)http://pics3.city-data.com/businesses/p/0/9/2/6/9200926.JPG(,)http://i.ytimg.com/vi/0PZrJrd8QAs/hqdefault.jpg(,)http://latinflyer.com/wp-content/uploads/blogger/-yKnQhyUW92E/Tgu2EAQKLMI/AAAAAAAABQk/X74GnAOBQPY/s1600/aviones8826low.jpg(,)http://3.bp.blogspot.com/-OIako00XpOY/TsRMeWM_ZiI/AAAAAAAABOk/_lrCqA0ysf4/s1600/comerio1.JPG
(,)http://eatrio.net/wp-content/uploads/2014/02/20140223_161503-Copy.jpg(,)http://farm8.static.flickr.com/7006/6489676675_8ef0974e81_s.jpg(,)http://farm8.static.flickr.com/7142/6489682037_5e44b30a8b_s.jpg(,)http://farm8.static.flickr.com/7019/6489677221_d0175ec01d_s.jpg(,)http://farm8.static.flickr.com/7161/6489684877_48d7464f5b_s.jpg(,)http://farm8.static.flickr.com/7164/6489676189_18195dedcb_s.jpg(,)http://farm8.static.flickr.com/7163/6489672677_65468b6ec7_s.jpg(,)http://i.ytimg.com/vi/J08lRTtPFYg/hqdefault.jpg(,)http://farm8.static.flickr.com/7160/6489673975_5fab5f7e5d_s.jpg(,)http://farm8.static.flickr.com/7009/6489673709_30b89c71c5_s.jpg(,)http://farm8.static.flickr.com/7028/6489669235_612f46c0fc_s.jpg
(,)http://cache4.asset-cache.net/gc/450080121-vestals-vestali-by-agostino-comerio-19th-gettyimages.jpg%3Fv%3D1%26c%3DIWSAsset%26k%3D2%26d%3DGkZZ8bf5zL1ZiijUmxa7QQ%252Brw8kuAGs1%252F77CbZ4KPwHDZJaHwzTfCjl4bdL096ZViwFUz8LfkN9FJl7NLhmiBQ%253D%253D(,)http://i.ytimg.com/vi/XPSe85es3mk/hqdefault.jpg(,)http://www.enciclopediapr.org/multimedia/images/08032602_ET13MZ79LT15.jpg
(,)http://media-cdn.tripadvisor.com/media/photo-s/07/31/d8/de/my-room-209.jpg(,)http://media-cdn.tripadvisor.com/media/photo-s/03/5b/f9/2b/cueva-de-la-mora.jpg(,)http://upload.wikimedia.org/wikipedia/commons/4/4d/Locator_map_Puerto_Rico_Comerio.png(,)http://media-cdn.tripadvisor.com/media/photo-s/04/85/21/6d/getlstd-property-photo.jpg(,)http://media-cdn.tripadvisor.com/media/photo-s/01/47/d2/25/puerto-rico.jpg(,)http://media-cdn.tripadvisor.com/media/photo-s/03/e1/d7/fd/grotta-remeron.jpg(,)http://media-cdn.tripadvisor.com/media/photo-s/07/9b/b8/36/caption.jpg(,)http://eyetour.com/blog/wp-content/uploads/2009/01/banner-comerio.jpg(,)http://puertorico.com.pr/wp-content/uploads/2013/03/Represa-Comerio-e1363899496208.jpg(,)http://latinflyer.com/wp-content/uploads/blogger/-E9tGssztPXM/Tg5-KRZ-1bI/AAAAAAAABRA/mnl8eiVJOlg/s1600/comerio8933low.jpg(,)http://latinflyer.com/wp-content/uploads/blogger/-6tGrPK87K-g/Tg6EHfxHfWI/AAAAAAAABRY/9Mzotfj4yJg/s1600/comerio8928low.jpg